Appalachian Gear Company All-Paca Fleece Hoodie Review
Wildland Trekking guide, Beau DeMello, shares his experience after testing the All-Paca Fleece Hoodie from the Appalachian Gear Company during the 2022 spring season.
What's the difference between an alpaca and a llama? The Wildland Llamas team knows a thing or two about the latter, but what about the llama's shorter cousin, the alpaca? No, this isn't a set-up for a punny dad joke. Having had the pleasure of sharing the trails with these sturdy and adorable companions, I've learned a lot about llamas over the past years, but I haven't had an opportunity to learn much about their fluffier alpaca cousins. However, that all changed when the Appalachian Mountain Gear Company team sent us their All-Paca™ Fleece Hoodie.
Hello hikers, my name is Beau DeMello, and I'm here today to discuss how the All-Paca Fleece Hoodie held up during field testing as I guided with Wildland Trekking this Spring. From the secluded black sand beaches along California's Lost Coast to the glacier-sheared valleys of our Yosemite Hiking Tours, the All-Paca™ Fleece Hoodie accompanied me for several weeks on my journeys. Sporting a no-fuss, simple design and embracing the natural qualities of alpaca fiber, the All-Paca™ Fleece Hoodie had a lot to show me. So sit back, enjoy, and "llama-tell you" all about it.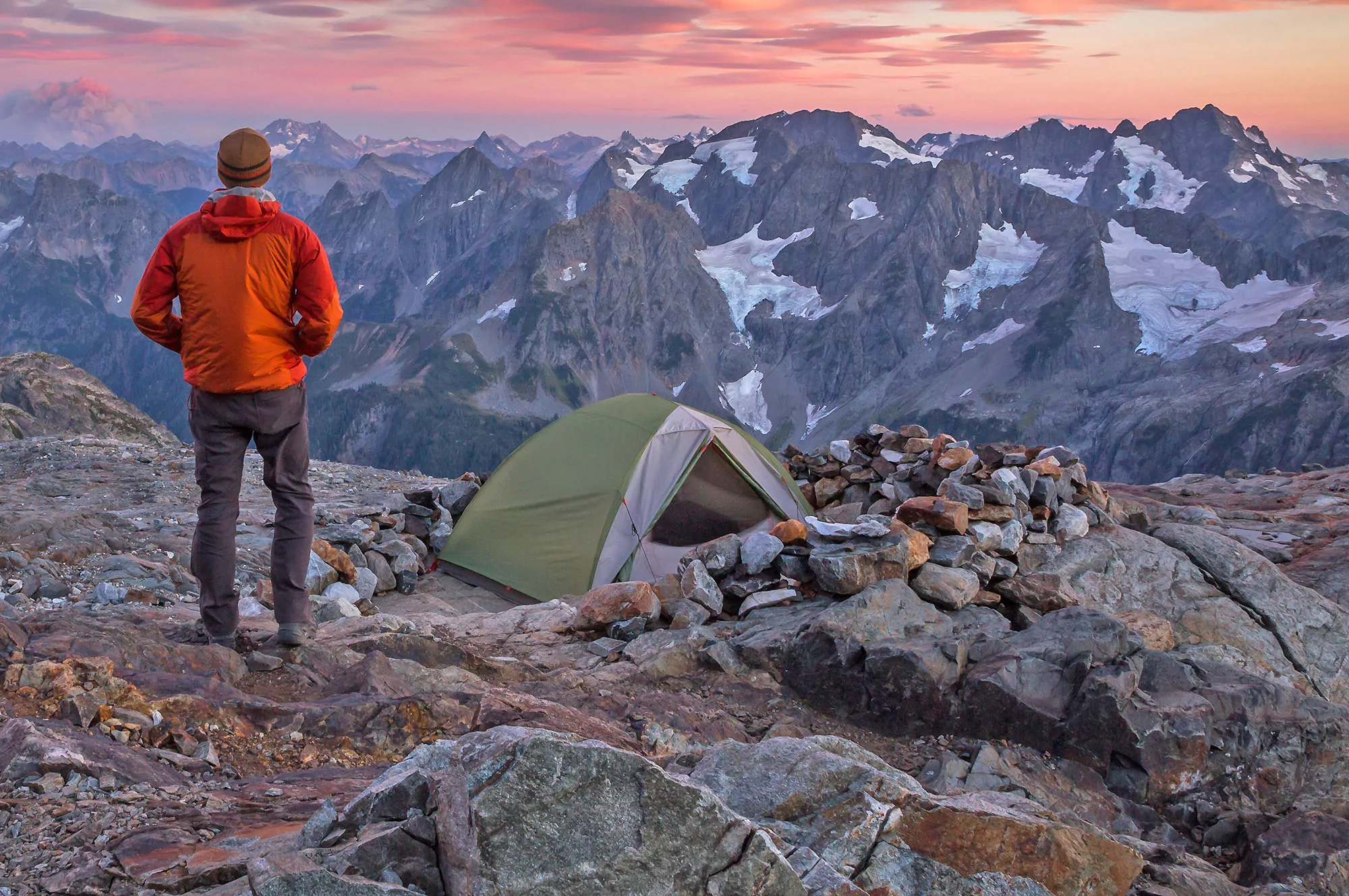 This warm layer is designed to be your go-to mid-layer on the trail. Let's take a look at its basic specifications.
Intended Use
Constructed entirely out of alpaca fiber, the All-Paca™ Fleece Hoodie is an anomaly in an industry replete with trendy synthetic fabrics. It's said that in fashion, what is new is old. Velour tracksuits and high-rise corduroy pants are making a comeback, so perhaps it's no wonder the outdoor industry is witnessing a revival of natural fibers. Alpaca fiber is inherently lightweight, hydrophobic, hypoallergenic, warm, and soft. Put all these features together, and it's clear that the All-Paca is made for outdoor adventure. Everything from climbing to hiking is within this garment's wheelhouse with its excellent breathability and warmth. For us at Wildland, it certainly sounds like a backpacker's dream, but how does it perform in the field?
Notable Features 
The All-Paca Hoodie is extraordinarily unique and includes several notable features. Let's take a moment to review what set's this garment apart.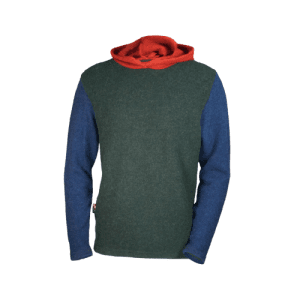 Weft Knit – This special knitting pattern prevents any snags or holes from running (growing exponentially and disrupting the entire garment).
Trail Seam – The Appalachian Gear Company has deployed a very strong and robust seam to stand up to everything the trail can throw at you.
Longer Tail – The longer tail in the rear of the fleece doesn't ride up as much against your backpack and provides improved coverage (especially for all the movement that accompanies outdoor adventure).
The Appalachian Gear Company is the brainchild of John Gage and Mike Hawkins. After many years of working in the textile industry for massive enterprises, these two forward-thinking individuals hatched a plan for something new. That plan involved a naturally sustainable material, produced and woven without any harsh chemicals or synthetic materials, and manufactured in the U.S. to ensure proper wages, work conditions, and standards.
From that idea, the Appalachian Gear Company was created with Alpaca fibers chosen as the material to make the plan work. After years of experimenting with fibers, weave types, and machinery, the company eventually refined its technique into the flagship All-Paca Hoodie. Today, the Appalachian Gear Company is based in Kings Mountain, North Carolina, and all their garments are woven and manufactured at their facility there after the Alpaca yarn is responsibly imported from Peru.
THE TEST – QUICK OVERVIEW
I used this jacket during the 2022 spring season. During that time, my trips took me from the gorgeous California Lost Coast to the iconic Yosemite National Park. I experienced a wide range of weather conditions and temperatures during my testing period, and the All-Paca fleece was with me every step of the way.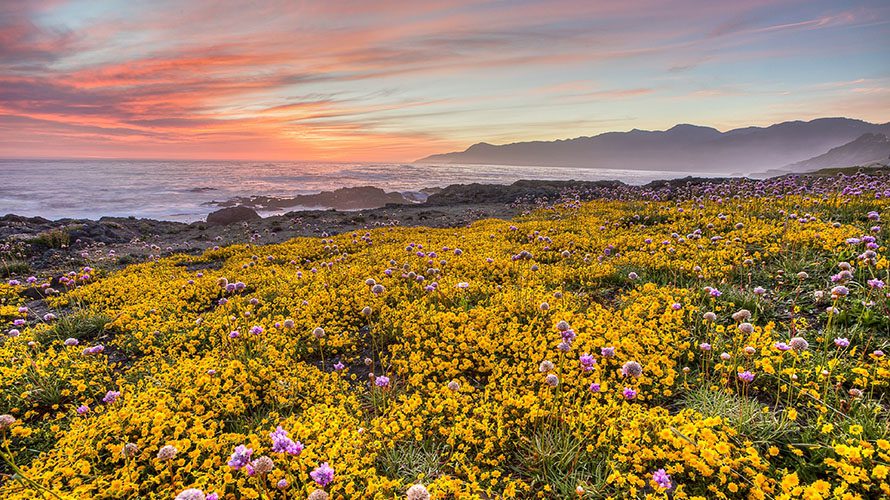 The Review
Now that we've discussed this fleece's basic specifications and the company background, it's time to jump into our Appalachian Gear Company All-Paca Hoodie Review. For each performance category below, I'll discuss how the fleece did in the field and provide a ranking from 1 to 5, where 5/5 is the best.
Warmth – 5/5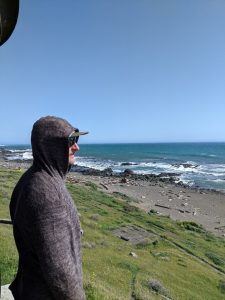 The All-Paca Fleece performed precisely as you expect a mid-layer to function. When deployed with an appropriate layering system, the garment performed best in mildly cool conditions around the 50-degree mark. But, by itself, with no additional layer over it, the All-Paca™ Fleece Hoodie was generally not enough to suppress the moderate Yosemite chill – a point emphasized when I tried out the fleece as a solo baselayer after a day of hiking and felt the chilly breeze immediately.
But when properly layered, the All-Paca's breathability and moisture-wicking properties kick in for great performance. Of course, it's tricky to tell how well a layer functions for warmth retention when part of a multi-layer system, but overall, I felt that the All-Paca performed very well.
Keep in mind, however, that the All-Paca is a purebred lightweight mid-layer. Therefore, don't expect the same level of warmth as a heavier synthetic fleece or puffy down jacket. But within its niche, I believe it performs very well, and we'll discuss its lightweight qualities in more detail below.
Comfort – 4.5/5
Overall, the All-Paca was very comfortable. Its lightweight design isn't bulky when worn, and its insulation properties do a fantastic job of regulating heat. In particular, I found it to be an ideal camp and car-camping layer where its soft alpaca material and lightweight warmth make for a stylish yet very comfortable layer. This extreme softness is thanks to Alpaca fiber's inherent quality of being quite narrow. Alpaca fiber can be up to four times narrower in diameter than llama fiber.
The -0.5 score is because the All-Paca material, at least in my experience, becomes a little itchy and scratchy when warm directly next to my skin as a baselayer. Now, this fleece is intended as a mid-layer, so wearing it directly next to your skin isn't typically part of the equation. Nevertheless, it would have been nice to have a layer that could function in this role as well.
Fit – 4/5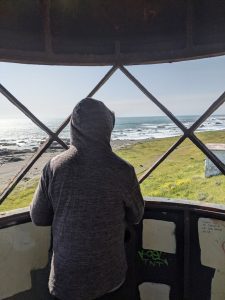 The All-Paca™ Fleece Hoodie is manufactured in two gendered styles, five sizes, and several limited batch colorways. My particular test hoodie was a men's size large in a color described as walnut (a weaving of light and dark subtly hued brown fibers). Out of the box, my All-Paca Fleece Hoodie review started fantastically as far as the fit was concerned. It exactly met expectations of a regular-sized garment that was not too loose or too tight. The color scheme also looks great and compliments the fit style very well.
However, I need to emphasize a point that the Appalachian Gear Company makes about the All-Paca – it is naturally very stretchy thanks to the Alpaca fibers. Therefore, over the course of intense hiking (especially when sweat is involved), you can expect this fleece layer to stretch out a bit.
During testing, my particular hoodie became noticeably baggy in the arms and waist. For example, the sleeve openings of my All-Paca™ Fleece Hoodie stretched out and would fold up on themselves, while the hem at the waist seemed to expand. These changes had no effect on the fleece's overall performance, and it's true that the utility of a garment in the backcountry is uncompromised by its appearance. But nevertheless, this prompted the 4/5 rating. Additionally, this causes me to echo what a few reviews on the Appalachian Gear Company website suggested by sizing down slightly if you want an athletic fit. When picking your size, also pay close attention to the sizing guide on the product page.
Range of Motion – 5/5
While the All-Paca Fleece's stretchiness may have a detrimental effect on the overall fit (discussed above), it has the exact opposite effect on the range of motion of an outdoor adventure garment. The All-Paca moves seamlessly with every single motion. I never once felt it holding me back or restricting my arm movements. While I didn't use it for climbing in this series of tests, I can easily see it being a solid layer for outdoor climbing with its stretchiness and lightweight insulation.
So all-in-all, top marks for the range of motion! The All-Paca Fleece Hoodie is unrestrictive and allows uncompromised movement in all outdoor adventure scenarios that I tested.
Weight – 5/5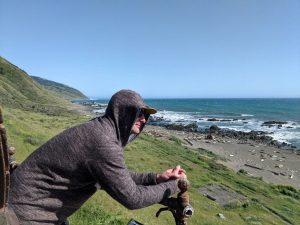 The All-Paca is remarkably lightweight at only 12 oz. for my large-sized option. This is several ounces lighter than many of the leading fleece mid-layers on the market and sets the All-Paca apart in a field full of compelling mid-layer options. I never felt this fleece weighing me down or holding me back while I was wearing it; however, the tradeoff appeared when I tried to stow the All-Paca in my pack, which we'll discuss next.
For reference, the full range of All-Paca weights are:
Men's: 
Small – 10 oz.
Medium – 11 oz.
Large – 12 oz.
XLarge – 13 oz.
XXLarge – 14 oz.
Women's: 
XSmall – 8 oz.
Small – 9 oz.
Medium – 10 oz.
Large – 11 oz.
XLarge – 12 oz.
Packability – 3.5/5
For such a lightweight layer, I was surprised to find that the fluffy alpaca insulation doesn't pack down as small as I would like. So, while the lightweight design performs well in the backcountry, its utility is tempered when it's not being worn and becomes a bulky addition to your pack.
Now, this compressibility to weight to warmth ratio may be acceptable to many hikers who heavily value lightweight garments. But in my case, every single square inch in my guiding pack is prime real estate, and I place a high value on super compressible and packable garments. This opinion resulted in the lower ranking in this category
Price –  5/5 (FaIR)
At $153.00, the All-Paca falls squarely in line with other premium mid-layers. The current market sees prices range from $120 to $180, so we're on par with what to expect when purchasing a new adventure layer. Once again, I need to emphasize that with the All-Paca, you are not paying for extreme warmth retention. Instead, you're paying for an ultralight performance garment manufactured in the USA with all-natural fibers.
Overall Quality – 4/5
Zooming out to look at my entire test, the All-Paca Fleece Hoodie from Appalachian Gear Company is a very high-quality item. The alpaca fibers are warm, durable, and breathable (which is definitely beneficial for warm weather hiking). I only used this fleece for about a month of testing, so it's difficult to gauge its long-term performance. But nevertheless, I expect this fleece to last season after season, and I anticipate that I'll be wearing it in the great outdoors during many of my future adventures.
Bringing it Together
There are many parts to the All-Paca Fleece Hoodie. From its super lightweight design to the breathable yet warm fibers, we have a lot to remember. So, let's review its most important points below:
Pros: 
Extremely lightweight
Stylish color selection
Great breathability
Decent insulation for such low weight
Superb range of motion
Cons:  
Not as compressible/packable as other mid-layers
Itchy when worn directly next to the skin
No wind resistance
Alpaca Fiber:  A layman's look
As the name already revealed, alpaca fiber comes from the alpaca – a close relative of the cute and adorable llama we all know and love. But what makes this particular fiber so special? Let's take a look.
First of all, the alpaca fiber used by the Appalachian Gear Company is entirely natural, whereas synthetic fibers undergo a slew of chemical treatments before they hit the outdoors. For example, synthetic fibers (such as polyester) need chemical treatment to give them the moisture-wicking capability we rely on in the backcountry – but alpaca fiber is already naturally moisture-wicking. Additionally, synthetic fibers tend to retain foul odors very easily, whereas Alpaca fibers do not as they are naturally anti-bacterial.
What's more, the Alpaca Fibers used by the Appalachian Gear Company are exceptionally strong – more so than merino wool. They also retain very little water, around only 10% of the total garment weight, meaning it can dry out in almost no time after getting weight. But even if it does get wet, Alpaca fibers still maintain their insulating qualities.
So put all these points together, and alpaca fiber offers moisture-wicking, quick-drying, odor control, breathability, and reliable insulation. Nothing says "outdoor adventure garment" more than those points.
Final Thoughts
I love the All-Paca's functionality as a solid and reliable mid-layer. The breathable and moisture-wicking fabric is fantastic when working up a sweat on the trail, and the super-lightweight and stretchy design never held me back. However, the low packability/compressibility made this particular garment a tough sell for only backpacking. Any item that warrants room in my already jammed pack (full of guiding gear plus my own personal items) must be especially needed. In this case, the All-Paca's bulky packed size was simply outperformed by other options that packed down smaller. BUT! This garment perfectly served my needs as a basecamp, car camping, or around town layer. I can easily see this layer being ideal for a multitude of additional sports, such as climbing, biking, or day trips into the backcountry.