Yellowstone's Top Trails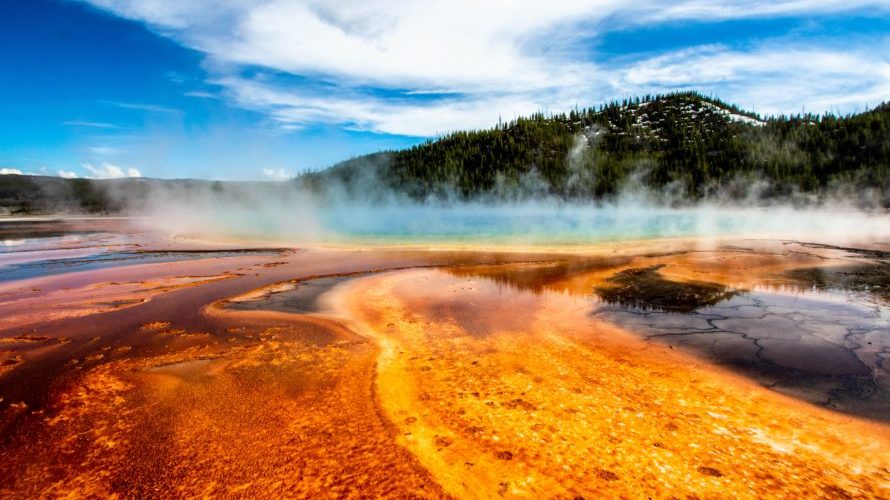 Yellowstone National Park encompasses nearly 1,000 miles of trails, 466 miles of road, and 15+ miles of boardwalks. All of these paths sit atop a super volcano with 290 waterfalls, 67 species of mammal, and over 500 active geysers dotted across the landscape. That's a ton of numbers! Overwhelmed thinking about how to see as much as possible on your hard-earned hiking vacation?
We've got you covered.
You're always welcome to hit the trail with one of our certified, professional hiking guides and leave all of the details to us. However, if you're a plan-it-yourself kind of adventurer, here are a few of our favorite trails to get you started.
Bechler River Trail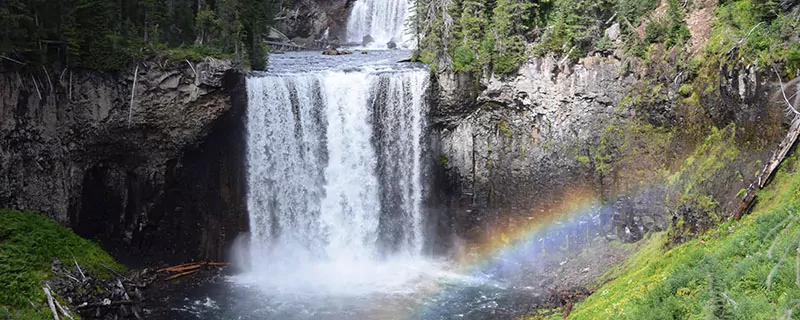 Variety is what keeps the Bechler River Trail a timeless favorite of ours. The route winds through classic open meadows, old-growth forests, and past backcountry thermal features, including soak-worthy hot springs. To add to the diversity, as you follow the trail along the Bechler River through the aspen-covered Bechler Canyon, your eyes feast on waterfall after waterfall. These features are so prominent that the region is known as "cascade corner."
Hike It with Wildland: Llama Assisted or Backpacking
Bunsen Peak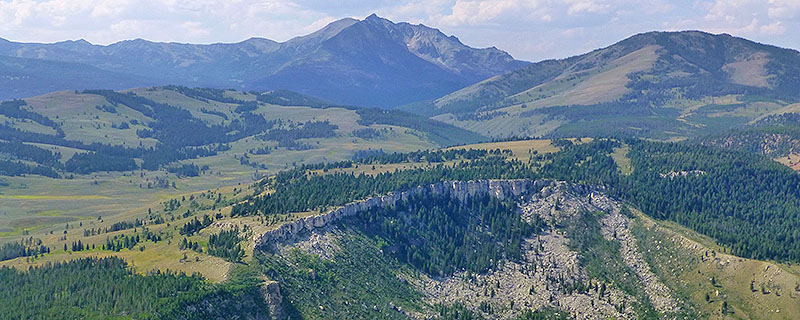 The hike up Bunsen Peak is an unforgettable one! From the open flats of the trailhead, we will start hiking up through intermittent forest and meadow. The path gives us excellent opportunities to view wildlife, birds, and seasonal wildflowers. As the trail continues uphill, views of the Gallatin Range and the surrounding valleys grow more and more spectacular. The final section of the 1,300-foot vertical gain brings us through scree and talus slopes, reminding us of Bunsen's origin as a volcanic remnant.
Hike It with Wildland: Inn Based, Basecamp, or Day Hike
Heart Lake Trail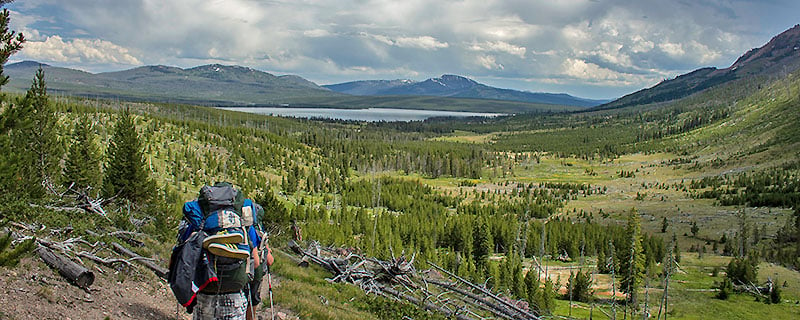 The trail to Heart Lake starts in a regenerated forest from the famous 1988 fires. From there, the path continues past a backcountry geyser basin while Heart Lake shimmers into view at the base of the towering Mount Sheridan. Abundant wildlife is one of the biggest lures of this area: it is common to hear wolves and see Sandhill cranes fly overhead as the sun sets over the quiet lake.
Hike It with Wildland: Llama Assisted or Backpacking
Having a hard time choosing?
Don't forget that our team of Adventure Consultants is always here for you whether you have questions about trip style, destinations, training, or what to expect. We're sitting by the phone 7 days a week and would love nothing more than to talk trekking with you. Email at hike-at-wildlandtrekking.com or call 800-715-4453 (HIKE) for more info!
Check out our incredible Hiking Vacations in Yellowstone and across the American West.