Things To Do In Death Valley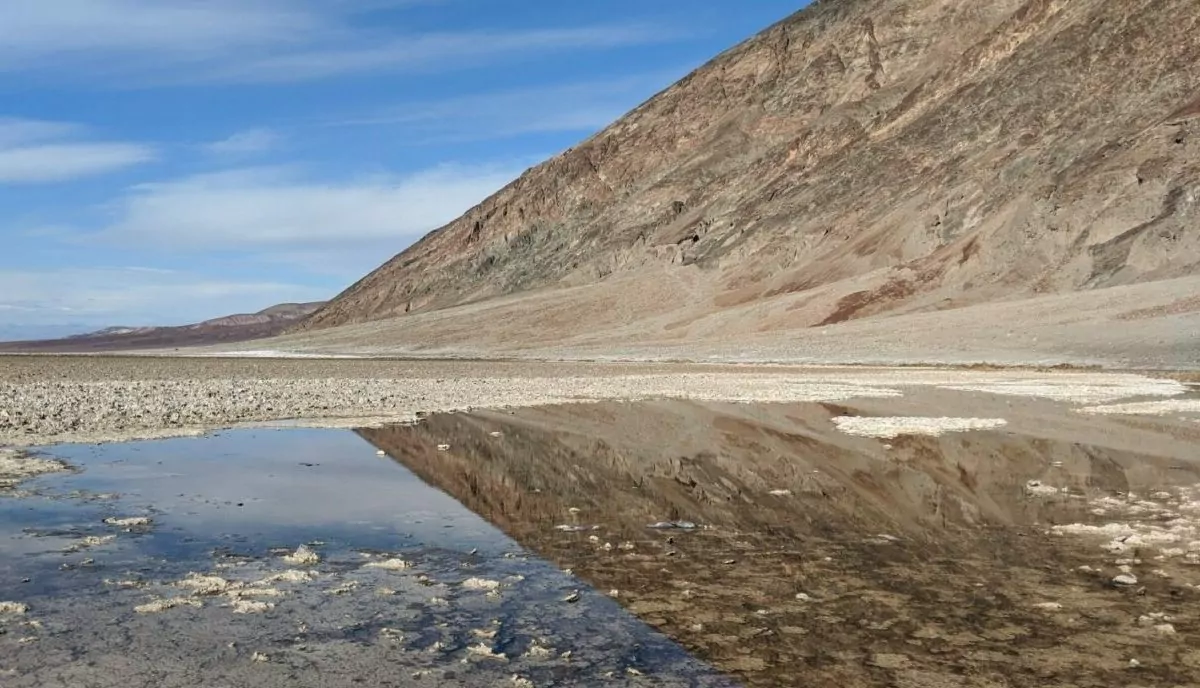 Death Valley National Park. The name alone may steer you away, but believe me. It is an amazing living valley that you must see! Designated a National Park in 1995, it is the largest mass of protected National Park area in the lower 48. It has over 3 million acres to explore. That is a lifetime worth of adventures in just one park alone.
The land ranges from below sea level to over 11,000 feet. Within that massive amount of elevation change lies an immense amount of diversity. Here is a great list of things to do while you visit Death Valley. As this is an extremely large National Park, I have divided the list into four major sections of the park. This way, you can choose a section or two and go from there depending on how much time you have in the park.
PLANNING AND PREPARING
So much to do, so little time! Also, such a huge area and so many choices. Do not fret, we are here to help.
As for any Death Valley adventure, be sure to plan and prepare in advance. The best time to visit is between October and March when the temperature is mild, tolerable, and comfortable. I would personally avoid visiting Death Valley, especially in June, July, and August when temperatures reach well over 100 degrees Fahrenheit. It is one hot place. And on the pavement, on rocks, or on the sand with minimal shade and cloud coverage, it will feel much hotter. What is excellent about Death Valley is that you can visit this region from October to March and find it very pleasant and comfortable temperature-wise.
Doing a DIY road trip? Pack an emergency road-side kit, a first aid kit, plenty of extra water, food, and gear. Have a road map and it is best to pre-download any maps on a GPS. Wifi throughout the park is very limited and cell phone service can be unreliable. Get a good playlist, download some great podcasts, or find a good audiobook to enjoy along the way. Invite some friends or family to enjoy the adventure.
Expect to be spending quite a bit of time in your vehicle enjoying the road-trip throughout the incredible landscapes. Getting there will be 1/2 the fun. Booking accommodation in advance is helpful to avoid any disappointment or extra long driving along the journey. Check the weather before going and the NPS website for any road closures. It would also be ideal to investigate operations or restaurants which may only be seasonal. Campsites are on a first come first serve basis, so plan ahead and have multiple backup options if the campsite is full upon your arrival.
Don't feel like mapping out the road-trip, driving, and doing all of the logistics? Don't worry, there are guiding services that can take care of all of that for you. Click here for more information.
FURNACE CREEK
Let's start with The Furnace Creek area. This is a great segway into the park and is the largest hub in the entire 3 million acres. This has a consolidation of hotels, campgrounds, a gas station, a few stores, and a wonderful visitor center. This is where you can purchase a park pass or show your interagency pass if you have one.
The visitor center has a short film, a gift shop, an interpretive museum, and rangers there to provide you with excellent recommendations. There are great Ranger talks available in this area daily. Check the park newspaper or the visitor center for daily programs.There is also a golf course, swimming pool, jeep rentals, seasonal horseback riding, and a short drive to some really spectacular highlights and hikes!
Looking for a place to stay in The Furnace Creek area?
Several campsites are available in the area. Click here for more camping information. A dumpsite is available for RV's. Showers are available at Furnace Creek Inn for a fee.
Oasis Hotel is a great option if you are looking for a more upscale hotel. Equipped with a swimming pool, lobby area, restaurant, and wi-fi.
Furnace Creek Inn is a mid-range option that has a restaurant, swimming pool, wi-fi, and the golf course nearby.
Looking for hikes in this area?
 Salt Creek Trail– An easy 1/2 mile interpretive trail with a pleasant salty creek and scenic vistas.
Natural Bridge- Why not go check out a bridge created by nature? A short drive from the visitor center and an easy 1-mile roundtrip trek to the bridge.
Golden Canyon, Gower Gulch, and Badlands Loop – Possibly Death Valley's most popular hike. This trail can be completed as an out and back, or as a loop with add ons. 3-8 miles total depending on what option(s) you choose.
Badwater Salt Flats- An easy 1-mile hike on the flats.
Desolation Canyon- A 3.6-mile moderate rated hike into a stunning canyon with a little bit of scrambling fun involved.
Sidewinder and Willow Canyons- 5-mile and 4.2-mile canyon adventures that are rated moderate. This needs a bit of navigation to complete. Be sure to grab a detailed map of the area from the visitor center or purchase the topo map of this region prior.
Other nearby highlights and noteworthy sights:
Borax Mining Site- A very short and ADA accessible trail to the sights. A historic landmark with the history unfolding right in front of your eyes.
 Mustard Canyon Drive- 
Devils Golf Course- If the name doesn't draw you in, the scenery will. Under a 1/2 mile away from the Furnace Creek visitor center.
Artists Palette- A small side journey about 10 minutes drive from the main Furnace Creek area. A beautiful drive, exposing the deep mineral colors within the rocks. There are several scenic pullouts available on the drive. It will take approximately 20 minutes.
Borax Museum- A great way to obtain more history in depth. It is the oldest building in Death Valley and has several artifacts.
Dining options in the area:
Try authentic Native American Timbisha Shoshone Tacos- Just outside the Furnace Creek area a few minutes down the road you will find signs for Shoshone Tribe. There will be signs for tacos and shaved ice. A great grab and go lunch option.
Furnace Creek Inn Dining Room
 The 19th Hole- Feeling hungry while on your game of golf, or want a meal with a view of the greens? 7:00 AM- 6:00 PM Daily.
The 1849 Buffet- If you are super hungry after a long day of hiking and exploring, this might do the trick. Hours unknown.
The Inn Pool Cafe'- Offering sandwiches, salads, wraps, sodas, and more. Hours vary.
The Oasis In Dining Room and Last Kind Words Saloon- An inspiring menu in a lovely setting. 11:00 AM-11:00 PM (Seasonal Hours)
Hike Death Valley with a Guide
Guided Death Valley trips are available and are a stress-free, exciting way to do this trip. The tour company handles permits, gear, transportation, meals, and provides a professional guide so you can focus 100% on enjoying your adventure. Read more…
Explore Your World. Award Winning Hiking Guides
STOVEPIPE WELLS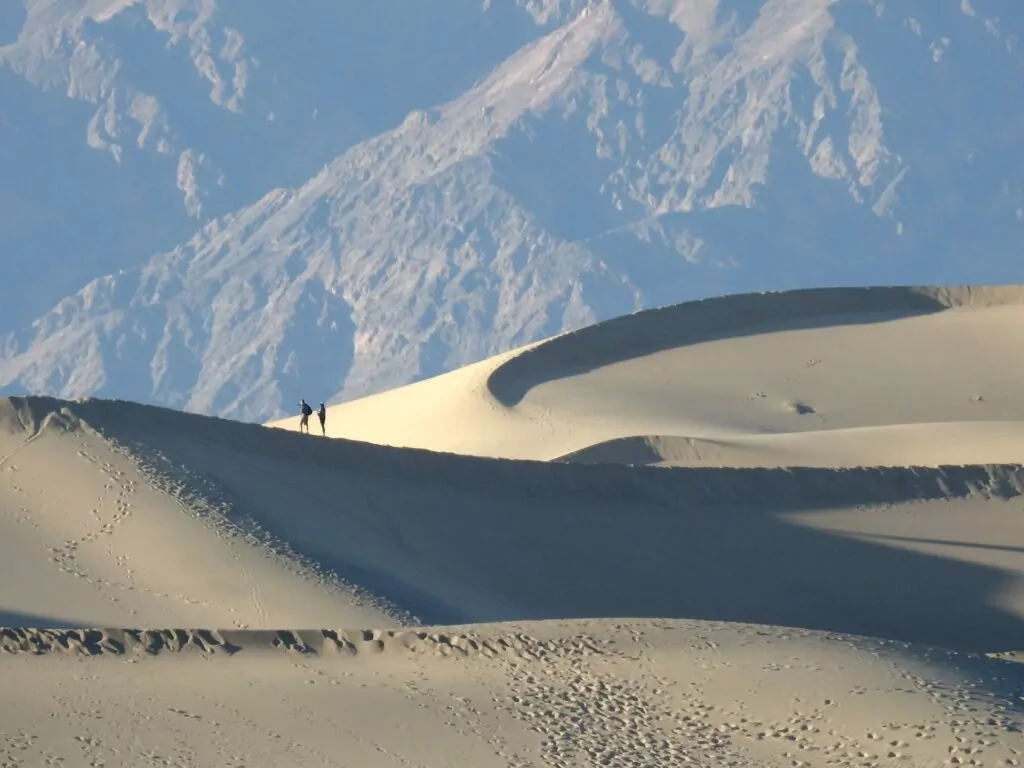 This is the second-largest hub for accommodation. This area has a general store, a gift shop, a gas station, a campground, a hotel, a small visitor center that isn't always open, but you can pay your entrance fee here and get some good park information. There is also wi-fi and a small business center here next to the gift shop, but the wi-fi isn't always reliable. It is best to plan everything out in advance before heading into the park as cell phone service is also unreliable in many areas.
Where to stay: 
Stovepipe Wells Hotel- Rustic and simple accommodation with a swimming pool, attached restaurants and centrally located.
Campsites-are available in Stovepipe on a first come first serve basis. Click here for further details. A dumpsite is available and pay showers are available.
Things to check out in the area: 
Dante's View- A view that you will want to take in. 9.3 miles from Stovepipe Wells main.
 Devil's Corn Field- It has a good name, you might as well go check it out.
 Burned Wagons Point- A registered historical landmark.
This is a great area to take day trips from to check out Furnace Creek, Emigrant, Panamint, Scotty's Castle (once open), and the Racetrack area.
The hikes in the area:
Mesquite Flat Sand Dunes- An easy 2-mile hike that takes you wandering along the dunes. Warning, you may get some sand in your shoes, but it is worth it.
Mosaic Canyon- A 4-mile hike rated easy that weaves through a beautiful "Mosaic" -like canyon.
Cottonwood and Marble Canyons Loop- A 30-mile backpacking loop rated difficult. Offering solitude, beautiful scenery, and a rewarding challenge navigating through two of Death Valley's more remote canyons.
Fall Canyon- 6-miles roundtrip rated moderate to difficult. It exposes stunning fall colors throughout.
Dining options in the area (Hours may vary):
Badwater Saloon- Serving American Bar style food.  11:30 AM-9:00 PM Daily.
Toll Road Restuarant- Serving American Local Cuisine. 7:00 AM- 10:00 AM & 5:30 PM- 9:00 PM
The General Store- Has some small and quick meal staples and supplies. 7 AM-10:00 PM Daily.
Explore Death Valley With a Guide
Guided Death Valley journeys are available and are a stress-free, exciting way to do this trip. The tour company handles permits, gear, transportation, meals, and provides a professional guide so you can focus 100% on enjoying your adventure.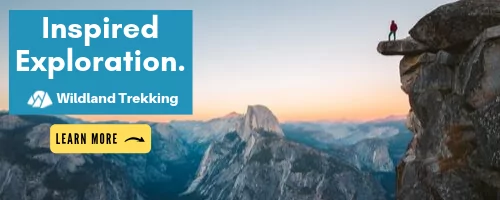 PANAMINT SPRINGS AND BEYOND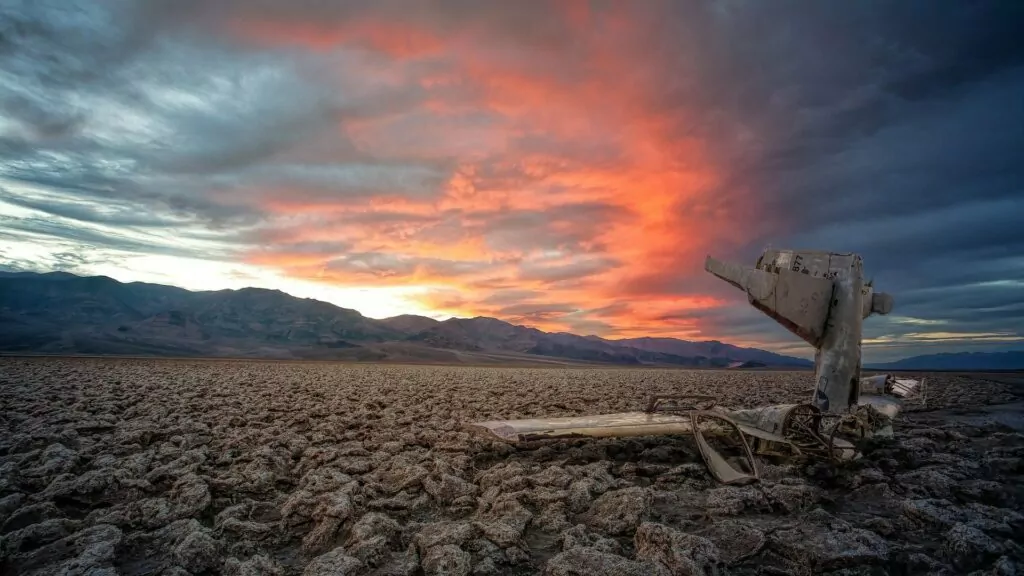 Panamint Springs area is about a 35-minute drive from Stovepipe Wells and just over an hour from Furnace Creek. There is a general store, a gas station, a resort, camping available and a restaurant with craft brews.
Things to check out in Panamint Springs area:
Father Crowley Vista-  Super beautiful panoramic views await. It can be windy up here, but there is a nice pullout alongside highway 190.
Panamint Valley Playa- A wild dry lake bed just a few minutes from the resort.
 Wildrose/Emigrant- A bit of a drive from Panamint, but this makes a great day trip. This is a two-hour round-trip journey. Highlights are The Charcoal Kilns, Aguereberry Point, Skidoo, and up-close views of Wildrose and Telescope Peak. Some of these roads are dirt and may need 4×4 or high clearance. Check before driving to the locations. Additionally, there may be snow or road closures in the winter months.
Hikes to do in Panamint region:
Darwin Falls– A 2-mile moderate hike to a tranquil waterfall oasis in the desert. A great hike for families. About 10 minutes from Panamint partially on a dirt road.
 Panamint Dunes- Rated Moderate to Difficult, the 8-mile trek roams through a stunning sand dune region of the park.
 Wildrose Peak- Over an hour drive from Panamint, the peak is a challenging 8.4-mile hike with 2,200 feet elevation gain. It is rated as difficult. The peak may not be safe or accessible in the winter months. Part of the road may be closed or full of snow and ice. Stunning views of Badwater and beyond reward you at the top!
The Racetrack region gets into a deeper and more remote area of Death Valley. It is less traveled, rugged, and wild. That being stated, a 4-wheel drive vehicle is needed. High clearance and heavy-duty off-road tires are also highly recommended. The roads are unmaintained and can be windy, bumpy, and in poor condition. There are no facilities in this region, so be sure to get plenty of food, water, gas, and gear for the trip. Having a satellite phone or SOS device would be ideal. Always check the weather beforehand, let someone know your travel plans, and always plan and prepare ahead. Here is more information on taking backcountry road routes.  
With all of this being said, if you can make it to this rugged and wild region of Death Valley, do it. It is a vastly diverse area with volcanic evidence and a dried-up lake bed that is 3 miles long.
Things to check out in The Racetrack region:
The Grandstand- This is the chance to see the rare phenomena of  the moving rocks, leaving their tracks across the dry lake bed. It is well worth the trip out here to see these rocks in motion!
Hikes to explore in the Racetrack region:
Ubehebe and Little Hebe Crater-This great 2.2-mile loop hike follows the rim of the crater and offers amazing views. Rated moderate. The road to the Racetrack begins near the crater.
Ubehebe Peak- A strenuous 6-mile roundtrip hike with 1,800 feet elevation gain takes you to stunning vantage points of the entire area.
A Few More Things To Do:
Going to Death Valley with kids? Check out the Junior Ranger program.
Want to go on some 4×4 roads? Click here for more information.
Plan on bringing your bike into the park with you? Here are some great road and mountain biking trails.
Love Star Wars? There is a tour here just for you! Click here for more information.
Love taking sunset, sunrise, or night photography? Don't miss the prime areas for the perfect shot. Be sure to check the current moon phase as well.
Taking a four-legged friend along on the journey? Here are pet-friendly areas in the park.
Plan to bring your ATV or do a motorcycle trip there? It is best to go in the winter months for those activities, but this is an excellent region for riding.
Enjoy wildflowers? Want to check out the super bloom in Death Valley? Flowers can start blanketing the floors of Death Valley in October-March but check back with the park's website for any updates on when it is an official super bloom year.
Other great things to do in Death Valley are watching the incredible night sky, trail running, horseback riding, backpacking, birdwatching, and hot spring soaking in the remote Saline Valley.
Want a massive challenge while you are in Death Valley? Try tackling the over 11,000-foot Telescope Peak. On a clear day, you can see for miles. Click here for more details on joining this 4-day epic adventure.
opened in 2021:
Well worth a trip once open, Scotty's Castle is a historic area that should be explored! It, unfortunately, had a flash flood come through and it received major damage. It had been closed for many years but reopened to the public in 2021. Check the park website to see if Scotty's Castle is open and running!
Wildland Trekking Hiking Adventures
As the world's premier hiking and trekking company, Wildland believes in connecting people to fantastic environments in amazing ways. Wildland Trekking Company offers an array of incredible hiking and trekking experiences in 9 states and 11 countries. Read more about our world-class destinations.
To learn more about our guided backpacking trips and all of our award-winning hiking vacations, please visit our website or connect with one of our Adventure Consultants: 800-715-HIKE.