Inca Trail to Machu Picchu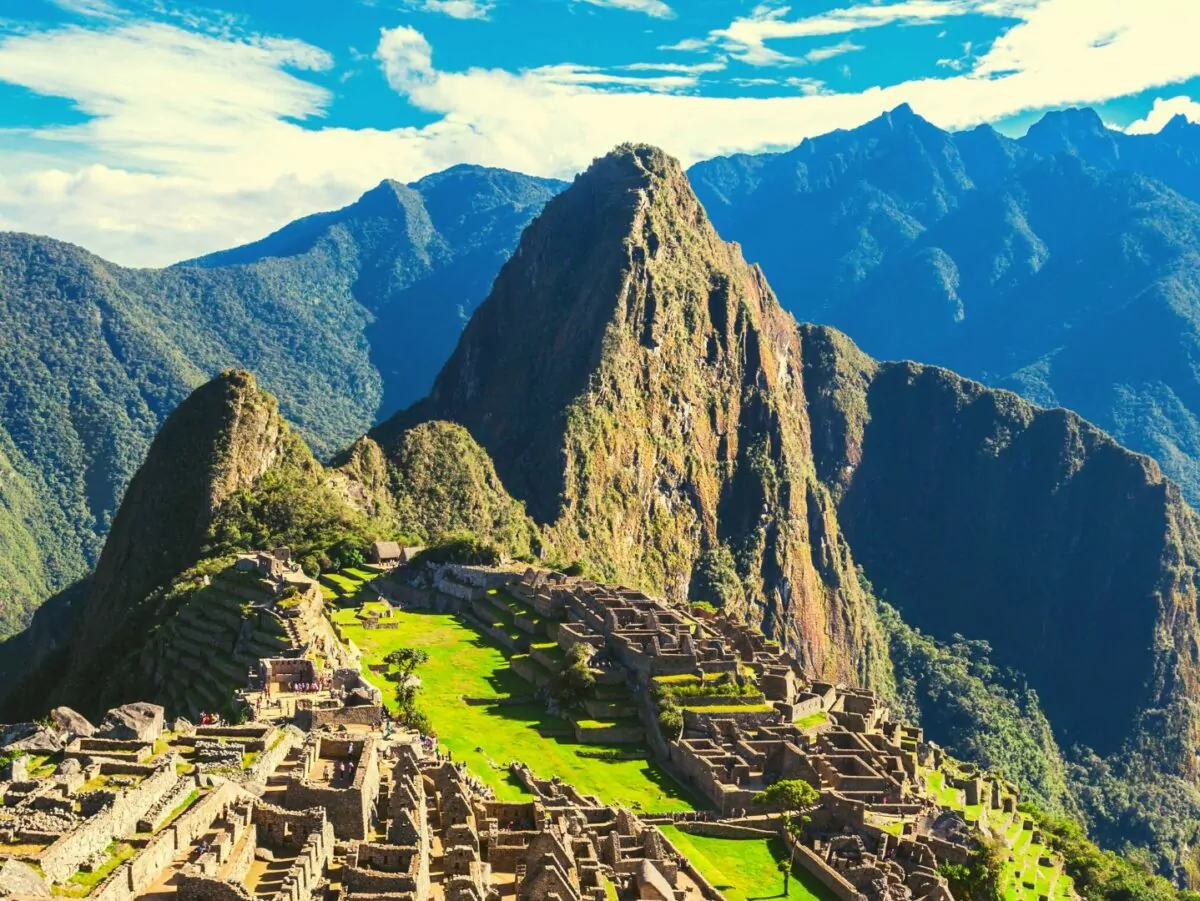 One of South America's most iconic attractions — and one of the most famous hikes in the world — the Inca Trail is on many a hiker's bucket list. This 25-mile route meanders through the beautiful Peruvian countryside, rises high into the Andes and then ends with one of the most breathtaking spectacles on earth — the ancient city of Machu Picchu.
The Incan Empire, which at its largest covered what is now Peru as well as parts of Ecuador, Bolivia, Argentina, Chile and Colombia, created many miles of trails to connect its important settlements. The Inca Trail is one of them. When hiking this trail, you can experience the best of what Peru has to offer, including lush cloud forest, soaring Andean peaks, and majestic ruins.
In this guide, we'll cover everything you'll need to know to prepare for an Inca Trail trek, including the best times to go, what to pack, and how to make a reservation.
Best Time of the Year to Hike the Inca Trail
You can hike the Inca Trail all year round with the exception of February, when the trail is closed for maintenance. However, the best time to go is between May and September, when the temperatures are slightly cooler and rainfall is significantly less. The rainy season, which lasts from November to March, is less popular. However, there are advantages and disadvantages of going during each season, which we'll cover below:
Pros of the dry season: As the name suggests, the chance of rain during this time is significantly less. You can expect dry, hot mornings and afternoons.

Cons of the dry season: The dry season in Peru coincides with the height of the tourist season, so you can expect the Inca Trail to be at full capacity every day. This means that campsites are fuller and traffic along the trail is higher, although tour companies do their best to space out the groups. There is also a higher demand for tours during this season, meaning that it's important to book your tour far in advance. Another potential disadvantage of the dry season is the nighttime temperatures, which can be quite chilly.

Pros of the wet season: As the rainy season is a less popular time to hike here, the number of people on the trail will be much less, as will the number of tourists at Machu Picchu. Tours also cost slightly less, and you can often book them just a few weeks in advance. The nighttime temperatures are also less chilly during the wet season.

Cons of the wet season: There is a chance you could be hiking and camping in the rain for all four days of the journey. Not only is this unpleasant, but it could also be dangerous, as rocks can become quite slippery.
Below is a chart of the average high and low temperatures for each month, as well as the average precipitation amounts. Keep in mind that both temperature and rainfall will be impacted by your elevation.
| Month | Average Temperature | Average Precipitation |
| --- | --- | --- |
| January  | 65.3 – 42.4°F | 154 mm / 6 in |
| February  | 64.4 – 42.6 °F | 119 mm / 4.5 in |
| March | 65.1 – 42.3 °F | 101 mm / 4 in |
| April | 66 – 39.6 °F | 40 mm / 1.7 in |
| May | 65.7 – 35.6 °F | 6 mm / 0.2 in |
| June | 65.3 – 31.6 °F | 3 mm / 0.1 in |
| July | 64.6 – 31.5 °F | 3 mm / 0.1 in |
| August | 66.7 – 33.1 °F | 8 mm / 0.3 in |
| September | 66.6 – 38.1 °F | 25 mm / 1 in |
| October | 68.5 – 40.5 °F  | 47 mm / 1.8 in |
| November  | 68 – 41.5 °F | 75 mm / 3 in |
| December | 65.8 – 42.1 °F | 112 mm / 4.4 in |
Explore Your World. Award Winning Hiking Guides
Hiking Difficulty, Elevation, and Length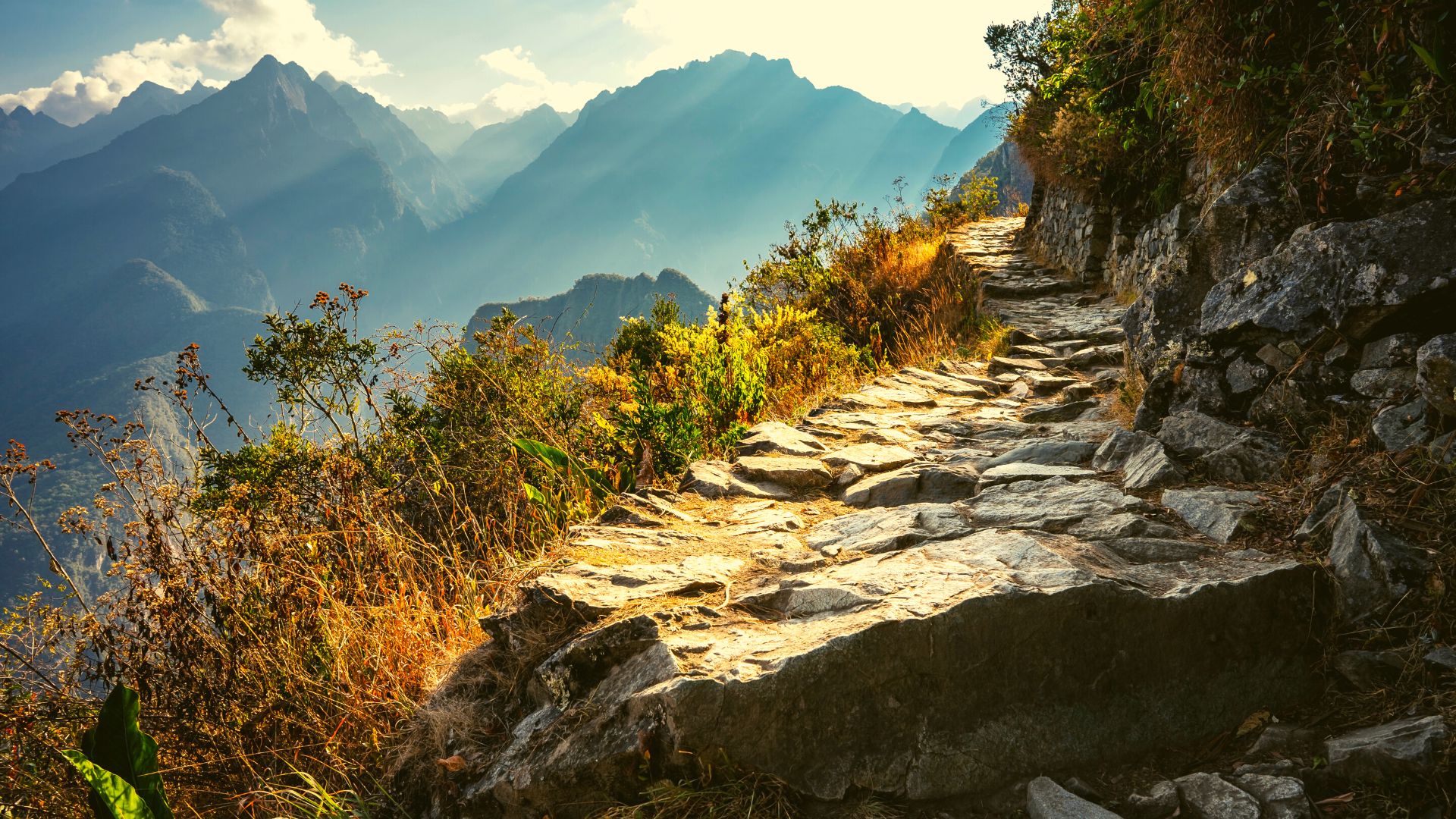 The Inca Trail is not as difficult as many believe, but every hiker's experience will be subjective and based on their level of fitness and hiking experience, as well as attitude, weather conditions, and other factors. The most difficult day of hiking is the second, when you will hike from your campsite to Dead Woman's Pass at 13,828 feet. After this point, the hike is relatively easy.
When searching for a tour company, you'll want to pick one that provides both a main guide and an assistant guide. The main guide will stay at the front of the group and lead, while the assistant will stay in the back. These guides have lots of experience supporting hikers in a group who are either struggling or are slower than other members to ensure that everyone has the best experience possible. If you are having a hard time keeping up, it's the assistant guide's responsibility to control the situation, assist you in getting to camp and help manage the overall schedule of the group.
Itinerary Overview
The Inca Trail is an incredibly famous trail with well established campsites, but itineraries still vary slightly by individual preference or by the tour company you book with. If you'd like to see a detailed itinerary, you can visit our trip page for guided hikes to Machu Picchu where we provide several detailed itineraries for different lengths and difficulty levels.
For now, here is just a brief overview of a basic, 5 day inca trail backpacking trip. This itinerary is only one option as there are various other ways to hike this trail. This guide basically sticks to Wildland Trekking's Classic Inca Trail to Machu Picchu itinerary.
Day 1:

The hike begins in the high desert before moving into the jungles of Cusichaca valley. Hikers have a chance to explore the Incan ruins of Patallaqta today before arriving at camp after about 7 miles of hiking

Day 2:

Today is often heralded as the hardest day of the trip as you traverse Dead Woman's Pass coming in at 13,828 ft of elevation. The views, however, are worth it, and hikers will get to see and hike through much of the surrounding cloud forests and grasslands

Day 3:

The trekking becomes significantly easier today with minimal elevation and fantastic flora, often included orchids. Another pass, Runkuraqay, is on the schedule for today, but it is much easier than yesterday's hike. 

Day 4:

Many groups choose to try to make it to Machu Picchu today by sunrise, but some choose to wait for the crowd to leave before heading out. Hikers will pass the Incan ruins of Winayhuayna today before coming to the city of Machu Picchu for a spectacular sunset. 

Day 5:

Most groups will have reached Machu Picchu by day five, so hikers can either choose to ride into town on the night of day 4 and return from more exploration of Machu Picchu or to stay on the trail for the night. Our groups stay in town and return in the morning for a tour of the ruins where you might even get to hike to the Inca Bridge at Machu Picchu
Preparation for the Inca Trail Hike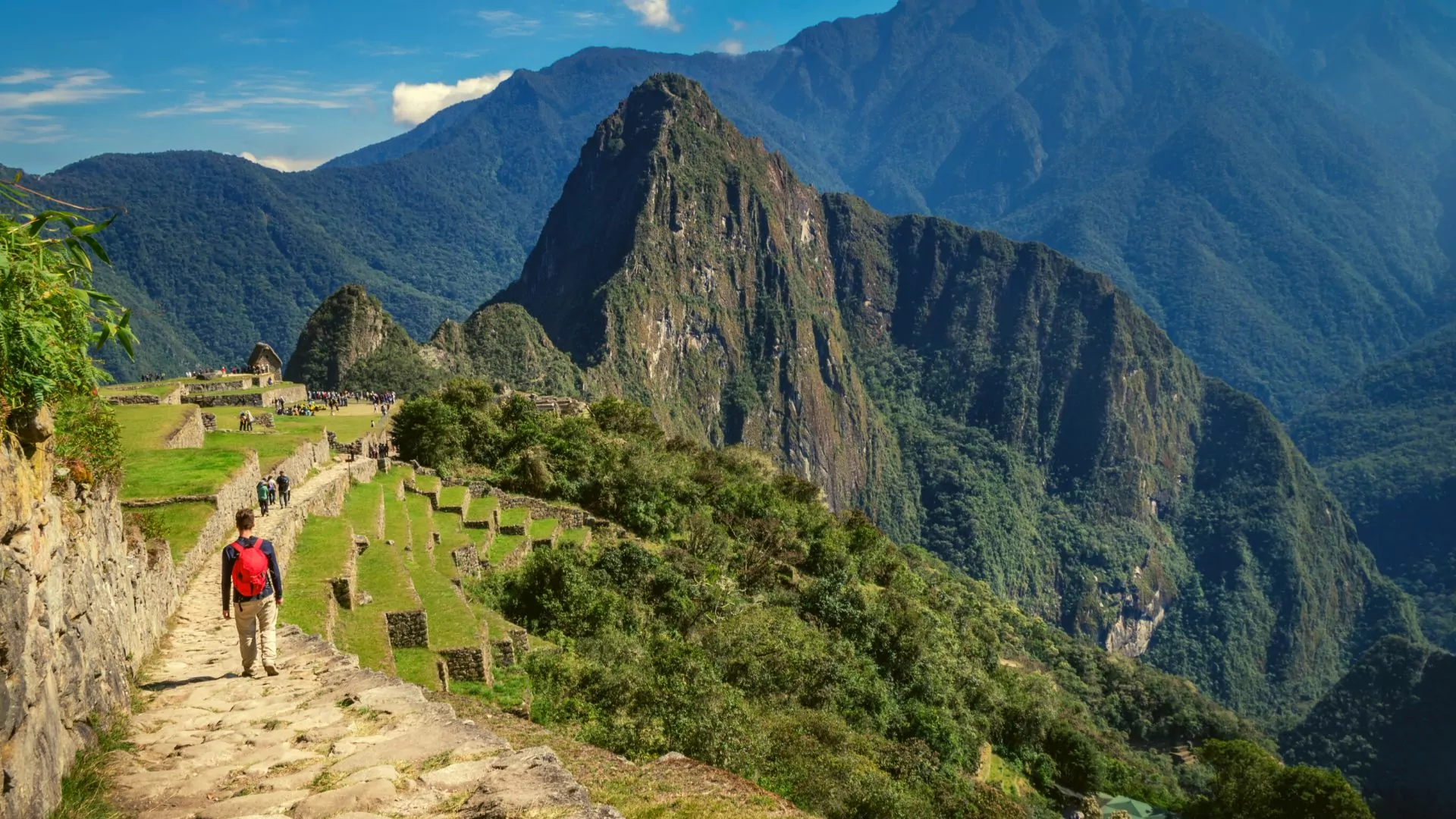 As we mentioned above, the Inca Trail is not easy. Although it is far from the most strenuous hike out there, its significant elevation change along with other features provide a challenge for most hikers. While you do not need to have a lot of experience to hike the trail, attaining a decent level of physical fitness before arriving in Peru will make your hike easier and more enjoyable. If you don't exactly fit the description of physically fit, don't despair. Instead, see the Inca Trail as your motivation to start exercising more.

Another element of this trip travelers need to be prepared for is the Inca Trail elevation. The trail begins at around 9,000 ft and reaches to 13,782 ft at Dead woman's Pass. Rarely does the Inca Trail altitude dip below 8,000 ft and even then, mostly on the last day. Because of these high elevations that will have trekkers sleeping over 10,000 ft, it is recommended that you arrive early for your trek and acclimate to the altitude for a few days. This can be done by arriving in Cusco, Peru, the main entry city for the Inca Trail, a few days early, as this city sits at over 11,000 ft of elevation. Wildland Trekking requires that visitors acclimate for their own health and safety. Our Inca Trail Trek Extended Package includes these few days in Cusco with the price of your trip. Even if you choose a tour company that does not require acclimatization, it is still highly recommended as altitude sickness can be life threatening, not to mention ruining your trip. 
When it comes to packing for your trip, keep in mind that, regardless of the company you choose, you can opt for porters to carry your goods as they accompany you on the trail. While this means that you'll only have to carry your own day pack, it doesn't mean you can bring whatever you want. Below is a list of things to bring with you to Peru for your Inca Trail hike:
Your Passport:

While it's obvious that you need a passport to get into Peru, what many hikers don't realize is that they also need it to get on the Inca Trail. At the beginning of the trail, there is a government checkpoint that serves to enforce how many hikers can hike the trail each day. They require foreigners to show their passports. They will offer to stamp your passport at the checkpoint, which can be a cool souvenir.

Proper hiking attire:

Keep in mind that you'll be showering only once during your four-day hike, if at all. This means you'll want to pack a good supply of socks and underwear. You'll also want to bring items you can layer, as daytime and night temperatures are quite different, and your body heat will spike and drop throughout the hike. You should pack clothes that can handle all of these situations. Cold weather gear, including gloves, hats and scarves, is a good idea for the chilly nights, especially if you're hiking the trail during one of the colder months of the year.

Proper footwear

: Be absolutely sure that your footwear is waterproof. There is a high chance you'll encounter at least some rain and mud during your hike, even if you come during the dry season. When choosing between shoes and boots for your trip, consider that shoes are more lightweight, whereas boots offer more ankle support. Whichever you choose, make sure that your footwear fits and has been broken in.

Other waterproof items:

A rain jacket or poncho — and some plastic bags to separate your dry clothes from your wet clothes — are essentials.

Toiletries:

These should include moist wipes, toilet paper, soap, deodorant, toothbrush, sunscreen and lip balm.

Flip-flops:

If you're planning to shower the third night, you're going to need a pair of flip-flops. Even if you don't get a shower, flip-flops can still help your feet breath in the evening after a long day of hiking.

Snacks/water bottles:

While your tour company will provide you with food and water, you may find yourself hungry or thirsty at certain times throughout the hike. These items will hold you over until it's time to stop and eat a meal.

First-aid kit/personal medications:

While your guides will be carrying a first-aid kit with them on the hike, it can't hurt to bring your own basic kit during your trek. Of course, don't forget any personal medications that you need to take.

Flashlight:

Although easy to forget, this item is essential for finding your way around the campsite in the dark.

Batteries, memory cards, and any other needed electronic goods:

As you might have expected, there aren't any opportunities to charge your devices during your trek. For this reason, we recommend that you bring extra batteries. If you can't, then try to only use your devices when you have to.

Cash:

Although you won't need tons of money while on your trek, it's still recommended that you bring some cash. You'll go by a number of small, locally-run shops while on the trail. You may also want to use it to tip your guides and porters.
Inca Trail Permits and Reservations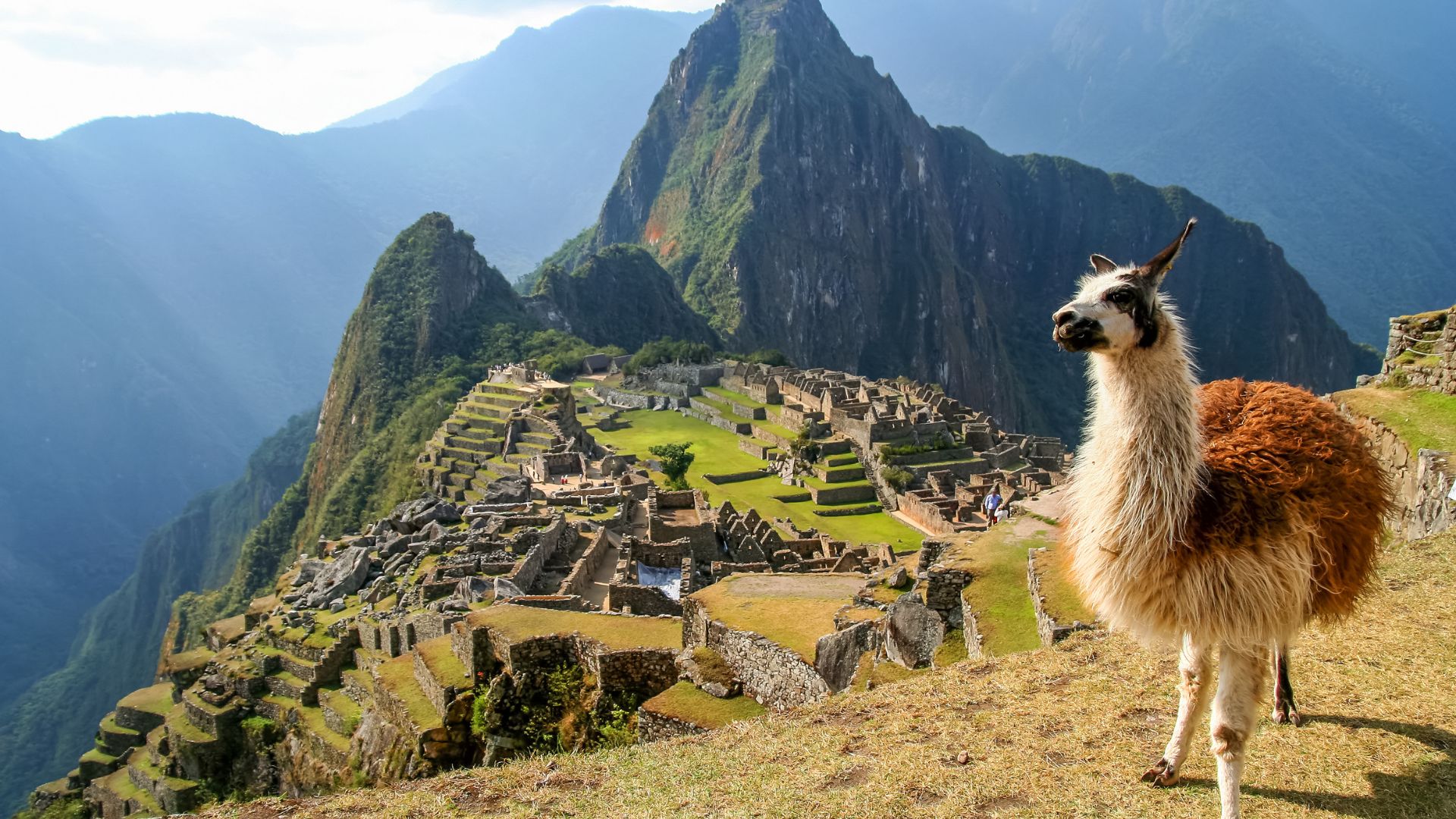 Because of the Inca Trail's popularity, permits for individual hikers without a tour company are not issued. This means that you cannot hike the Inca Trail without booking through a tour company. Whereas you can do other hikes in Peru independently — including other hikes to Machu Picchu like the Salkantay  — the Inca Trail can only be hiked when travelers book with an approved tour company. 
Peru's permitting system varies but permits for the classic Inca Trail typically open on October 1st for the following year. In order for tour companies to reserve permits, they need to have registered guests, so it is a good idea to book your trip before October 1st of the year before you travel. At Wildland Trekking, we offer a five percent discount to hikers who book before this date as it allows us to get permits. Since 2002, the Inca Trail has been limited to 500 hikers a day, regardless of the time of year. This makes permits extremely competitive and forces tour companies to be on top of booking, if they have registered guests.
If you're planning to hike during the dry season, then you should make a reservation as soon as possible. If you're taking an Inca Trail hike during the less popular rainy season, you don't have to book as far in advance, unless you are inflexible with your dates, in which case sooner is better than later. It's possible to book last-minute, although your options for dates and tour companies will be very limited.
Why Wildland Trekking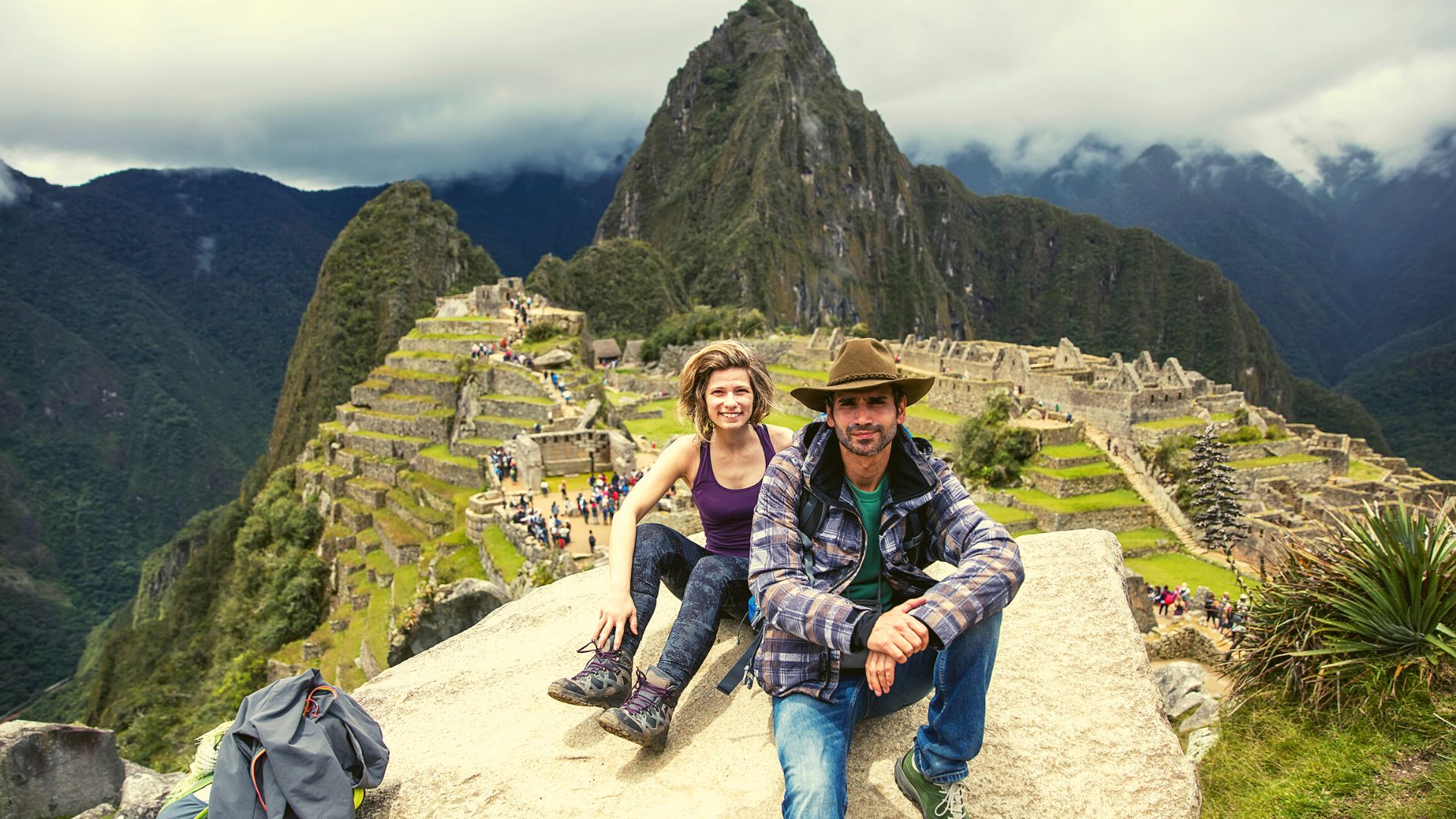 The Inca Trail is rather unusual in that it requires trekkers to hike with a professional guiding company, and choosing one can be a challenge. There are many different options that offer a variety of services. At Wildland Trekking, we offer several variations on the Inca Trail as well as other routes to Machu Picchu, all of which are all-inclusive. In addition to handling the complicated permit system, we provide meals, transportation, personal porters, camping and backpacking equipment, and professional guides for your Incan adventure. Let us handle the logistical work so that your vacation can remain just that. You can check out our classic trek to Machu Picchu or browse alternate routes to these Incan ruins for something different.