Four things we love about Death Valley National Park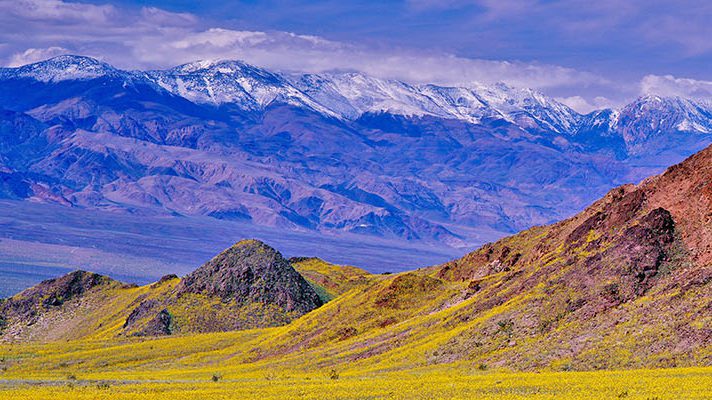 With over 3 million acres, 10,000-foot peaks, 150-years of history and slot canyons galore, there's a lot to love about the lower-48's largest National Park.
Here's fOUR.
1. Colossal Contrast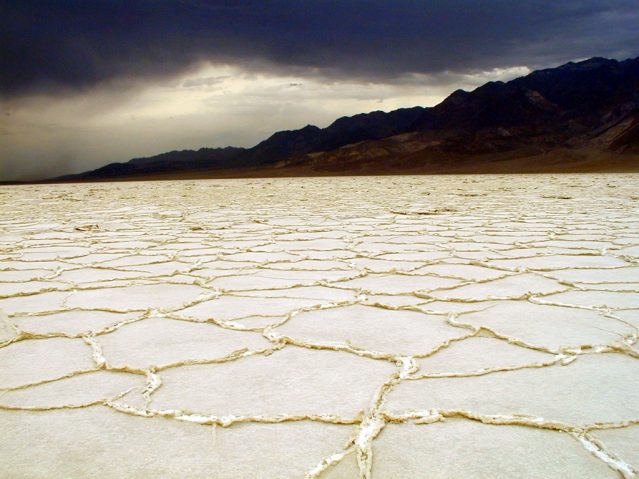 The Salt Flats at Badwater Basin are over 250 feet below sea level. The park's highest mountain, Telescope Peak caps out at 11,049 feet just 12 air miles to the east. In fact, Death Valley National Park is one of the only places on earth where you can both throw an icy snowball and catch a summery swelter in the same afternoon.
2. More to Explore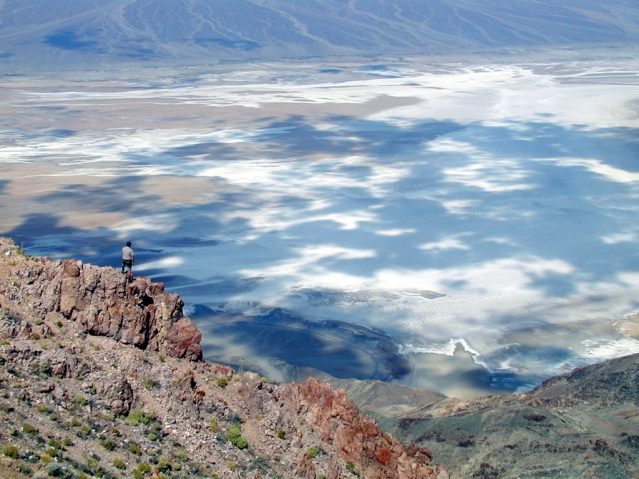 It isn't just that there's over 5,000 square miles to roam. It's what you can find here that makes Death Valley National Park a truly magical place to explore. Once the provence of prospectors searching for borax, gold and glory in the last of the iconographic Old West, Death Valley is an open-air museum of natural and human history. Channel your inner scout while traipsing through 19th-century ghost towns, pondering pre-historic petroglyphs and finding ancient fossils embedded in dolomite canyons.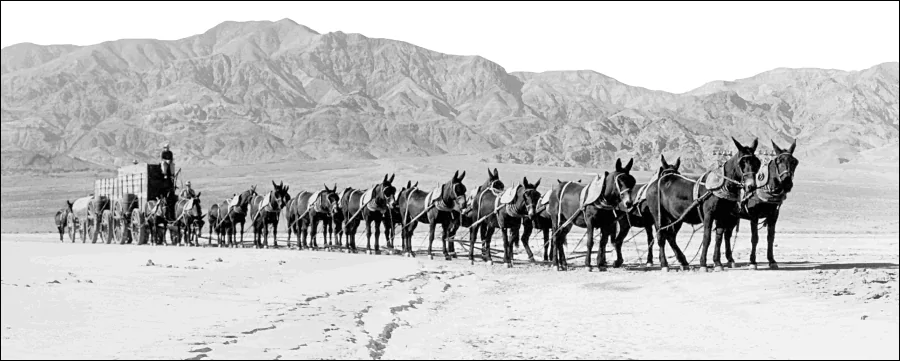 Iconographic Twenty Mule Team hauling an improbable 10-ton load of Borax some 165 miles across the desert.
3. Ease of Access

Where else can you get this combination of remoteness and reachability! Death Valley is one of the most wild and scenic places in North America, and it's just two hours from Las Vegas, one of the most easily-reached cities in the world.
4. Escape Winter

We've got no beef with beaches, but nothing beats a backpack. And if you can find a rucksack-friendly winter retreat, all the better. Daily December temperatures in Death Valley warm up into the 60s for perfect hiking with lots of sunshine. Mid-winter, you can check into one of our Inn-based Hiking Tours. And our Death Valley Basecamp Tours and Death Valley Backpacking Trips run all winter long as well. Join us and make your offseason the adventure of a lifetime.
What do you love about Death Valley National Park? Join the conversation. We invite you to leave a comment below.