These Brands Are Launching Extended-Sized Gear to Increase Accessibility in the Outdoors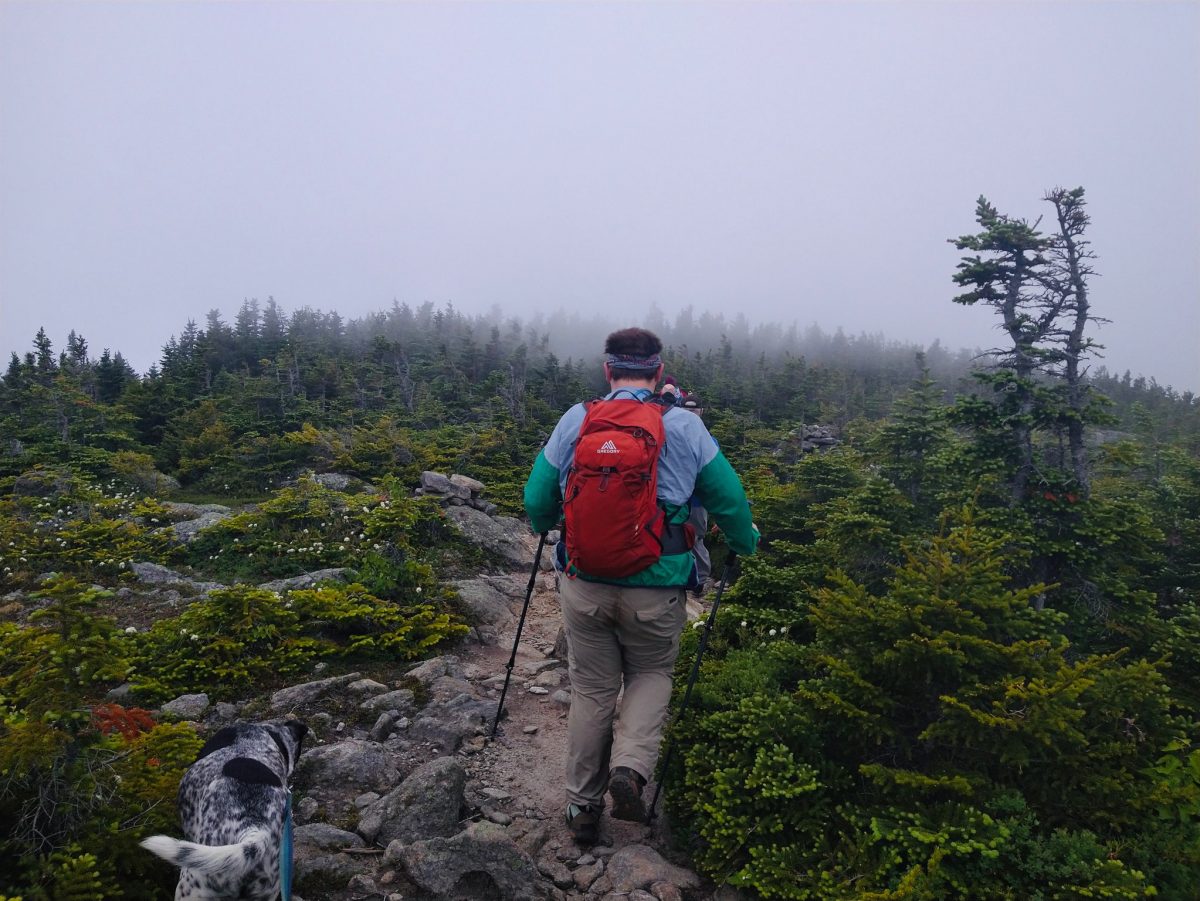 One of the golden tenets of backpacking is having the right gear for the right situation. Proper gear not only increases your enjoyment of an excursion but is paramount to having safe adventures. However, for many plus and extended-sized hikers, finding top-quality gear that actually fits can be even more difficult than the hike itself. As a larger hiker, I know firsthand how difficult it can be to find the right gear. 
When you browse the gear selection at almost any outdoor retailer, you'll find that most of their sizing (for the men's sizes I shop for) tops out at a 2XL and a 38" inseam. These sizing issues caused some headaches on my recent thru-hike of the 200+ mile New England Trail (NET). Because I couldn't find properly fitting gear, I hiked the entire trail with a pack that was too small for my torso, pants that dug into my waistline, and non-ideal layering systems. After one especially rugged scramble, my trail pants were torn up and I needed to replace them ASAP. In order to find a size 40" outdoor pant (off the rack), my loving fiance went to every single REI in Connecticut (all three of them!) before she found a pair.
The lack of available plus-size apparel and gear causes two distinct problems: (1) it sends the message that the outdoors isn't for larger bodies, and (2) it creates a safety issue. For example, I spent way too many years hiking in cotton shirts, which have an almost inability to dry in even the slightest humidity. If I had gotten caught in heavy rain or a cold snap in the mountains, my pleasant hike could have quickly turned dangerous. 
Due to the hard work of countless activists, the outdoor industry has taken notice of this sizing disparity, and many companies are working to make their gear lines more accessible to people of all sizes. Below, I explore some of the most anticipated plus-sized launches of 2021 and take a look at two companies that have been paving the way for extended-sized apparel. 
2021 Extended-Sized Gear Launches
Product Type
Plus Size Daypacks and Backpacking Packs
Launch Timeline
These packs just launched on May 25, 2021! 
Sizing
Gregory Plus-Size Packs accommodate folks with a 40" to 60" waist (compared to their standard 28"- 48") 
What I Like
I had the opportunity to test out the Gregory Citro 30 H20 Plus Size and I am not exaggerating when I say that I squealed with excitement the first time I put it on. Instantly, I could feel how having a pack that actually fits would positively impact my hikes. Gregory Packs plus size bags have some major upgrades to comfort. While the pack itself is wider, the hip belt is also modified. It is thick and cushy with pockets closer to the navel to increase accessibility, and the shoulder straps are thicker and longer so the pack rests easily on the body without scrunching anything up. Recently, I took the pack on a hike in the White Mountains where it performed admirably. The pack was light, breathable, and designed to handle the rugged environment. The best part: no shoulder/chest bruises from a too-tight, ill-fitting pack. Now that Gregory has become the first retailer to offer a line of plus-sized packs, the days of making due with uncomfortable backpacks are over. 
Product Type
Technical apparel and layering systems 
Launch Timeline
Men's & Women's extended sizes launch Fall 2021. Women's Plus sizes launch Spring 2022. 
Sizing
The extended-sized gear will be offered in XXS-XXXL. The 2022 Women's plus size launch will feature 1x-3x and 16W-24W.
What I Like
While I haven't been able to test out Outdoor Research's new gear yet, I am excited to see this company roll out their much-needed extended-size winter gear. When you recreate outside in the winter, it is crucial to have technical gear to keep you safe. If you're not adequately dressed, especially in the backcountry, your snowshoeing adventure can get dangerous as soon as the clouds roll in and a chilly wind rips down the mountain. On my NET thru-hike, I had to hike through New England in April with just a 3-season puffy because I was unable to find technical winter jackets in my size. Compared to some, I am privileged because most XL or XXL base layers will snuggly fit me. Without that, my hike would have been a heck of a lot colder and much more dangerous. Luckily, Outdoor Research's launch is going to include cold-weather gear like pullovers, baselayers, ski jackets, and vests. Winter recreation just got much more accessible to larger adventurers. 
Companies Leading the Pack
Product Type 
Wide Range of Apparel and Gear
Sizing
The flagship Guide Pro Pants go up to 24W in Women's and 44" in Men's. Their MicroTherm 2.0 Down Hooded Jacket ranges up to 3X (24-26) in Women's and 3X (54-56" Chest) in Men's. 
What I Like
Eddie Bauer has it all – from puffies to streetwear. Their Guide Pro pants have been a hiker staple for years. After all, Eddie Bauer is known for being consistent, affordable, and having a wide range of gear and apparel. I use Eddie Bauer Guide Pro Lined Pants as my primary winter recreation pants. While they don't have plus sizes in all their gear, they have been a standout brand in offering more accessible options for decades.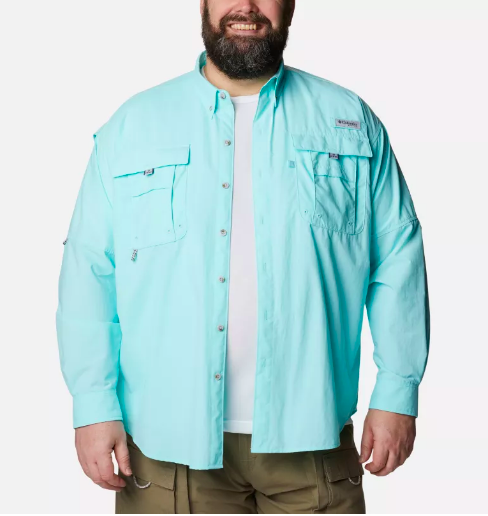 Product Type
Technical apparel 
Sizing
The Men's Silver Ridge Convertible Pants are available in waist sizes up to 54" and the Women's Saturday Trail II Convertible Pants go to 24W. In tops, the Women's Omni-Tech Ampli-Dry Shell Jacket goes to 3X (24-26W) and the Men's to 6X (63-65" chest). 
What I Like
Columbia has been on the forefront of extended sizing for years. Almost their entire clothing line is available in extended sizing. Their Silver Ridge pants have been my hiking pant staple for a few years now. They come in a wide range of inseam and waist combinations and boast Columbia's excellent Omni-Wick technology. However, I wish more retailers carried Columbia's extended size options on the rack.
For a Fully Inclusive Outdoors, We've Still Got Work to Do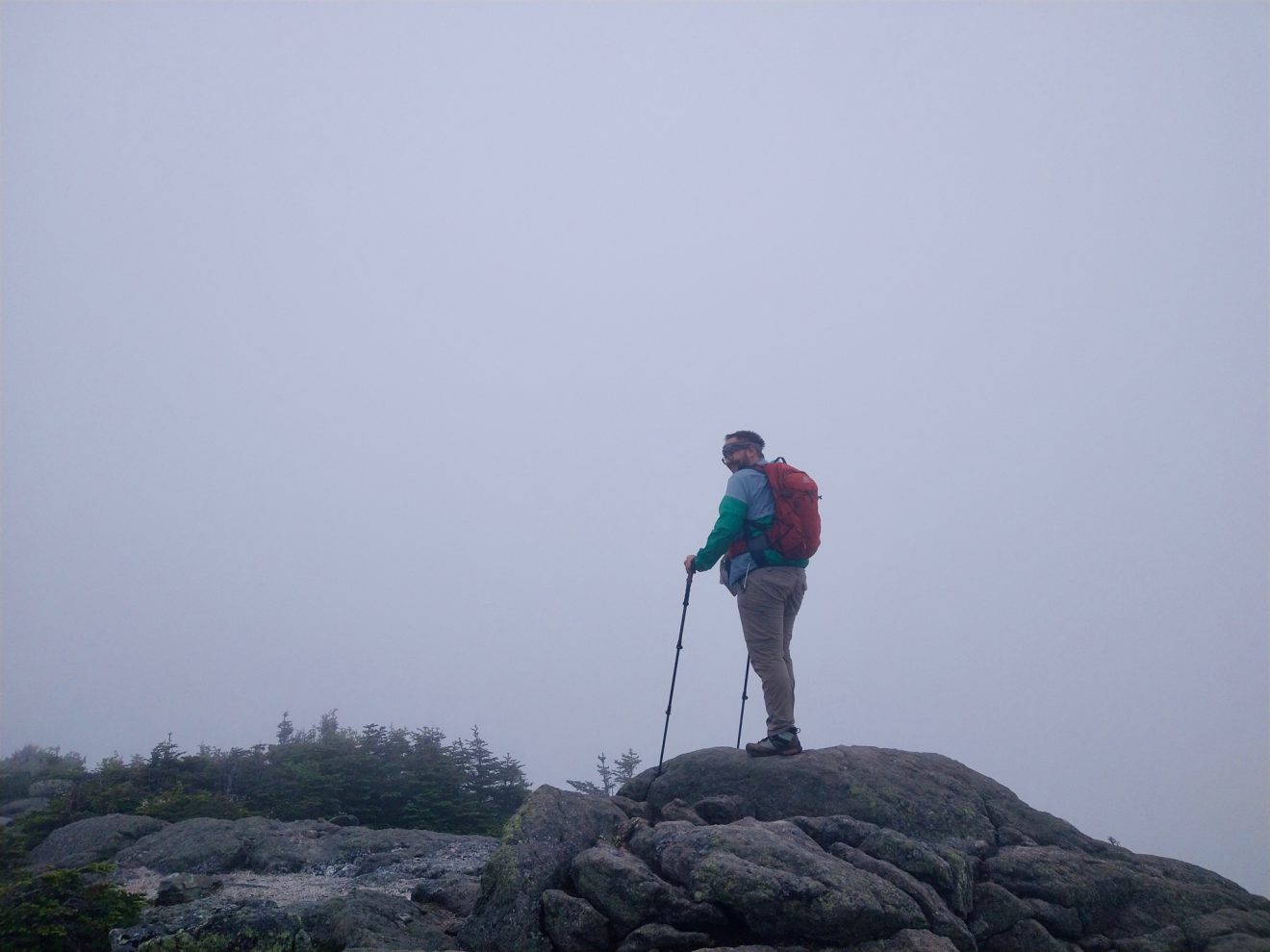 Despite these launches, there is still a long way to go to make the outdoors more accessible for larger folx. Many of the extended size options that do exist are only available online, making it almost impossible for extended-sized folx to find apparel that they know will fit them. Additionally, most gear manufacturers (from kayaks to sleeping bags) still do not offer top-of-the-line options for plus-size folks. In the best of cases, these omissions make backpacking less accessible to plus-sized people. In the worst, more dangerous. 
Hopefully, the great success of recent launches like Gregory Packs will inspire more gear and apparel companies to step up to the plate and follow suit. After all, we all deserve to feel comfortable, protected, and unhindered by — and in — our outdoor gear.