Explore The Pacific Northwest With Wildland Trekking
The Pacific Northwest in Washington State is rich with natural wonders. Explore the astonishing diversity of the region in world-renowned sites, including Olympic National Park, The North Cascades, and Mount Rainier. From volcanoes and glaciers to rainforests and sandy beaches, the Pacific Northwest is a dream for outdoor adventurers.
Wildland Trekking offers four distinct trip types to make sure you can find the perfect adventure to suit your needs and style. Get a quick introduction to the splendor of the region with our single day-hikes, or dive into the wilderness during a multi-day backpacking trip. If you prefer a bed at night, our inn-based trips are just for you. Or you can opt for a multi-day basecamp trip punctuated by day-hikes to some of the most famous viewpoints in the region.
Deeper Dive: National Parks In The Pacific Northwest

Olympic National Park

A hop, skip and jump from Seattle, Olympic National Park is a wonder of nature that offers everything from sandy beaches to alpine peaks.

Location:

Olympic National Park is situated due west of Seattle across the Puget Sound on the Olympic Peninsula. It takes approximately 2.5 hours worth of driving to reach Olympic National Park from Seattle.

Size:

The World Heritage site covers 922, 650 acres. There are dozens of trailheads to explore, connecting you to 611 miles-worth of trail!

Climate:

The climate is typical of coastal Washington. It remains cool and wet throughout most of the year. In winter, the mountains see at least ten feet of snow, and often much more!

Geography:

Coastline, glaciers, mountain ranges, rivers, alpine regions, and temperate rainforests. There is no road access to the interior of the park, and visitors should plan on at least a little hiking.

Wildlife:

The National Park is rich with diverse wildlife, including awe-inspiring species such as the spotted owl and bald eagle. There are 300 species of birds, 20 species of reptiles and amphibians, and 56 types of marine mammals. You may also spot the endemic Roosevelt elk, not to be found anywhere else outside of Olympic National Park.

Accommodation:

There are abundant camping sites and four primary lodges located in some of the most picturesque areas the park has to offer.

Main Attractions:

Hoh Rainforest: The Hoh Valley receives up to 12 feet of rain a year. As a result, one of the few temperate rainforests in the world grows here. Explore fern-lined trails where thick moss hangs from the canopy and absolute giants of trees soar towards the sky.

Mount Olympus: Starting from the Hoh Rainforest, you can attempt to scale the 7,980-foot mountain – the tallest in Olympic National Park – for incredible views.

Lake Quinault and Quinault Rainforest: Impressive old-growth rainforest surrounds this picturesque lake. You'll come across giant trees in this area, including record-sized Sitka spruce and cedar.

Enchanted Valley: This is one of the best treks in the Pacific Northwest. A 27-mile roundtrip adventure will yield an incredible reward: breath-taking views of innumerable streams and creeks cascading down the steep rock walls with an abandoned swiss-style chalet in the background.

Ozette: A remote lake separated from the Pacific by a tiny sliver of land, Indigenous people have lived at this site for thousands of years. It's a favorite for archaeology buffs.

Shi Shi Beach: Further up the coast from Ozette, Shi Shi Beach is a very remote and beautiful piece of coastline. You can explore the area on boardwalks, headland detours, and tidal crossings.

Kalaloch and Ruby Beach: You can camp right on the beach at Kalaloch. In the morning, take a walk up to Ruby Beach to check out the area's flattop headlands.

Lake Crescent: From crystal clear shallows to a deep blue center, this is a captivating 8-mile lake that's perfect for kayaking.

Sol Duc Valley: Soak in hot springs and watch the salmon runs. You'll get the best view of Mount Olympus here while exploring misty waterfalls and meandering through wildflower meadows.

North Cascades National Park

If you're looking for solitude in nature, this is a perfect choice. Just 20,000 people visit this national park a year due to its remote location, making it one of the least visited parks in the country. Most of the park can only be seen on foot. For what it lacks in visitors, it makes up for in beauty.

Location:

North-east of Seattle, this national park sits just south of the Canadian border and requires a 2.75-hour drive.

Size:

The North Cascades expand across 504,781 acres. It includes the Ross Lake and Lake Chelan recreation areas. There are 368 miles of maintained trails in the park.

Climate:

Typical of Washington, the weather stays cool and wet throughout the year. In winter, there can be as much as ten feet of snow blanketing the mountains.

Geography:

You can find 300+ glaciers, 500+ lakes, dramatic mountain ranges, and hundreds of thousands of acres of old-growth forest.

Wildlife:

The North Cascades is the place to find North American mammals. You might spot black bears, otters, wolves, wolverines, mountain lions, moose, coyotes. There are also 200 species of birds, including bald and golden eagles.

Accommodation:

There are hundreds of camping sites and two small lodges – neither of which are accessible by road.

Main Attractions:

Waterfalls: As the name suggests, there are hundreds, if not thousands, of waterfalls throughout the North Cascades. You'll find one on almost every trail you explore.

Chelan, Ross, and Diablo Lakes: You'll be in awe of the turquoise waters of these glacial lakes. Surrounded by snow-capped, jagged mountains, these are the North Cascades' most famous lakes.

Desolation Peak: At over 6,000 feet, You'll be amazed by the mountain vistas this rugged trail offers. You'll also see an old fire outlook where Jack Kerouac wrote one of his books.

Diversity of Flora and Fauna: From apex predators to herbivores, you can find almost every stereotypical North American animal here. The flora is also unbelievably diverse. There are 1,700 different plant species found here.

Mount Rainier

This towering mountain is a 14,500-foot active stratovolcano. An icon of Washington State and visible from the Seattle area on clear days.

Location:

South-east of Seattle at the end of a beautifully picturesque 2.5-hour drive.

Size:

At 235,635 acres, this national park boasts 260 miles of beautiful hiking trails from the lowlands surrounding the mountain up to basecamp at Camp Muir.

Climate:

The weather at Mount Rainier is typically warm and dry in the summers. However, this can change to cold, wet, and possibly snowy in an instant.

Geography:

Mount Rainier is an active stratovolcano. It last erupted in 1894. Glacier ice covers its upper reaches, spawning multiple glaciers that flow outwards towards lush volcanic soils that sprout meadows full of wildflowers at lower elevations.

Wildlife:

From marmots and squirrels to larger bears and mountain lions, there are plenty of critters at Mount Rainier.

Accommodation:

There are plenty of tent sites along the trails and three primary drive-up camping sites. Mount Rainier also boasts the beautiful Paradise Inn.

Main Attractions:

Narada Falls: Who doesn't love a waterfall? This car-accessible site is one of the more reachable waterfalls in the national park. There is also a bridge running over the top so you can watch the water tumbling over the edge.

Paradise: This is where you'll come across stunning alpine meadows of wildflowers, gurgling creeks, and teams of mountaineers heading up to the Camp Muir basecamp.

Nisqually Glacier: This is one of the biggest glaciers on Mount Rainier. You can take a short trail through wildflower meadows and up to a beautiful viewpoint of the glacier.

The Wonderland Trail: Not for the faint-hearted, this 93-mile trail circumnavigates Mount Rainier. It is a strenuous hike, so you'll need to be prepared. However, stunning valleys, lakes, and viewpoints will reward your efforts.
When to Go
From snow-covered mountains to rugged coastline, the Pacific Northwest has a diverse climate with four very distinct seasons. While it's a beautiful region to visit all year round, many of the activities are seasonal, so you must plan your visit accordingly.
High Season
June to August: The weather is sunny and warm, and the daytime temperature usually sits around 70-degrees Fahrenheit. It's the perfect time to go hiking, cycling, and boating. At this time of year, there will be more tours and activities running. You can, therefore, expect crowds at the major attractions, especially on weekends and during special events.
If you're planning to go at this time, make sure you book your accommodation and activities well ahead as they tend to fill up quickly.
November-May: This is winter sports high season. It's the perfect time to hit the slopes. Deep, powdery, snow covers the mountains from late fall to spring, making them ideal for skiing and snowboarding.
Shoulder Seasons
April to May / September to October: During spring and fall, the weather is pleasant. Apart from the occasional rain shower, the days are generally mild, and the temperature sits around 60-degrees Fahrenheit. This season is a great time to trek through the Pacific Northwest's natural beauty as crowds dwindle and foliage changes.
Low Season
November to March: It tends to be cold and damp at this time of year. The temperature rarely rises above 50 degrees, and it gets even colder further inland. If you're not a fan of winter sports, this is not a good time for outdoor activities in the Pacific Northwest. Many of the region's best hiking trails are closed over this winter period.
That said, you can find some great flight and accommodation deals at this time of year.
Deeper Dive: More About When to Visit

Trip Dates

Wildland's trips run from May to late October. Most trip dates are planned several months earlier as we line up guides and permits, and space often fills up quickly. Therefore, we highly recommend you book early to make sure you have a spot! You can visit our tour calendar, select your preferred month, and scroll down to Washington State trips to check availability.

Current Weather Conditions

Our summer hikes are often warm and dry. However, the mountains often have their own ideas for the weather, and the forecast can change at a moment's notice. Remember, the Hoh Rainforest got its name for a reason.

Also, take a very close look at your planned itinerary. Many of our trips aim to show you every corner of the pristine Pacific Northwest wilderness. That means you'll be exposed to all the potential Pacific Northwest weather as well, from damp mossy forests to chilly alpine meadows. Plan ahead, and always remember to get real-time weather updates!

Port Angeles weather: Primary city on the Olympic Penisula

Paradise weather: Visitor center on Mount Rainier

Marblemount weather: Gateway to the North Cascades
Trip Styles
Deeper Dive: Our Top Recommended Trips

Cascade Pass- Sahale Glacier: Our #1 Recommended Backpacking Trip

This tour is a four-day backpacking trek that introduces you to the incredible high country of the North Cascades. You'll see the breathtaking Sahale Glacier and Basin Creek and have the chance to take a dip in cold mountain waters and visit the historic Black Warrior Mine. You'll also spend the night at the region's highest campsite – 7,600-feet – where you'll be in awe of never-ending mountain views.

We'll be hiking 4 to 7.5 miles per day, and you can expect several sustained inclines as we power up the mountainside. This trip is rated a 4 on our difficulty scale of 1 to 5, and you can expect some strenuous hiking, but you'll be rewarded with truly breathtaking views that you'll never forget.

Trip Highlights:

Camp at the highest established campsite in North Cascades National Park
Enjoy lush mountain valleys filled with wildlife
Pitch your tent right next to the stunning Sahale Glacier

Learn more and book your Sahale backpacking trip today

Olympic And Rainier Tour: Our #1 Recommended Inn-Based Trip

This 6-day Pacific Northwest hiking tour has it all. It's your opportunity to experience the highlights of both the Olympic Peninsula and Mount Rainier and offers the perfect combination of challenge, adventure, and comfort. You'll visit everything from high alpine ridges and a glaciated volcano to captivating waterfalls and mossy forests. But every night, you'll return to the comfort of historic lodges with hot showers and gourmet meals.

Your daily hiking mileage will be between 4 and 8 miles, punctuated by plenty of opportunities to rest, discuss the natural history of the region, and enjoy lunch.

Trip Highlights:

Visit the famous Hoh Rainforest
Hike up towards Camp Muir, Rainier's basecamp for summit attempts
Enjoy picturesque lodges and relaxing evenings

Learn more and book your Olympic and Rainier tour today.

Pacific Northwest Basecamp: Our #1 Recommended Basecamp Trip

You'll be in awe of the beauty of the Olympic Peninsula and Mount Rainier on this 6-day camping and hiking tour. Our day-hikes will allow you to see the very best Pacific Northwest hiking locations without the added burden of a heavy backpacking bag. You'll explore two different mountain ranges, incredible coastline teeming with wildlife, and old-growth rainforests while returning to our established campsites every night for a delicious guide-prepared meal

We'll be hiking 4 to 8 miles per day along well-maintained trails. However, we may have the chance to put those hiking poles to use as we cross the Muir Snowfield on Mount Rainier!

Trip Highlights:

Visit the stunning old-growth of the Hoh Rainforest
Enjoy three days of hiking around Mount Rainier.
Enjoy comfortable camping in established national park campsites.
Need to Know
We have several pieces of advice to make sure planning your Pacific Northwest hiking experience is as easy and clear as possible.
Primary Departure City For the Pacific Northwest
All Pacific Northwest trips to Olympic National Park and Mount Rainier depart from Olympia, whereas your North Cascades adventures will originate near Sea-Tac airport outside of Seattle. You'll be picked up at your hotel in the departure city on the first morning of your trek and returned there afterward. Both Seattle and Olympia are accessible by shuttle from the international airport. Rental vehicles are also available from the airport.
Plan Ahead
Due to the harsh Pacific Northwest winters, we only run treks through the summer months. Make sure you book your trip with this in mind and plan your travel accordingly! We also recommend reserving your spot as early as possible as we arrange permits and guides very early in the season.
Remember, confirm your booking with us first, then move on to planning the rest of your travels.
Transportation:
Shuttles and rental vehicles are both available from the Sea-Tec International Airport. Olympia, your departure city for Olympic and Mount Rainier National Park trips, is only about 1.5 hours from the airport. Most guests, therefore, make use of the Capitol Aeroporter shuttle service.
Lodging:
Your pre-trip meeting will be held at the Hotel RL in Olympia for Mount Rainier and Olympic National Park trips. We recommend you stay here at a discounted rate, or at the Governor Hotel – with a 20% discount. Don't worry; we can pick you up from the Governor Hotel for the pre-trip meeting and trip departure.
North Cascades trips will meet at a hotel near Sea-Tac international airport. Your guide will be in contact well ahead of time to set the meeting place and time.
Booking Advice
Whether it's the notoriously fickle Pacific Northwest weather or the equally notorious Seattle traffic, there are plenty of unpredictable circumstances that could impact our schedule. We, therefore, highly recommend you plan your travel itinerary accordingly and give yourself a little wiggle room. Consider booking flights or other travel with at least one buffer day for the scheduled start and finish for your trip. Rest assured, our guides will always do their utmost to stay on schedule!
Congratulations hiking friends. You have all the information you need to book an incredible Pacific Northwest hiking experience. Pick your trip style, settle on a destination, reserve your spot, and let's get out on the trail!
Deeper Dive: More Need to Know Info

Trip Insurance

Life is unpredictable, especially when you're traveling. From injury and illness to travel delays and natural disasters, anything can happen at any time. This unpredictability is especially true when you have a wilderness trek planned. Even a small injury or slight sniffle can impact your ability to go ahead with the trip.

That's where trip insurance comes in. Protect yourself and your hard-earned money by armoring your travel plans with an insurance plan that will cover you if bad-luck lobs a wrench in your direction.

Even if you're only traveling domestically, we still recommend getting travel insurance as soon as you book a trip. When you purchase insurance, your treks, flights, hotels, and all other travel costs are covered in the event of a mishap.

We offer a range of travel insurance policies for you to consider.

Packing List

You need to be prepared for diverse climates and fickle weather when hiking through the Pacific Northwest. We always recommend multiple layers for the chilly nights that are commonplace, along with a decent rain shell for occasional mountain drizzles.

Wildland Trekking provides all your essential hiking gear. This gear includes packs, tents, sleeping bags, trekking poles, and sleeping pads. However, you are more than welcome to use your own gear if you prefer.

Conditioning

The Pacific Northwest includes almost every type of hiking terrain imaginable. Rocky or sandy coastal trekking, rugged and steep mountain trails, and even the occasional snowfield at altitude. It is, therefore, essential that you start training for your hike early to make sure you enjoy your experience to its full potential.

We recommend a healthy balance between strength and cardio for peak hiking power, along with plenty of stretching to keep those muscles limber. Review our training tips for workout suggestions, and remember to tailor to your specific circumstances and goals!
Gallery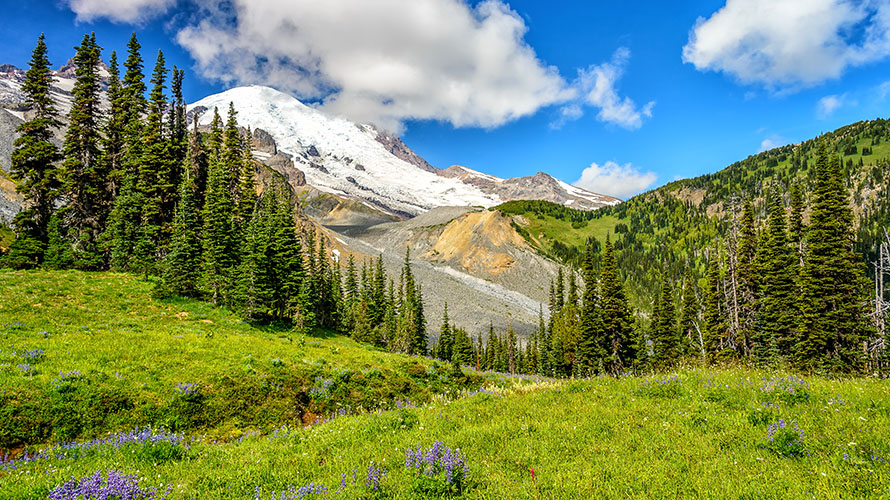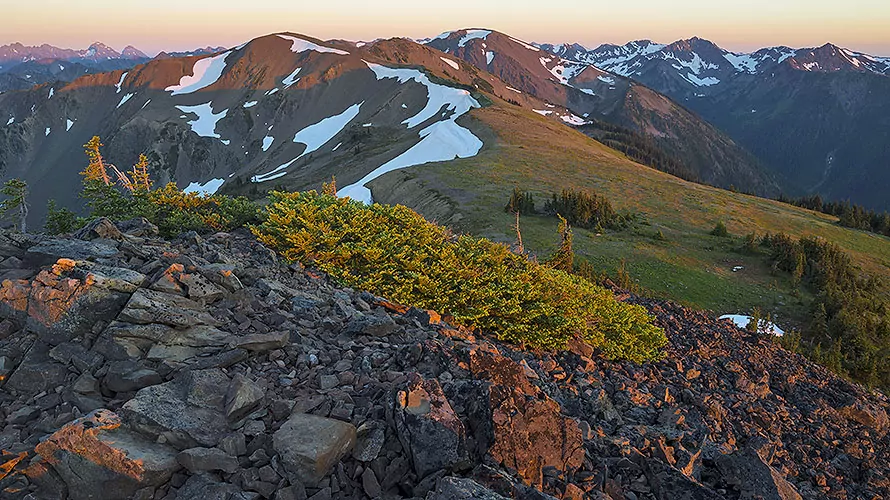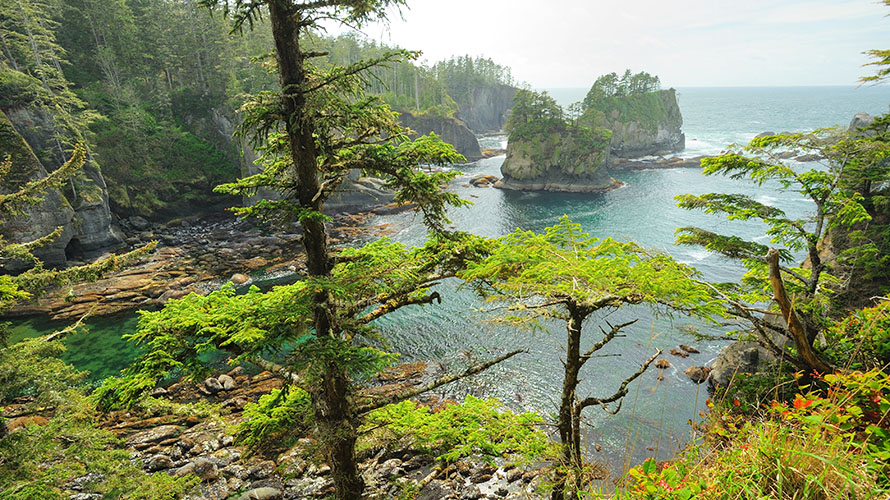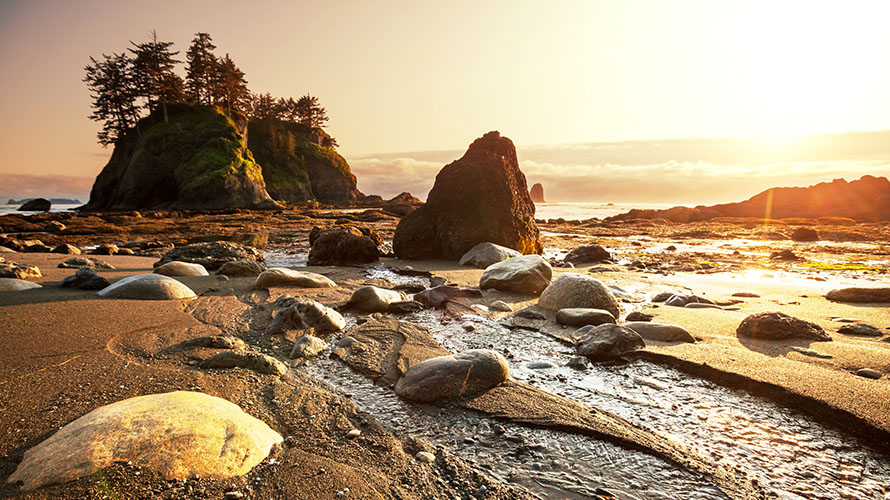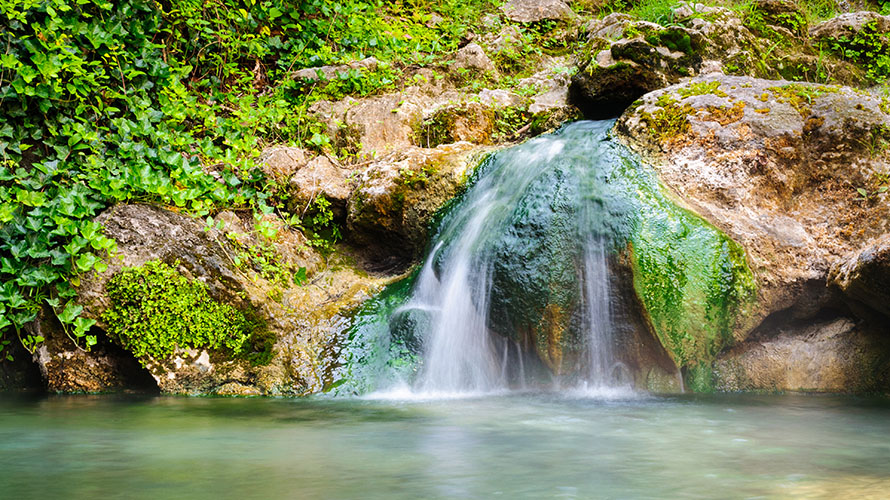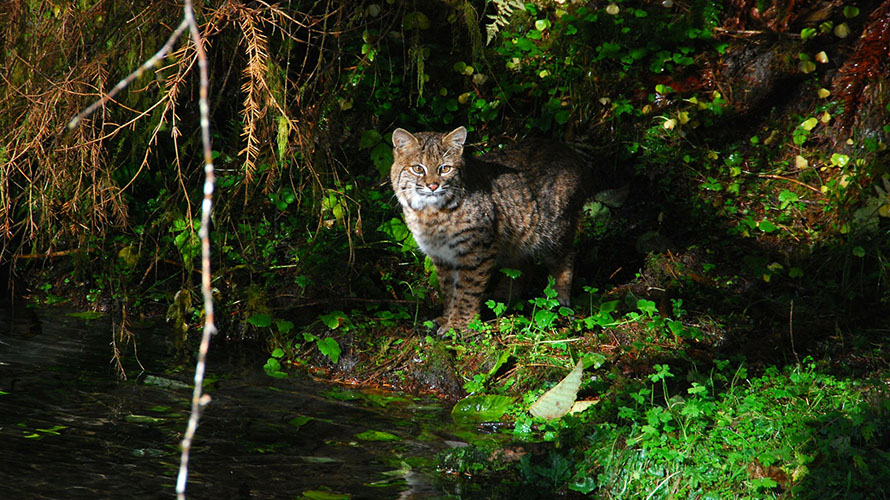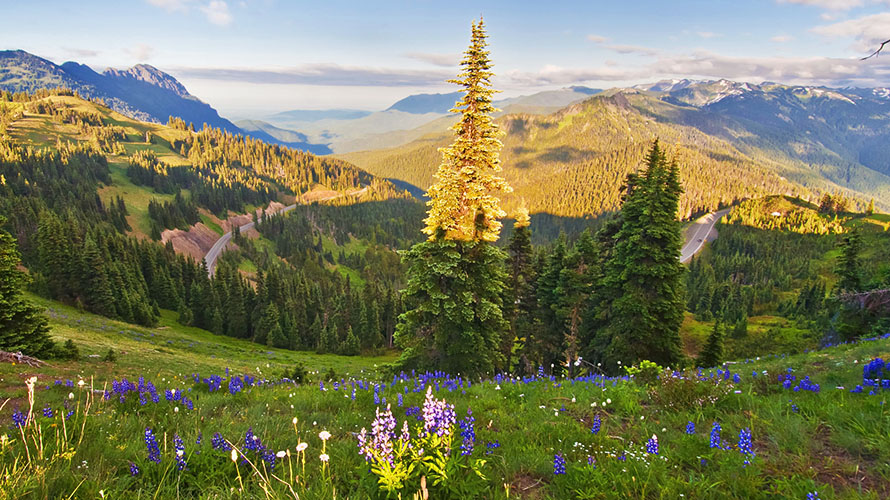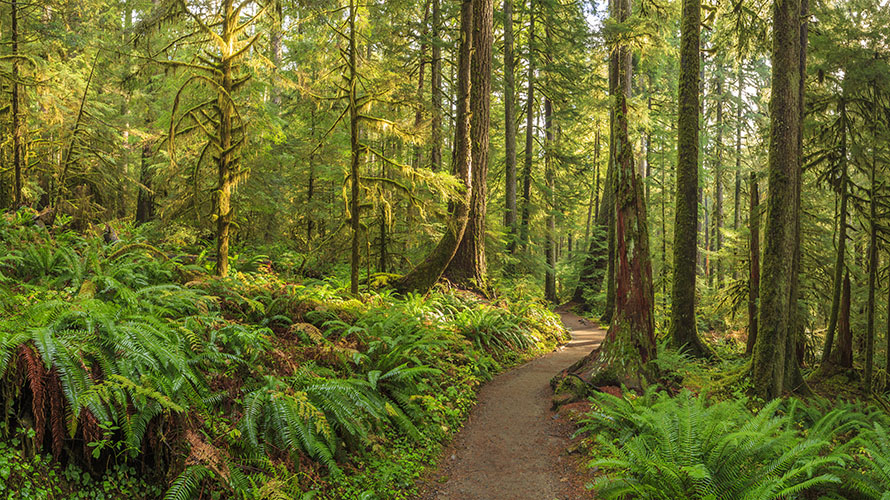 Have Questions?
Have more questions? Send us an email or call us at 800-715-HIKE (4453). We're here 7 days a week from 9:00 to 4:30 Mountain Time to make sure your trip planning goes as smoothly as possible.
Trip Information
For more information about all your options, check out our Pacific Northwest page on the website with the button below! Individual trip pages have detailed itineraries, trip specifics, travel information, and more.