Explore Death Valley With Wildland Trekking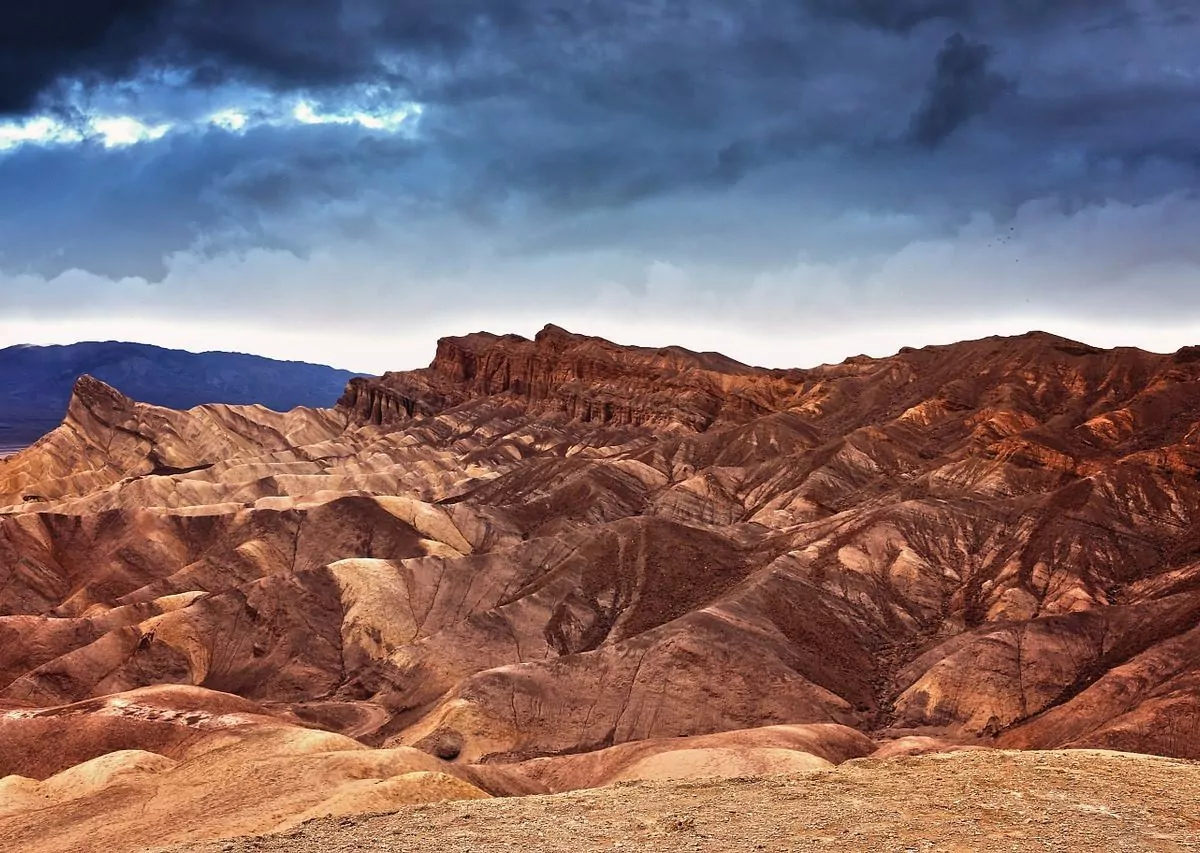 Death Valley is a land infamous for extremes and intensity. The name of the park speaks for itself. Despite the morbid sounding name, Death Valley is a fantastic desert landscape that is teeming with a surprising amount of life. Record summer heat and droughts that seemingly never end are a welcome contrast to the surrounding snow-covered peaks. Depending on the time of year you visit, both flora and fauna indigenous to the area will be ever-present and visible.
Straddling the California and Nevada border, Death Valley National Park is the lowest point in North America. The park itself also houses over 3.4 million acres of wilderness. This acreage makes it the largest contiguous wilderness in the continental United States. Within this expanse of wilderness hides many tiny desert oases providing a home for a diverse population of wildlife and plants. When the sun goes down, the night sky lights up, unlike anywhere else in the country. Beyond its landmass, Death Valley is certified as the largest Dark Sky National Park by the International Dark-Sky Association.
No matter the time of year you visit Death Valley, you are in for an unforgettable introduction to a genuinely diverse desert landscape. The vistas seem never to end, and hikes bring forth the parts of the land's geological and historical history often forgotten by man. Death Valley is a landscape filled with adventure that will bring you off the beaten path and into places that seem like another world.
When to Go
Death Valley has long been known as a winter classic for adventure travel and outdoor history tours. The park offers an amazing array of landscapes to hike through and to view from afar, including canyons, sand dunes, mountains, and desert oases. While the valley is gorgeous at any time of year, there are a few particular reasons why it is known as a world-class winter adventure.
High Season
December to April are the busiest months to visit Death Valley National Park. Spring is arguably the most popular time to go. Some years, the valley is in bloom with fields of gorgeous wildflowers, drawing swaths of tourists from all over the world. Still, the entire winter remains popular as the days are the perfect temperature for hiking, backpacking trips, and sightseeing.
The snow-covered mountains surrounding the valley make winter an ideal time to see the desert colors contrast with the peaks of snow. Not only that, but the low angled winter light makes winter months a good time of year for photographers to visit the area. Rare desert rainstorms are most likely to occur during the winter – specifically during February. So, check the weather before you plan to leave on a winter backpacking venture because you may be lucky enough to experience a desert storm.
If the valley gets enough rain in the winter months, the Spring often produces a fantastic array of wildflowers. The desert can yield a breathtaking floral display of colors in contrast to the harsh landscape. The flowers are usually in bloom from March to early April. The National Park Website will publish wildflower updates during this time to let visitors know when the flowers have started blooming. They do not bloom every year as their productivity is highly dependant on the amount of rainfall.
Throughout the winter and especially during the months the wildflowers are in bloom, you should plan on making early reservations a few months in advance for any campgrounds, lodging, or guided trips. The daytime temperatures and the aesthetic contrast of colors bring in visitors from all over the world, and the park amenities get booked fast.
Shoulder Season
October and November are another excellent time of year to visit but are not quite as popular as the months that follow. Fall brings cooler temperatures and strikingly clear skies. Camping areas and Ranger programs open up at the beginning of October, and the park stays relatively uncrowded until Thanksgiving.
In the first part of November, the park is home to the week-long Western festival known as the 49er's Encampment. This festival can bring in many visitors at one time, but the majority of them are isolated to areas of the park that are accessible by motor vehicles.
Low Season
Death Valley's summer season takes place from May to September. The summer is the low season for a good reason: extreme summer heat. According to the National Park website, "In the summer months (May-September) temperatures average over 100°F (38°C), and often exceed 120°F (49°C)."
Despite these scorching temperatures, many park visitors still tour during this time but do so strictly by car on paved roads, or quickly head towards higher and cooler elevations. Vehicle touring allows visitors to stop at iconic viewpoints along the way. Hiking at lower elevations is not advised throughout the summer months due to the extreme temperatures, although some visitors choose to hike on shorter or higher elevation trails. The most popular summer trails include the Telescope trail and Wildrose Peaks. In fact, we take advantage of the higher elevation and lower temperatures on our Telescope Peak backpacking/basecamp style trips that run through these summer months.
Camping and lodging are still available during this time, and established lodging is more popular than the campgrounds.
Deeper Dive: More About When to Visit

How crowded the park will be is usually a huge factor for many people when they plan their visit to Death Valley National Park. However, visitors must also consider the temperatures and desert climate of the area. This is especially true if you want to plan a summer vacation. Summer months make Death Valley one of the hottest locations in the world. This extreme heat renders it nearly impossible to hike in the park safely. Knowing the climate, your planned activities, as well as the dates you have available for a visit will help you to decide how to plan your trip.

Trip Dates

If you're planning a hiking tour of any kind with Wildland Trekking, you will want to keep the time of year in mind. You'll also need to know which Death Valley area tours are operating during your desired visit dates. For a more in-depth look into what tours are offered throughout the year, and the times they run, visit the Trip Dates Page and select the Death Valley drop-down menu listed under California. Dates and trip types will change periodically, so if you don't find a trip in your vacation timeline, check back or look at any of our other tour locations.

Climate Information

Death Valley is a desert climate. The valley itself sits between the Mojave and Great Basin Deserts. On average, it receives less than 2 inches of rain per year. This low rainfall makes it the driest place in North America. No matter the time of year, it will be dry, and the sun will be intense. There is little to no shade in the majority of the park.

No matter the time of year you visit, be prepared for dry air. You will want to be hypervigilant about your water intake as you can quickly become dehydrated, even in winter months. Bring protective sun gear as well as some lotion, eye drops, and saline nasal spray to curb the dryness.

Spring (March to Early May):

Daytime temperatures during the springtime will range between 80 and 90 degrees Fahrenheit. Temperatures will begin to reach 100-degrees later into May. The chance of rain is usually pretty low during the Spring season, but there are occasional short showers. It is best to check the forecast right before you leave for a trip to decide if you need rain gear.

Summer (May – September)

This stretch is the hottest time to visit the park. The average daytime temperatures sit around 110 degrees Fahrenheit and Death Valley holds the current record for the hottest temperature ever recorded at 134 degrees.

Extreme heat is potentially dangerous, even for active and healthy individuals. The temperature is especially hazardous for individuals that have high blood pressure and can alter the effects of certain medications. It is advised to avoid strenuous activity during the summer months and to bring plenty of water, even when traveling in your car.

Fall (October – November)

By October, daytime temperatures should drop to the lower 90s. Moving into November, temperatures will begin to lower gradually into the 70s. Some nighttime temperatures can drop down into the 40s during the Fall season, so you want to pack clothing that allows you to layer.

Winter (December – February)

The winter months are a great time of year to visit the park if you are planning a backpacking trip. The daytime temperatures are usually between 60 and 74 degrees Fahrenheit and nighttime temperatures rarely drop below 40.

The winter is when Death Valley is most likely to receive rainfall. Make sure to check the forecast before you go, especially if you are visiting in February. Although there isn't an extreme amount of rain throughout the year, flooding is a real possibility during storms. With the ground withstanding arid temperatures for most of the year, the soil becomes so compact that any amount of rain will act as runoff. During an intense rainstorm, flooding can happen within a matter of seconds.

For more information about the current weather conditions in Death Valley National Park, visit the NPS website.
Trip Styles
Deeper Dive: Our Top Recommended Trips

Telescope Peak Adventure: Our #1 Recommended Death Valley Trip

The Telescope Peak Adventure is our number one recommended Death Valley trip. As a fusion of our backpacking and basecamp tours, this adventure will lead you deep into the backcountry of Death Valley. Here, you'll set up a basecamp for two nights before you summit the Telescope Peak. You'll have time to acclimatize to the elevation within the four days spent exploring the Panamint Mountains before heading up the two-mile high Telescope Peak.

This tour should be considered difficult. It requires hiking with packs on unmaintained trails and rugged, mountainous terrain. You can expect to hike through streambeds, sand, loose rocks, and up steep inclines. Luckily, by delving deep into the backcountry, our journey will include amazing desert solitude. It is unlikely to see other groups of hikers as we venture towards the peak.

Trip Highlights:

Camp 9,000 feet above the valley
Summit the largest vertical rise peak in the lower 48 states
Journey into the rugged Panamint Mountains
See area mining history first hand
Two nights base camping before you summit

Learn more and book your Telescope Peak Adventure today.

Death Valley & Joshua Tree: Combo Trip Option

Our Death Valley and Joshua Tree combo trip options are an all in one tour of Southern California. You will have the chance to experience both Joshua Tree and Death Valley National Parks and their most iconic sites. Our late fall, winter, and early spring tours will lead you into remote parts of the Mojave desert to experience desert wildlife and other natural desert phenomena. Each night you will have a chance to return to the top of the line lodging with delicious meals included.

This tour should be considered moderate in difficulty. You should be capable of hiking anywhere from 4-9 miles each day while carrying a daypack up to 10 lbs. Most trails will be well-maintained, but there will be sandy areas and sections with loose rock. Some hikes will include sections with steep inclines as well.

Trip Highlights:

Experience the best desert hikes in California
A visit to both Death Valley and Joshua Tree National Parks
Hike Alpine peaks, salt flats, and sand dunes
Fantastic lodging and  gourmet meals
Desert wildlife

Learn more and book your Death Valley and Joshua Tree Adventure today.

Sea Level to Summit: Epic Backpacking Adventure

This 4-day backpacking trip is an adventure of a lifetime. Our expert guides will lead you through rugged terrain in the Panamint Mountain Range. You'll begin your journey at our continent's lowest point, Badwater Basin, and climb the 11,049-foot Telescope Peak. This trek brings you well over two-vertical miles over the four days of hiking.

It will be hard to believe you're hiking in a desert at times as you will experience diverse landscapes such as salt flats, slot canyons, desert oases, ancient alpine forests, mountain meadows, and unforgettable vistas. This trek should be considered strenuous. You will be hiking mostly off-trail with an elevation gain of 4800 feet and loss of 3000 feet on the last day of hiking. We will be doing some dry camping, making our packs weigh up to 60lbs.

Trip Highlights:

Summit Telescope Peak
Unbeatable desert solitude
360-degree vistas of the valley
Intimate trek through the Panamint Range
Diverse landscape experiences

Learn more and book your Sea Level to Summit backpacking adventure today.
Need to Know
Although we will cover the logistics of your tour for you, there is still some planning to do on your part before you leave.
Primary Departure City For Death Valley
All Death Valley tours will meet and depart from Las Vegas, Nevada. One of your guides will contact you about ten days before your tour date to arrange for a pre-trip meeting time and place. The orientation will take place at the Tuscany Hotel in Las Vegas. On the morning of your tour, your guide will pick you up from your hotel and bring you to the trailhead.
For more information about your tour specific travel arrangements, visit the "trip logistics" tab on your chosen tour's webpage.
Book in Advance
After you've chosen the Death Valley trip that you think you'd enjoy the most, you will want to book it as soon as you can. There will never be a shortage of lodging options in Las Vegas, but depending on the time of year you want to complete your trip, our tours could fill up fast.
Once we have confirmed your trip dates, you can make other necessary travel arrangements. Your lodging and transportation will be included during your tour, but pre and post-trip lodging will be up to you. You will also need to book your flights to Las Vegas and transportation to and from your hotel.
Lodging
Wildland Trekking recommends booking your stay at the Tuscany Hotel in Las Vegas. This option is a clean, off the strip hotel that is easy for our guides to get to, even in heavy Las Vegas traffic. There are many lodging options in the Las Vegas area, but depending on the time of day and traffic considerations, our guides may require that you take an Uber, Lyft, or taxi to and from the Tuscany Hotel for your pre-trip meeting.
Transportation
Most hotels in the Las Vegas area offer shuttle transportation to and from the airport. Remember, if you're not staying at the Tuscany Hotel – the location of your pre-trip meeting – you may be required to arrange your transportation to and from the pre-trip meeting. However, we'll pick you up for your Las Vegas hotel the following morning when we begin the trip.
Booking Advice
When you're traveling on any of the Wildland Trekking tours, there are many pre and post-trip logistics for you to consider. We advise that you book your flight with at least one day of wiggle room before and after your trip dates. We never expect trip delays, but they happen. Our guides work hard to ensure that all of our trips start and end at the booked times, but life can bring on unexpected challenges and delays.
Voila! You're ready to explore the beautiful desert landscape of Death Valley National Park. Pick your trip style, book with us, heed our travel advice, and you'll be soaking in some of the most breathtaking views we have to offer in no time.
Deeper Dive: More Need to Know Info

Trip Insurance

All our trips are active to different degrees. Now combine this with the naturally unpredictable arena of travel, and you'll see plenty of potential eventualities that could hinder your trip. It could be anything from a sprained ankle to a missed flight that could place your adventure in jeopardy, but don't let them also drain your wallet at the same time. That's why we offer trip insurance.

Wildland Trekking recommends trip insurance to counter all those traveling unknowns. We have several plans available that not only cover the cost of your trip but also all your cumulative travel costs in the event you're unable to follow through with your plans.

To learn more about Wildland Trekking trip insurance, visit our Trip Insurance page.

Packing List

Knowing what to bring on your Death Valley adventure will be dependant on the time of year you decide to visit. The number one packing tip is to consult the weather beforehand. The predicted weather will give you a good idea as to the type of gear necessary and how many layers to bring.

Just remember that no matter the time of year, you are traveling to a desert climate. Always pack proper sun protective gear. Even throughout the winter, it is possible to get sunburnt and become dehydrated. Be adequately prepared with gear and knowledge before your trip to ensure you enjoy it the entire way.

Conditioning

As with all our hiking vacations, proper conditioning is pivotal to enjoying your adventure to the fullest. Our conditioning tips are a great starting point for your pre-trip training. Modify and customize to your fitness level, and you'll be ready for the trail in no time!
Gallery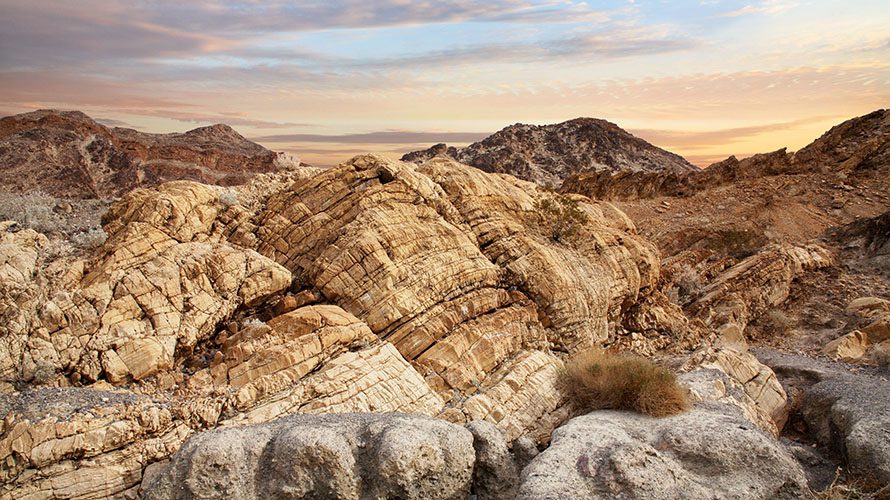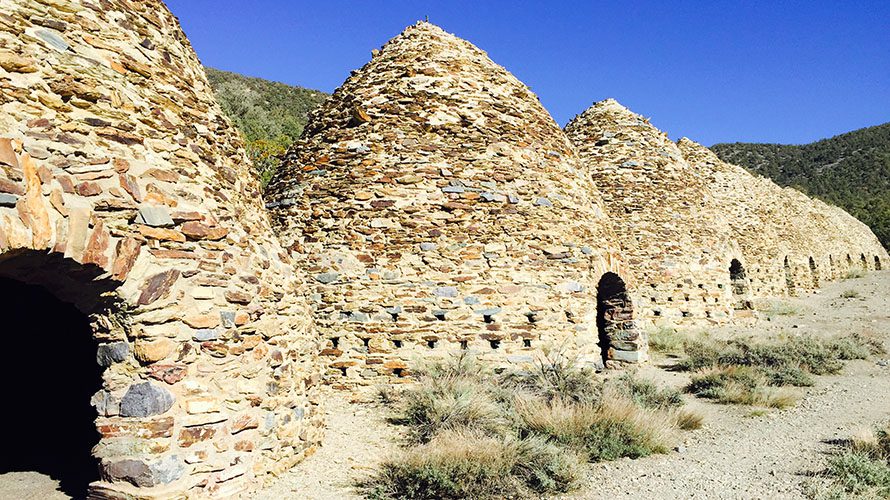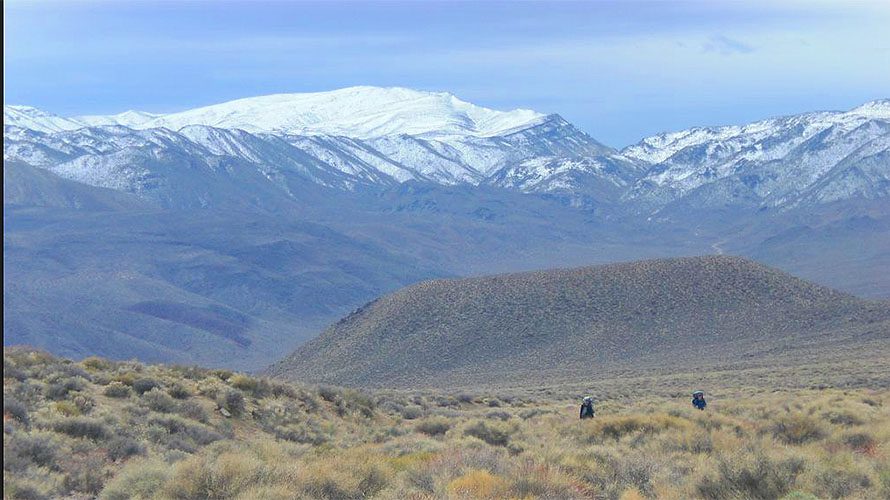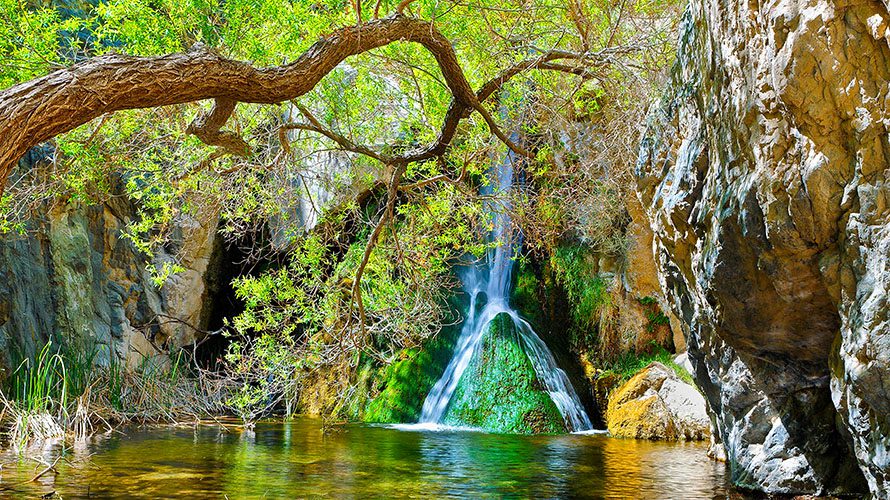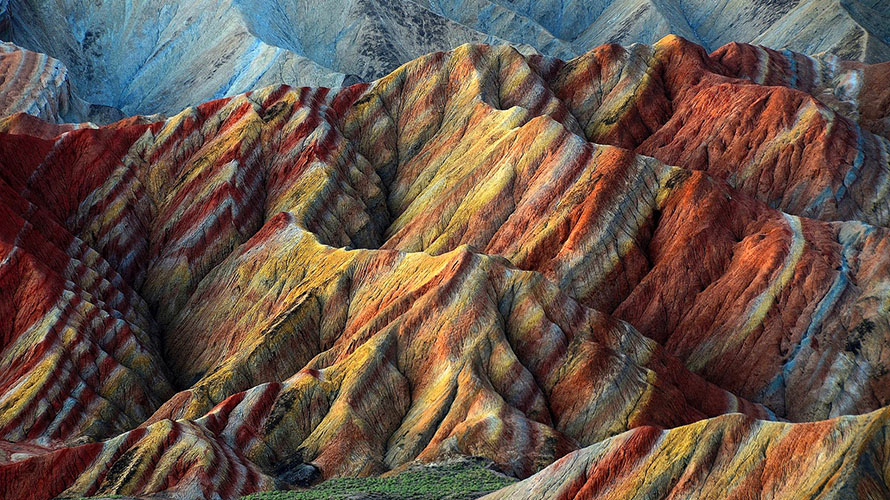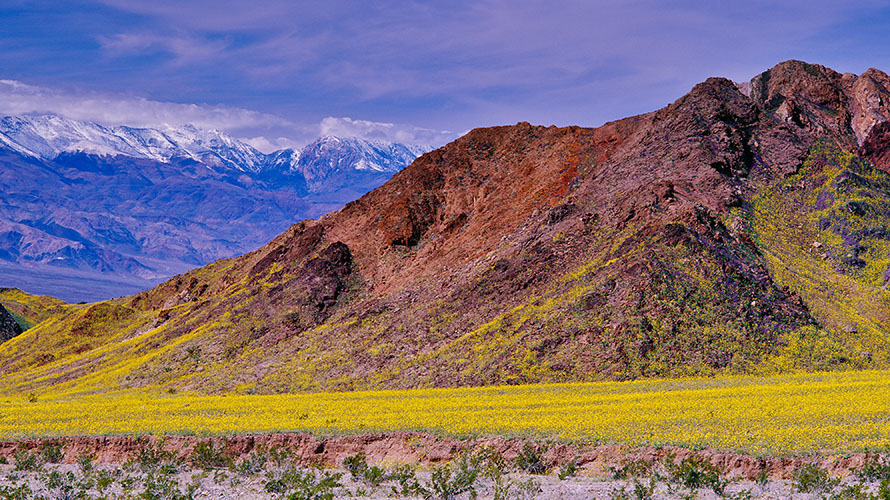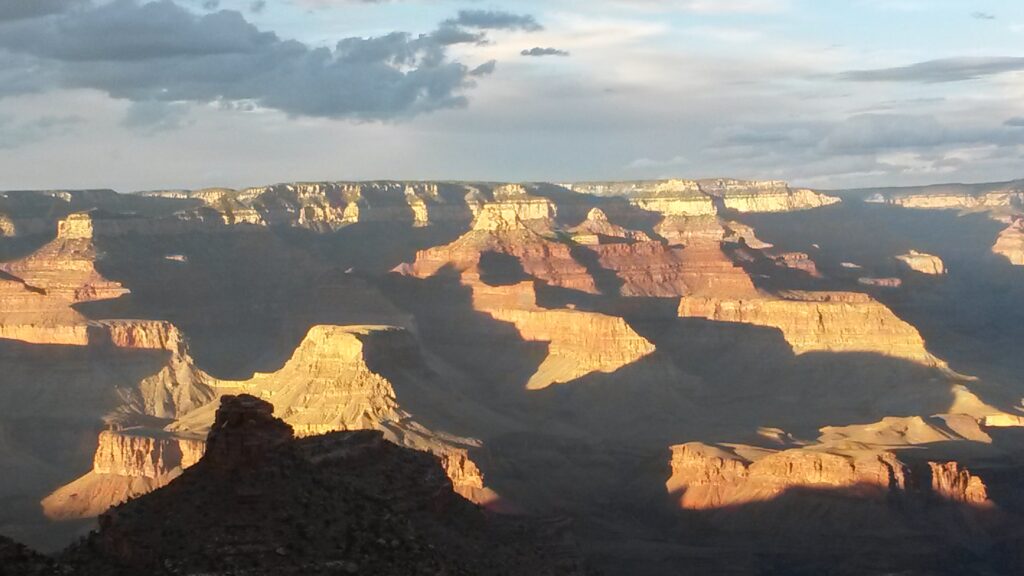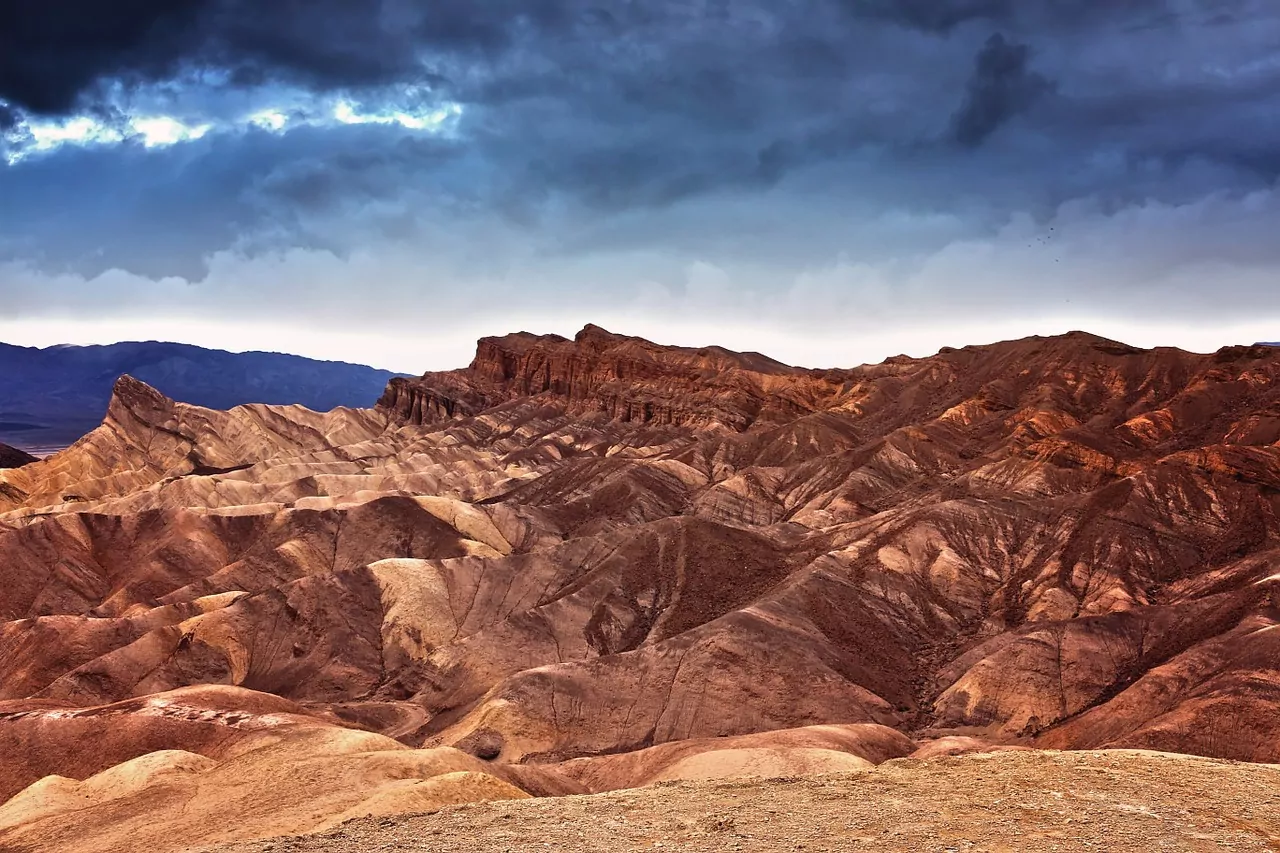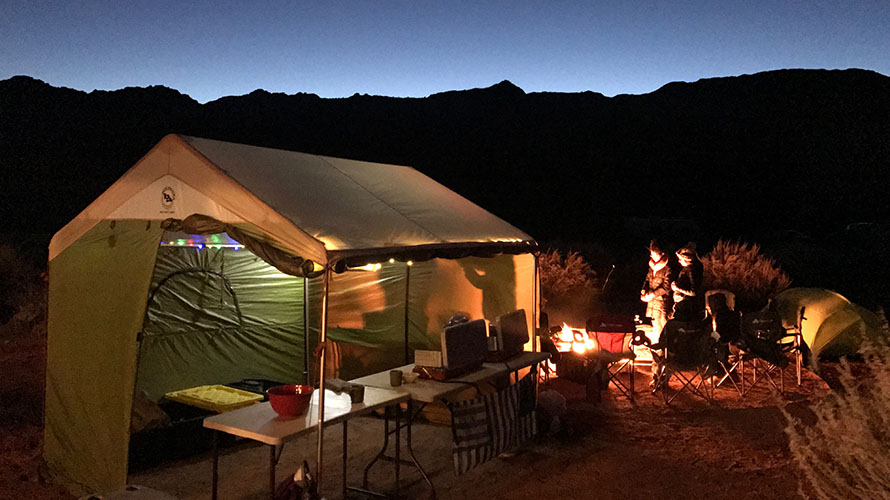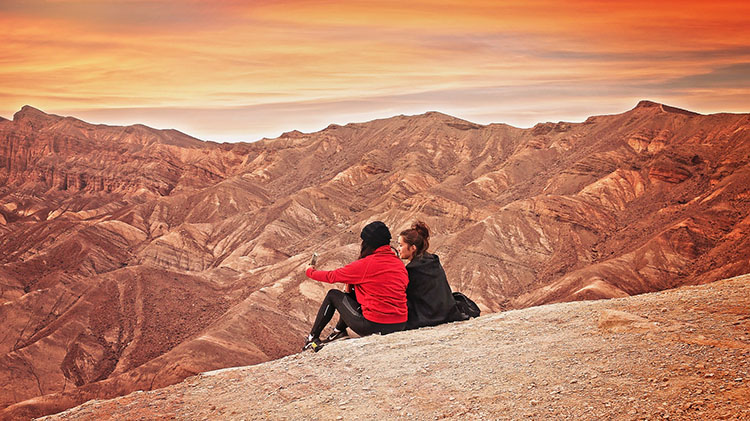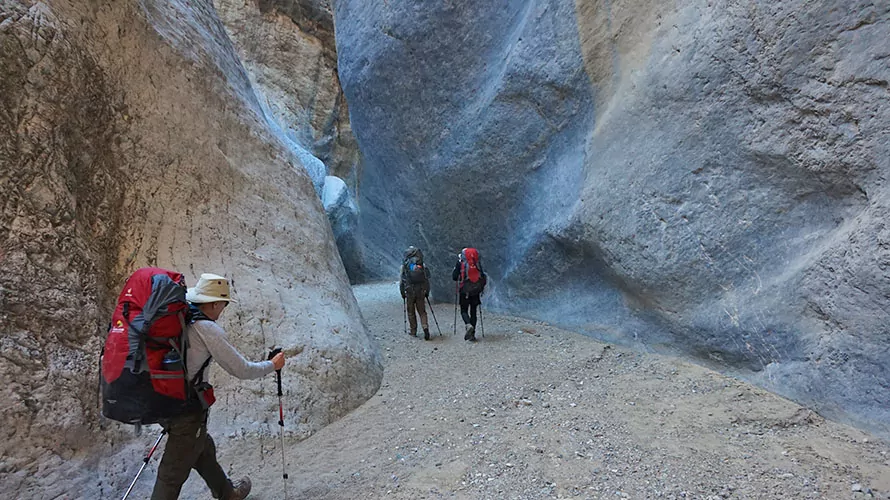 Have Questions?
Have more questions? Send us an email or call us at 800-715-HIKE (4453). We're here 7 days a week from 9:00 to 4:30 Mountain Time to make sure your trip planning goes as smoothly as possible.
Trip Information
For more information about all your options, check out our Death Valley page on the website with the button below! Individual trip pages have detailed itineraries, trip specifics, travel information, and more.