Best Places to See Alaskan Wildlife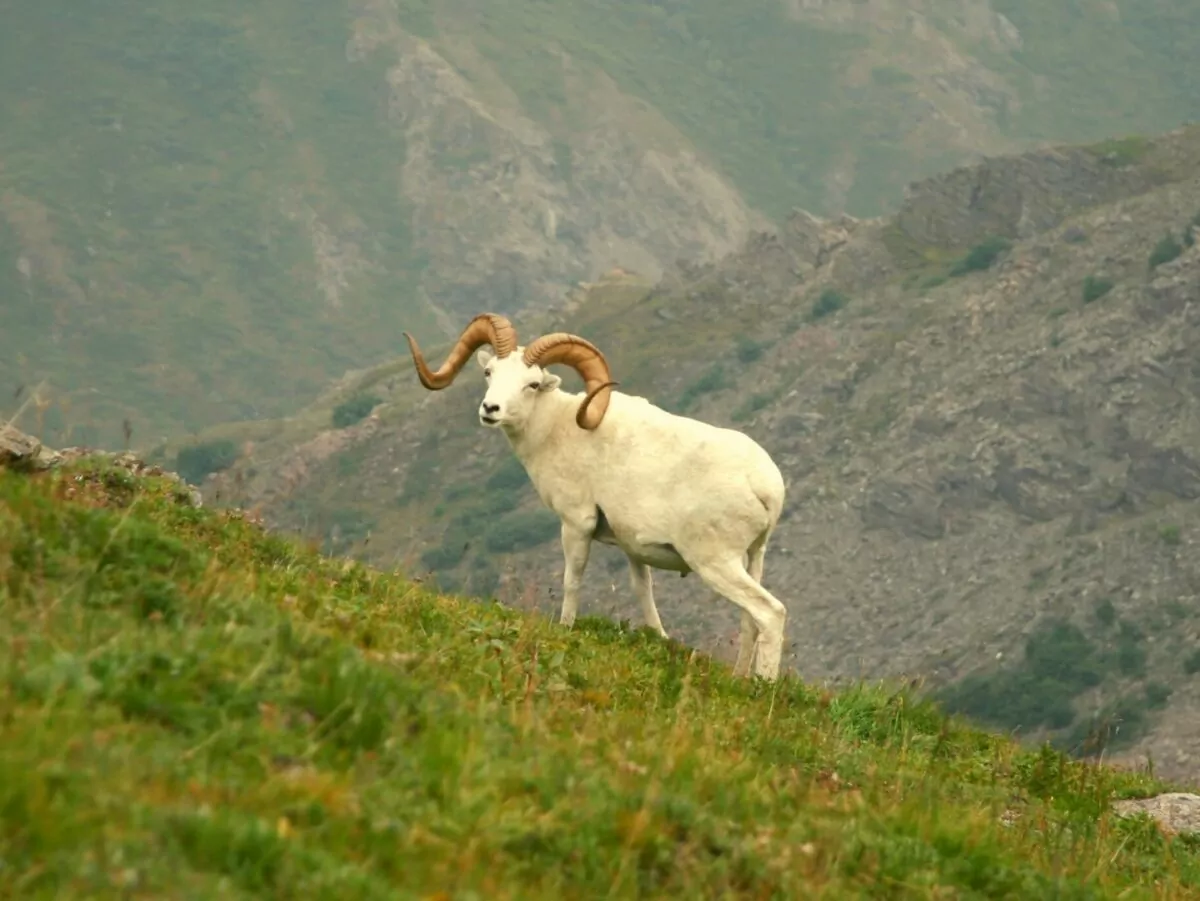 From massive mammals to stunning sea life, Alaska is home to some of America's most iconic animals. The best places to see Alaska wildlife include National Parks and wildlife refuges along the coast, deep in the tundra, and adjacent to towering mountain ranges. Amid all this breathtaking scenery; herds of hoofed animals, pods of whales, and packs of carnivores can be spotted while hiking, driving, boating, and touring the Alaskan wilderness. 
Alaska's "Big 5" wildlife list includes bears, moose, caribou, Dall sheep, and wolves. Sighting any of these animals will be worthwhile and memorable, but there are also plenty of other creatures worth discovering during your visit!
Continue reading to find out the best places and seasons to tour the Big 5 as well as a other notable Alaska wildlife.
Chugach State Park
Odds are you'll be flying into Anchorage, which means Chugach State Park should be the first pitstop on your Alaska journey. Chugach State Park is only a 20 minute drive from downtown Anchorage. On Wildland Trekking's Heart of Alaska Inn-based Tour, the Chugach Range is the first thing on the itinerary before driving toward the tundra.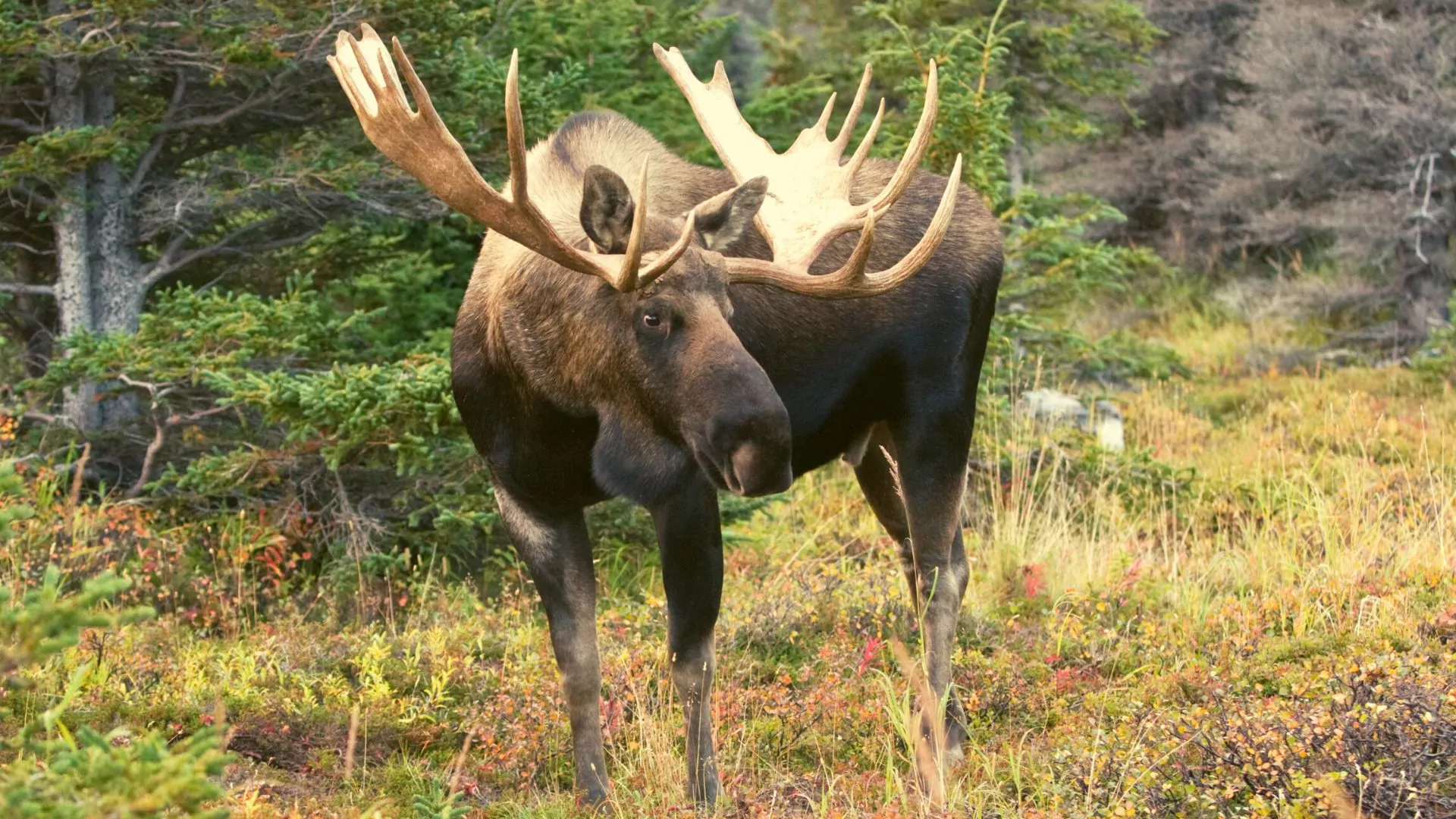 Chugach is the fourth largest State Park in the United States, which means there's plenty of room for ample wildlife. You'll likely see a massive moose – the cherished Alaska state animal. Inside Chugach State Park alone, there is an estimated 1,000 moose. Even as you walk or drive around Anchorage, a moose sighting is commonplace. These towering beasts are the largest species in the deer family and are found all over Alaska. 
Aside from moose, the Chugach Range is home to nearly every Alaska terrestrial mammal. Be on the lookout for brown bears, black bears, wolves, Dall sheep, lynx, fox, mountain goats, and river otters.
Marine animals can also be seen from the coast of Chugach State Park. The park borders Turnagain Arm Bay where adorable beluga whales can be found in the bay from July to August when salmon are near the inlets.
Denali National Park and Preserve
Denali is probably the most famous of Alaska's National Parks – and rightfully so. Throughout the white-capped Alaska Range mountains, rolling floral subalpine meadows, and lush and fragrant boreal forests, you can find a myriad of wildlife.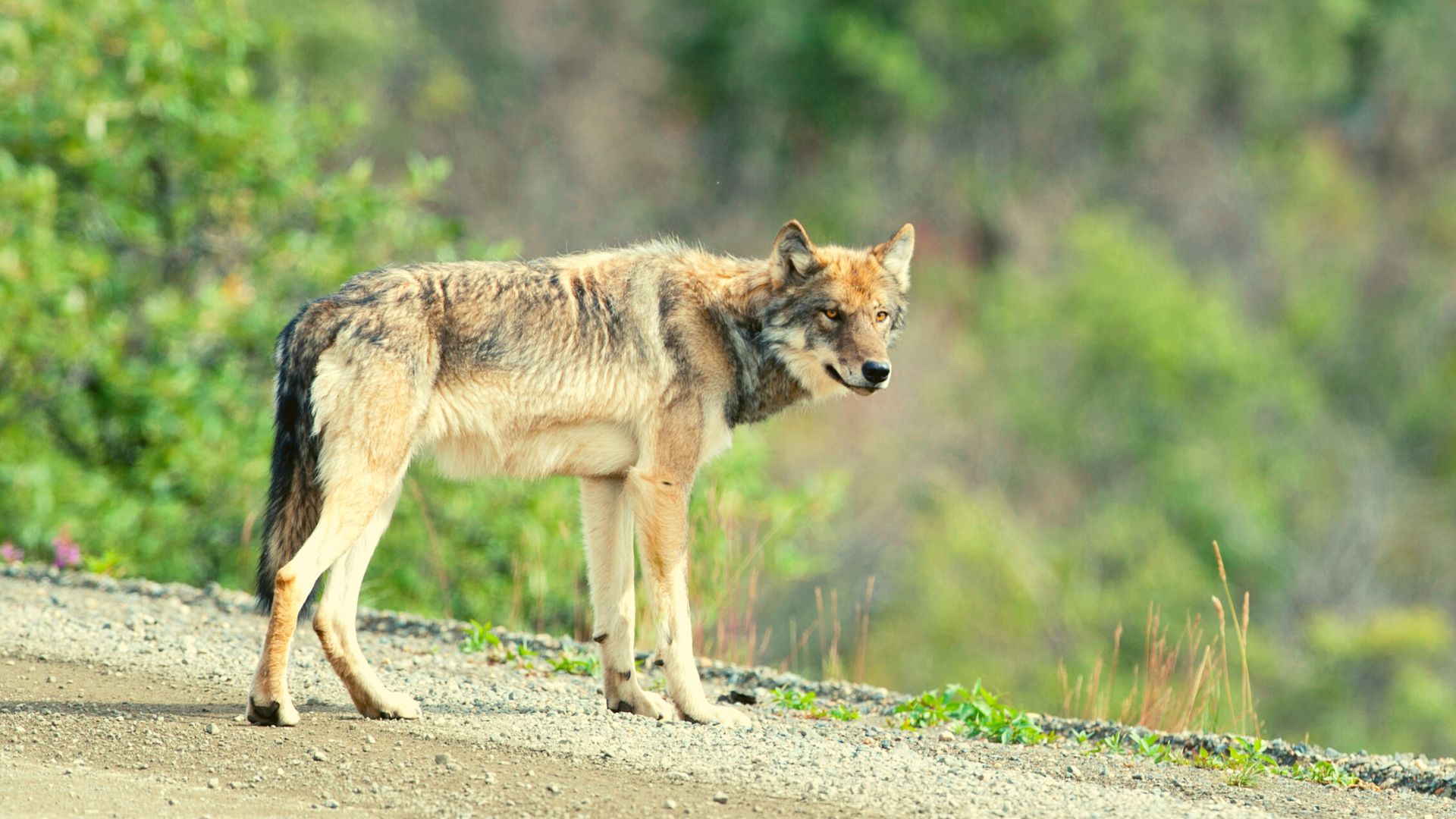 With only one road into the park, no lodging other than campgrounds, and over six million acres of land, it's safe to say Denali is mostly ruled by animals, not humans. The park has documented 39 mammals and 165 birds within Denali. Alaska's Big 5 (moose, bear, caribou, Dall sheep, and wolves) all reside in this diverse landscape.
A handful of salmon species spawn in Denali rivers in the summertime during July and August. Due to the presence of increased fish, this is a great time to see birds and mammals feeding near the rivers. 
Trumpeter swans and sandhill cranes will migrate thousands of miles to Denali each summer to raise chicks before heading south again for winter. Summer is a great time to see these giant and majestic birds. 
Grizzly bears and black bears are spotted in small packs during the summer along rivers where salmon are spawning, in berry bushes in the low tundra, or following the tracks of wolves in hopes of scavenging off a leftover carcass. 
Wolves are one of the most sought after animals in Denali, yet one of the most elusive. Fortunately, Denali National Park is one of the most likely places in the world for travelers to see wolves. As you drive down Denali Park Road, keep your eyes peeled for wolf packs in the distance. Nonetheless, there are only about 100 wolves in the park, so if you see one consider yourself lucky!
Caribou and Dall sheep can guarantee more likely sightings due to their massive numbers. There are estimated to be over 1,700 caribou inside Denali, all of which are part of the Denali Caribou Herd. They live in the park year round, so seasonal visits are not as imperative. 
Dall sheep, the cute furry white sheep with curved horns, are another highlight of Denali. They can be found on the steep slopes of the tundra and alpine where other mammals like marmots and pikas live.
Kenai Fjords National Park
Next, we head south again to the land of turquoise waters, mossy fjords, and protruding glaciers to visit Kenai Fjords National Park. This is one of the last stops on our inn-based trekking journey after touring Chugach and Denali.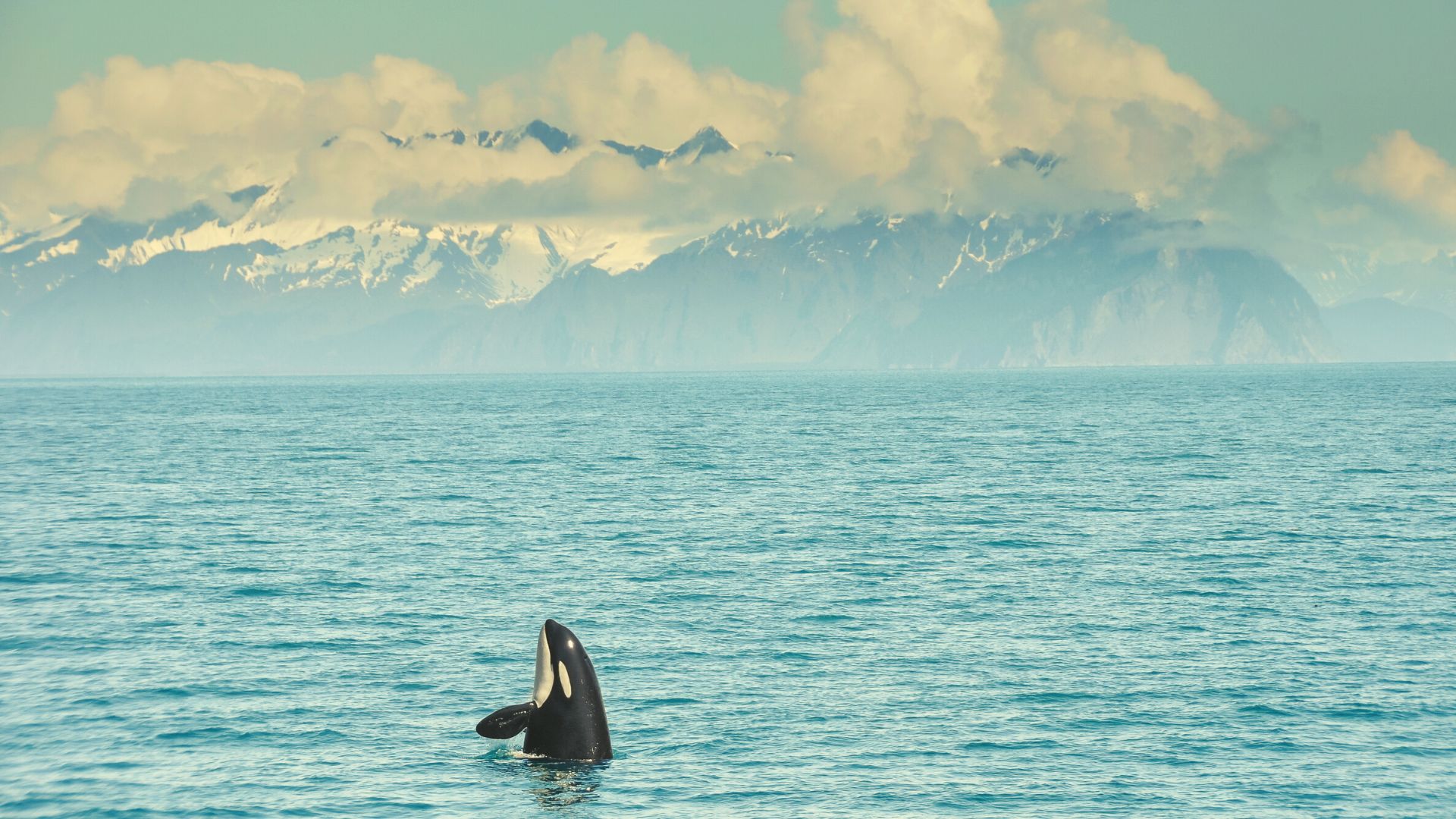 Many mammals such as bears, otters, beaver, coyote, mountain goat, moose, and marten roam in the forests and craggy cliffs of Kenai. But the main reason people visit is to marvel at the marine wildlife.
Sea lions, porpoise, orcas, fin whales, gray whales, humpback whales, minke whales, and sei whales all use the bays and inlets around Kenai's endless fjords as feeding and breeding grounds.
From about May to September, most of these whales can be spotted from the coast of Resurrection Bay with some (such as the orca and gray whale) arriving a little earlier in the summer. 
One of the biggest perks after a day of exploring Kenai, is feasting on a delicious seafood dinner of fresh halibut, salmon, and crab after a long day of hiking. We make sure to include this bonus on Day 5 of our Alaska trip!
Arctic National Wildlife Refuge
Although we don't currently offer a guided trip to Arctic National Wildlife Refuge, we do recommend visiting if you want to see the cherished polar bear. The best time and place to see polar bears in the park is August to October at Barter Island. ANWR is the only Alaska park where you can see all three types of bear (black, brown, and polar).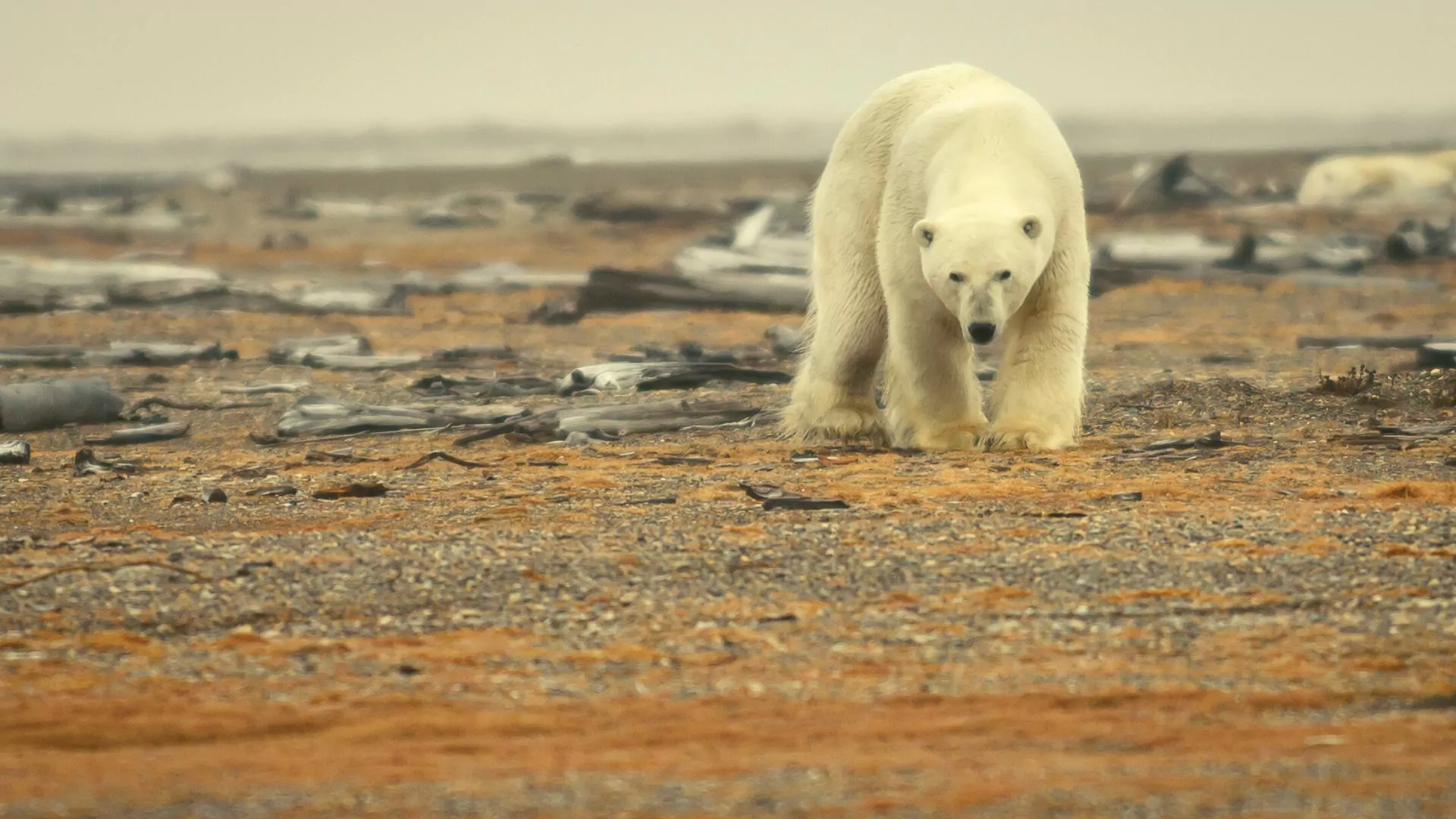 The huge winding rivers, foothills of the Brooks Range, and large coastal plains make a perfect ecosystem for caribou, long-haired musk oxen, Dall sheep, wolves, wolverine, and more. You can also see caribou from the Porcupine caribou herd (over 215,000 individuals) and Central Arctic caribou herd (30,000 individuals). 
For all the wonders ANWR offers, it can be quite the challenge to visit. Although the park has no fees, it also doesn't have any roads, facilities, or trails. Visitors must arrive via seaplane or boat and be completely prepared to face the elements of the beautiful but isolated Arctic Circle.
Kodiak Island
Kodiak Island is another remote area only accessible by seaplane or boat. Part of the island is protected by the Alaska Maritime National Wildlife Refuge to conserve the wildlife.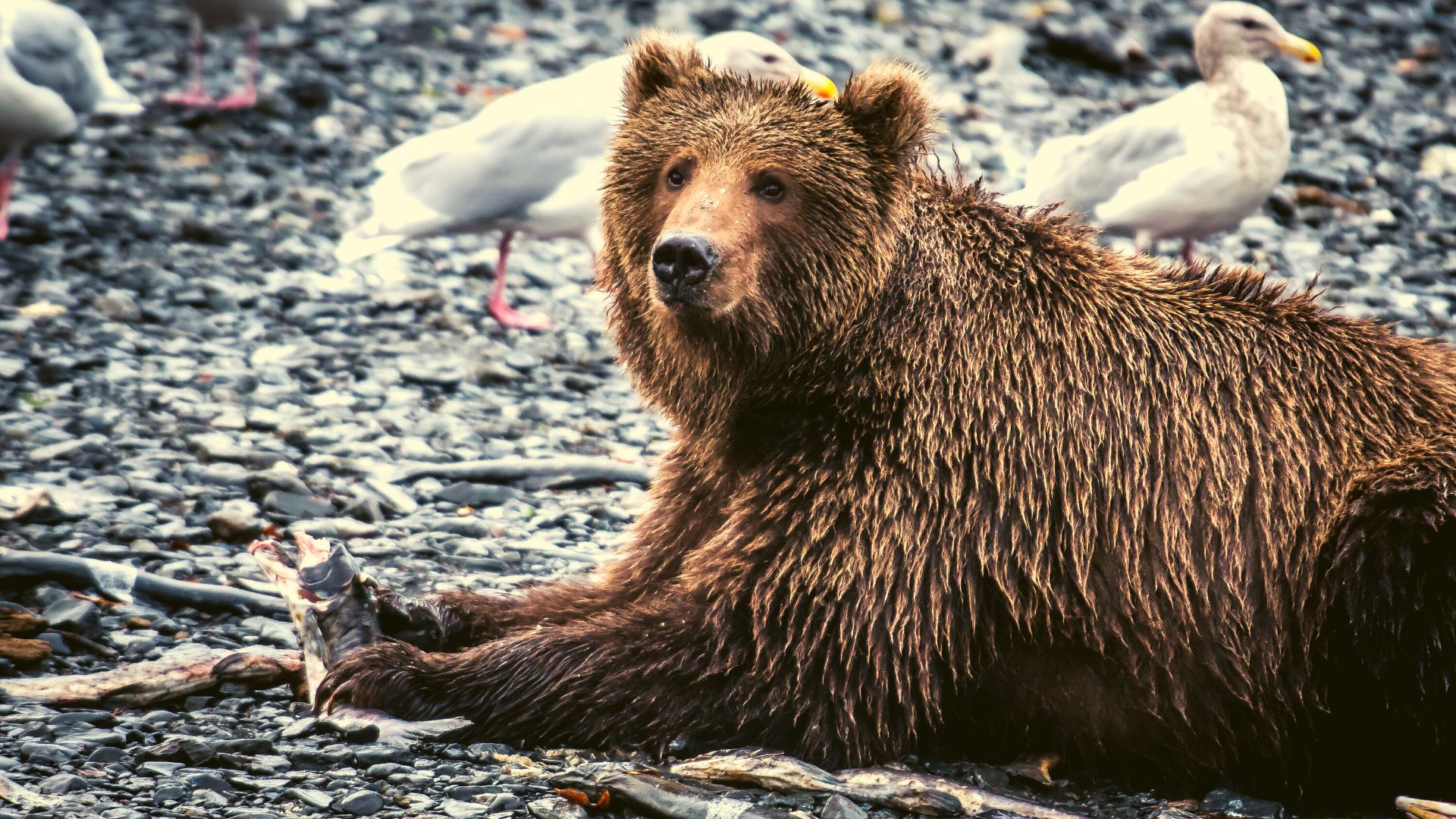 Although Kodiak Island isn't accessible by car, it still has 13,500 inhabitants on the island, so visiting is much easier than Arctic National Wildlife Refuge. 
Kodiak Island is a distinct wildlife spot thanks to its namesake – the Kodiak bear. This unique species of grizzly lived solely on Kodiak Island and a few neighboring islands without interacting with any other bear species for nearly 12,000 years. Thanks to the abundant fish and food on the island, Kodiak bears are the largest bear in the world.
About 3,500 Kodiak bears live on the island, so there's a good chance you'll see one! Since Kodiak bears shy away from humans, the best way to view a Kodiak is by obtaining a bear-viewing permit at one of the viewing sites on the island.
Plan Your Trip to Alaska
Now that you know the best places to see Alaskan wildlife, it's time to plan your trip to The Last Frontier. Whether you want to explore a state park near the city or go to the most remote corners of the United States, every region of Alaska is teeming with wildlife.
No matter where you roam, you're bound to see moose – Alaska's state animal, as well as an assortment of remarkable animals like bald eagles, Dall sheep, bears, and migratory birds. 
Don't know where to get started? Check out our Wildland Trekking seven day trip to Alaska which includes incredible hikes in Denali's tundra, Kenai Fjords' seascape, and Chugach's flourishing forests.