The Best Hiking Books to Inspire Adventures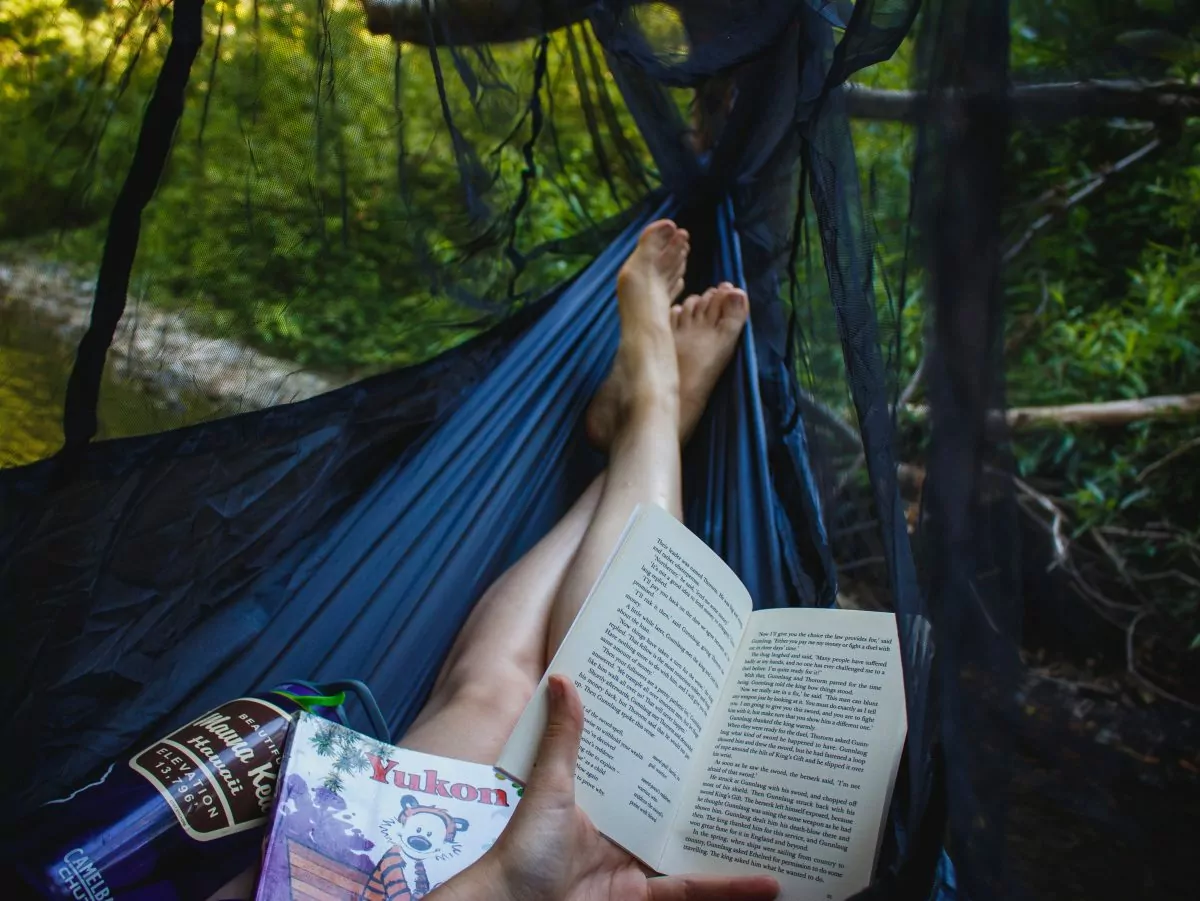 Photo by Katya Austin on Unsplash
Dropping temperatures and falling leaves mean that it's finally cozy season — a time to pack extra layers for the trail and a warm quilt for the tent. But late fall is also when I start to linger inside a little more to escape the colder conditions. As I've spent more time cozied up on the couch, I've found that books are the perfect inspiration to dream up new outdoor adventures, learn more about the natural world, and pass the time while waiting for better hiking conditions.
We've compiled a list of nine of the best hiking books to add to your shelf this fall. While these books span different genres, they all touch on similar themes. Many are about outdoor adventure: tales of persistence, grit, and determination on tough trips in the great outdoors. Others are thought-provoking explorations of our human relationship with nature and how we interact with it. The main theme running through all of these hiking books? Gratitude for the wild places we love to explore.
Explore Your World with Award Winning Guides
1. On Trails: An Exploration, Robert Moor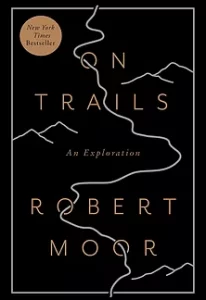 Most hikers are fascinated by trails, but Robert Moor takes this curiosity to a different level. In this book, Moor spends nearly a decade hiking trails across the globe to dig deeper into how they're made and maintained, why humans are drawn to them, and how they connect us to the natural world. It's not so much a hiking memoir as a philosophical dive into trail history, science, technology, and psychology. And just like a meandering hiking trail, this book weaves through so different ideas and questions that it's hard to pin down one over-arching lesson. But the theme is clear: the line between society and wilderness has always been blurry, and trails offer a great way to explore not just nature but our relationship with it.
2. A Walk in the Woods, Bill Bryson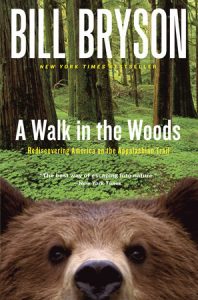 Bryson is a well-known travel writer who decided to attempt a thru-hike of the Appalachian Trail with his friend, despite neither of them having much hiking experience. Bryson's witty humor shines through as the two slowly journey 2,200 miles from Georgia to Maine.
Along the way, they meet odd characters, stop in small rural towns, and detail the natural history of the area. The two are woefully unprepared for their hiking adventure — out of shape and eschewing quality outdoor gear — but their stubbornness keeps them going despite the challenging (and often mundane) sections of the "granddaddy" of all hiking trails.
3. Sand County Almanac, Aldo Leopold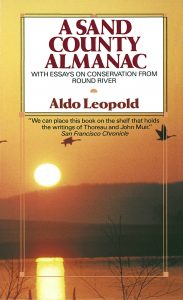 If you love wild places, you can thank Aldo Leopold. He was a man ahead of his time when it came to our relationship with nature, and this book essentially kicked off the modern conservation movement. The almanac has short essays corresponding to every month of the year on his 120-acre Wisconsin farm, and each is filled with beautiful passages and eloquent observations about how interconnected we are to earth's ecosystems. One of my favorite takeaways is how earth's ecosystems interact and function like one huge organism.
Since this book was first published in 1949, it never went out of print, and it's easy to see why. This surprisingly fun read has stayed super relevant despite its age.
4. Walks in the Wild: A Guide Through The Forest, Peter Wohlleben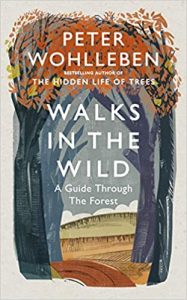 If you've ever wanted to learn more about hiking through forests, this is the book for you. This short book offers a lot of bit-sized tips for making the most of your time in the woods, from how to navigate in the forest to how to spot more wild animals. While some of the short stories may seem like common sense to hikers, Peter Wohlleben's books are always jam-packed with interesting facts and insights that are sure to give you something new to think about.
If you want to learn a little more about the complexity of the forest floor ecosystem or how deer populations impact ticks and the diseases they carry, this is the pocket-sized book for you.
5. Into Thin Air, John Krakauer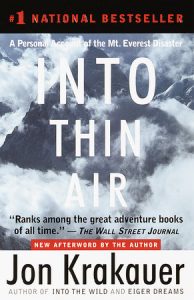 This book is a classic non-fiction story of a Mount Everest summit attempt that went wrong. The story takes place in 1996 when a storm on Mt. Everest stranded hikers at high altitudes. Jon Krakauer, one of the classic adventure journalists, just happened to be along for an expedition. What ensues is a sweaty-palms thriller about just how much can go wrong during big adventures in the wild.
Readers that have a mountaineering background will have no problems following along with some of the technical passages about the ascent, but Krakauer does a great job of immersing you in this fast-paced story no matter your outdoor background.
6. Thru-Hiking Will Break Your Heart, Carrot Quinn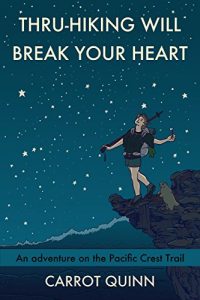 Carrot Quinn began her first thru-hike on the Pacific Crest Trail in 2013. She was searching for community and answers to why she felt disconnected and numb in the city, and along her journey, she connects with strangers and finds belonging despite becoming emotionally and physically drained.
What makes this book great is the realistic, nitty-gritty details that come with spending so much time on the trail: how to deal with aches and pains, changing weather, menstruation, hunger, and so much more. This is an honest, stream-of-conscious account of the highs and lows of being on a backpacking trip for months, filled with hours of mundanities and wonder alike.
7. Braiding Sweetgrass, Robin Wall Kimmerer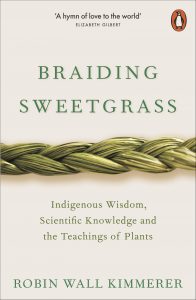 While several of the books on this list are about humans' relationship with nature, Braiding Sweetgrass explores how both indigenous knowledge and natural science demonstrate humans' interdependence with plants, animals, and other species and ecosystem processes that share our earth. Robin Wall Kimmerer is a botanist and a member of the Citizen Potawatomi Nation, and this poetic book shares indigenous traditions and facts about the natural world that will challenge you to live life with a more grateful, wise relationship with your natural surroundings. It's filled with relatable stories about life and deep wisdom about the importance of traditions, gratitude, and understanding. Don't be surprised if you end up rethinking your entire role within the natural world.
8. Leave Only Footprints: My Acadia-to-Zion Journey Through Every National Park, Conor Knighton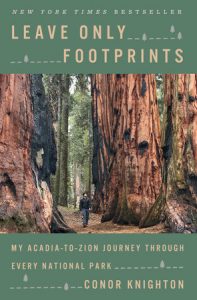 If you're reading this article, you've probably dreamed of making time to visit every national park in the country. In this memoir, Conor Knighton decided to visit them all in a year. As part of his work with CBS Sunday Morning, he filmed segments along the way. Part personal narrative and part travelogue, this book transports readers across the country to visit sprawling mountains, empty deserts, and everywhere in between.
Instead of grouping the national parks by location, Knighton organizes the parks he visits by theme, weaving park history with his own life experiences and outlooks. In the end, you'll have a massive appreciation for these "collective sanctuaries," and you
9. The Sun is a Compass, Caroline Van Hemert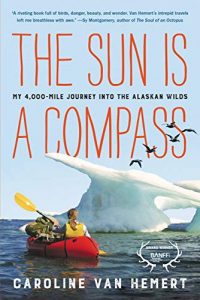 Human-powered adventure travelogues make for some of the best reading. In 2012, Caroline Van Hemert was studying chickadees in her ornithology lab when she felt disillusioned. She yearned to escape her sterile workplace and embark on a journey of self-discovery. On her trip, she also wanted to grow closer with her husband, and reconnect with the wild and natural world. What unravels is a six-month, 4,200-mile journey from the PNW to the Alaskan wilderness via foot, raft, skis, and canoe. What makes this adventure story so readable is Van Hemert's skillful observations of the landscapes and wildlife they encounter, including bears, caribou, migrating birds, and so much more. If you love reading about cold climates, human-powered trips, rugged wilderness, or contemplative adventures, this is the book for you.
Keep the Inspiration Going
These nine best hiking books are sure to last you through the winter as you plan your upcoming hikes. And while you're planning, check out Wildland Trekking's upcoming guided hiking and backpacking trips across the country. From the PNW in The Sun is a Compass to sections of long trails like in Thru-hiking Will Break Your Heart and A Walk in the Woods, our all-inclusive trips in world-class destinations will form unforgettable memories for the experience of a lifetime.