Basecamping vs. Backpacking: What's Right For You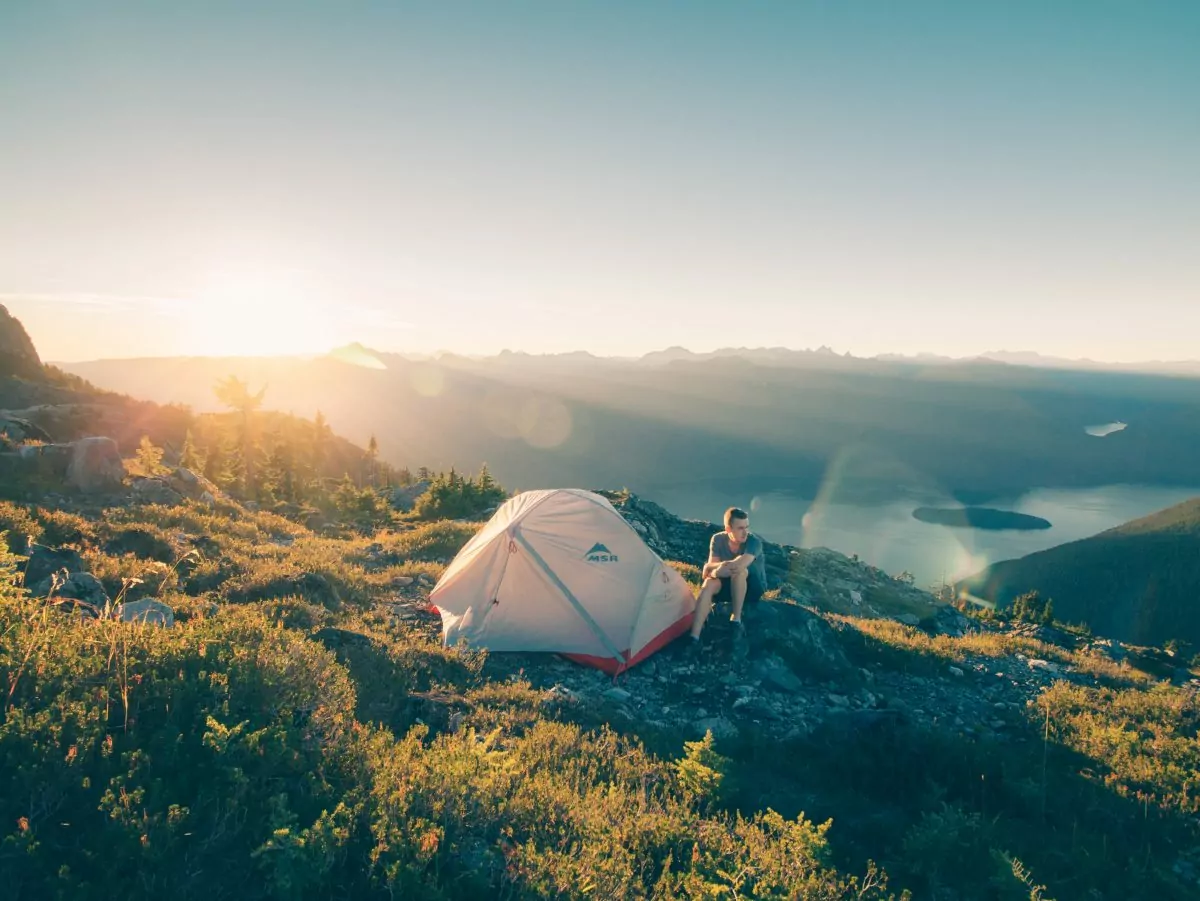 You might like camping, but have you ever thought about which style of camping suits you best. Basecamping vs. backpacking: what are the differences and which would you prefer?
Basecamping: "all-inclusive" day hiking vacations.
Backpacking: beauty and solitude you have to work for.
Both types of trips offered by Wildland are a great way to immerse yourself in the natural world.  Take a look below to decide which trip style is right for you!
Basecamping
You Want Wild Meets Comfort

Basecamping is for those adventurers who are looking for an outdoor experience with all the amenities of home.  On one of our camping tours ("basecamp tours"), you can expect to have access to hot showers every evening and wonderful meals complete with fresh produce daily. You can get the satisfaction of hiking hard during the day and return to the campsite knowing a large comfy sleeping pad awaits you.
You Want to Introduce Your Kids to the Joy of an Outdoor Adventure Trip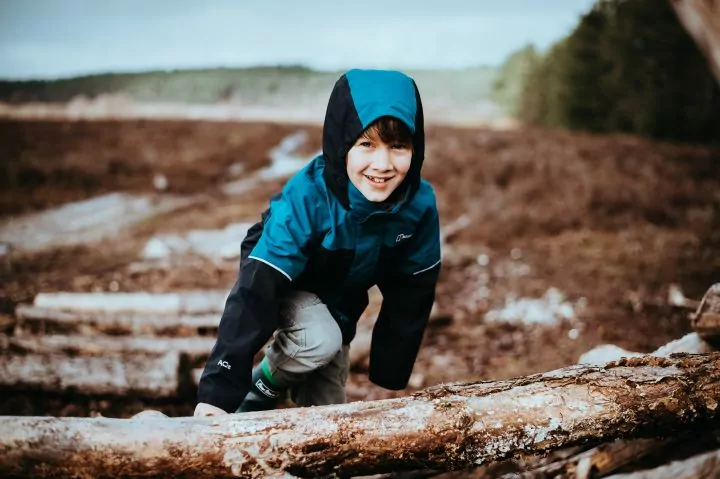 While kids are absolutely able to join in on a backpacking trip, sometimes this can be a hit or miss experience for the child based on many variables. Backpacking tends to be more constrained by non-negotiable factors like weather, water sources, and time.  On a basecamp hiking vacation you go on day hikes within a national park or wilderness area. Each hike is planned and can be further customized to meet a families' needs.
You Want It All Taken Care Of
A basecamp trip could be described as an "all-inclusive" sort of trip.  Everything you may need to think of is taken care of for you by the guides.  Food, local stops for souvenirs, the daily itinerary, bathroom breaks for the kids, hiking gear, equipment set up and take down, all of these things are pre-arranged for you prior to your trip. We even pack a bath towel and shampoo if you end up forgetting your toiletries!  If you want to be in an awe-inspiring place and just focus on appreciating the natural beauty, choose one of our basecamp trips.  One of our favorites is the 5-day Escalante Basecamp tour.
You Have A Larger Group of People in Mind
Due to permitting and regulations in backcountry areas, oftentimes, backpacking trips are confined to a smaller amount of guests.  Therefore, if you want to share an experience with more friends/family (i.e. 6 or more generally) consider a basecamping trip as opposed to backpacking. Because these trips have more access to local amenities, a trip like this can accommodate a variety of needs on the fly.
You are a solo traveler looking to meet new like-minded friends!
Solo travelers rejoice!  If you are someone who enjoys traveling alone but also likes swapping fun stories across a campfire with fellow travelers, this trip type is a solid choice. A basecamping trip by its nature has a built-in communal aspect. We eat our meals together and hike together, which tends to make people close quickly.  So, if you are interested in a sunset hike with a few new friends, a basecamp trip is definitely for you. It is important to note that on these trips, while the social aspect is prominent, you'll always the option to create space for alone time.
Backpacking
You are someone who thrives on a physical challenge
Backpacking is hard, hard work.  It will be challenging to your mind and your body for three to seven long days, depending on your trip.  You are on your feet most of the day, taking in the sights around you, with a 35-50lb pack on you at all times.  You will not be able to shower on a trip like this, but you will get in touch with your inner wild child side.  A trip like this is not for the faint of heart, but it is worth every ounce of effort.  If you do a backpacking trip, you should expect to come away from it with a new self-confidence that comes from doing hard things.
You are craving solitude and a true digital detox
Oftentimes you will not see anyone besides your guide and fellow trip goers for three to four days. Even with the pervasiveness of cellphone towers, many of the backcountry areas we operate does not have cell reception. You can unplug, knowing that your responsible guide carries a satellite phone in case of emergencies. Relish in the fact that the only notification you will get is from the birds or squirrels.
You want to learn a new skill as part of your vacation
Backpacking is not something many of us do regularly.  On a backpacking hiking vacation, you must be able to pack and unpack all of your worldly possessions daily.  While it may not seem too hard, imagine putting everything into a 90-liter space! If you are ready to have a spiked learning curve for a few days, consider backpacking with us. Your guide will show you the tips and tricks to make everything – sleeping bag, sleeping mat, a tent, clothing, food, and water – all fit on your back. The satisfaction that comes from doing something this challenging will get you hooked for life as a backpacker.
you value simplicity in meals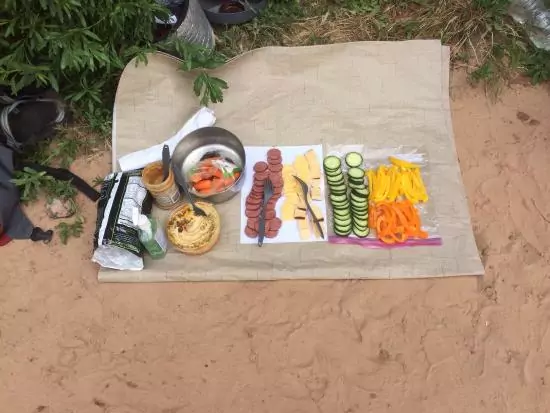 Any meal you eat on a Wildland trip is going to be amazing, guaranteed. However, due to the fact that we must carry all the group's food for the whole trip in our packs, this puts some limits on menu options.  You can expect some fresh produce on the front and back end of a backpacking trip. During the middle of the trip, most meals are dried goods that are rehydrated and cooked by your guide. So, think along the lines of hearty stews, pancakes and sausage, soups, and pastas.
You prefer a smaller group setting.
Our backpacking trips tend to have a smaller number of people, whether your group is comprised of a few couples or five solo hikers. On a backpacking trip, we hike long hours in the backcountry. As long as you keep your guide in sight, you can be as introverted as you need. Downtime happens more frequently on a backpacking trip once the next camp is all set up. So, if you are craving a hard day's hike in exchange for time to read your book by the creek, consider a backpacking trip.
So Which trip is for you?
Choosing a trip style can be a big move. However, regardless of the trip style, you can expect a high standard of excellence and safety that is unparalleled in the industry. On each and every hike, our guides deliver interpretative knowledge of the area's flora and fauna. They also cook up great food at the end of the day and provide you with every hiking tip in the book. Whether you choose a base-camping or backpacking, you will receive a memorable hiking vacation!