All About Joshua Tree National Park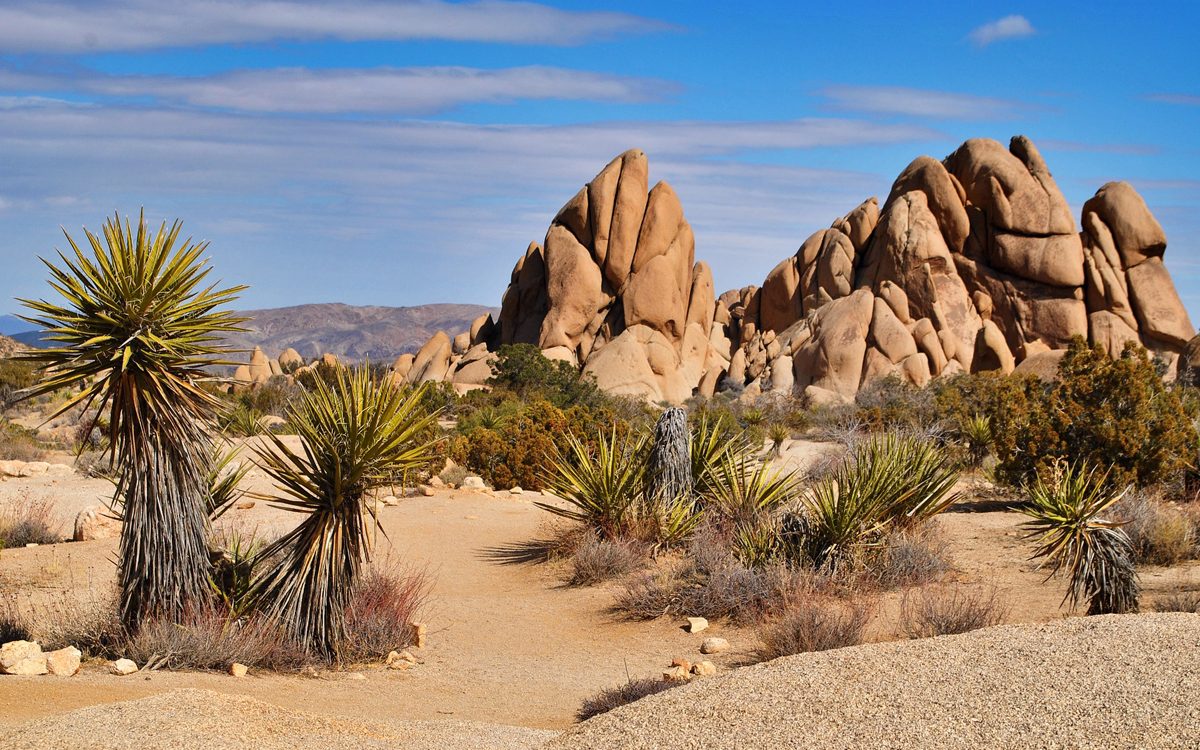 There's just something whimsical and comforting about Joshua Tree National Park. Perhaps its the landscape itself: mountains of stacked rocks make you feel as though you are traversing the sand box of some great Titan who playfully piled them atop one another. Maybe it's the outlandish-looking trees which give the park its name. Their Seussical nature make you feel like Horton discovering the Whos. Perhaps it's the surreal sunsets – the sky cut in half by pink and purple as a Cheshire Cat moon hangs, grinning, over the mountain horizon. Whatever otherworldly feature grabs you, this may just be your new favorite place. So, let's take a look at top must-see sites and what makes Joshua Tree one of the country's greatest desert destinations.
Quick Facts:
Size: 800,000 Acres
Wilderness: 85% of the Park
Human History: 5000+ years
Visitors: 3 Million per year
Designated a  National Park: 1936 (National Monument), 1994 (National Park)
Geography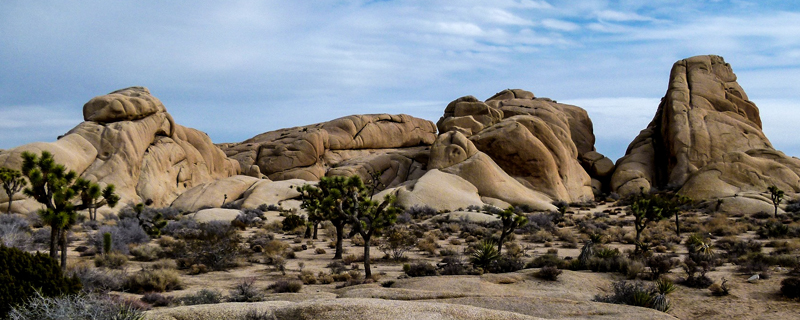 Joshua Tree's geographical features are what make it such a unique and interesting park. Rock wonderlands, varied desert flora and rare oases make any visit here a ramble through a desert dreamland.
Learn more about the following features of Joshua Tree:
Cholla Cactus Garden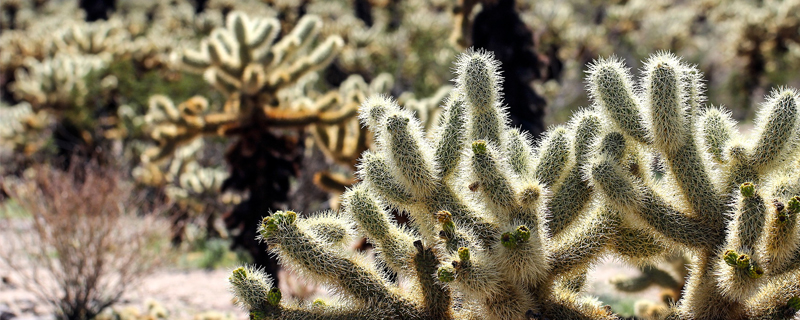 A short, flat nature trail south of the Park's north entrance leads you through a 10-acre stand of Teddy Bear Cholla Cacti. Though this desert resident has a cuddly name, you'll want to be sure to stay on trail – brushing up against one of these guys would be a less than pleasant experience. Also known as "Jumping Cholla" this species of cactus generally does not produce a viable seed. It proliferates by readily detaching spiny branches, knocked off by wind, wild animals or unsuspecting tourists. The detached branch will then root itself in the soil and grow into a new plant.
This large stand, a rarity in the park, is located in Pinto Basin – a congregation of alluvial fans that stretch into the mountain-studded horizon.
Explore Your World. Award Winning Hiking Guides
Wonderland of Rocks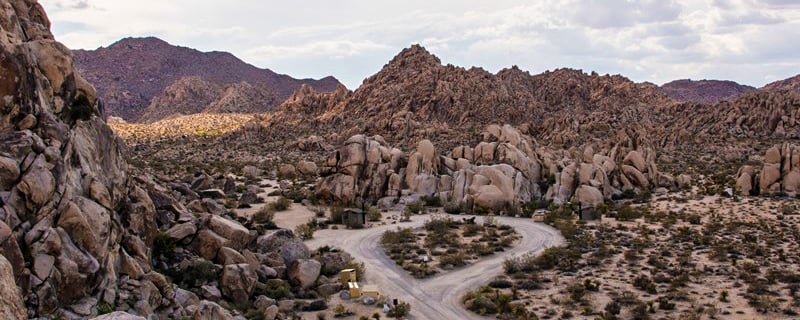 The aptly named Wonderland of Rocks showcases the iconic rock formations typical of Joshua Tree National Park. Made up of what is known as Monzogranite, these rocks were formed by pockets of magma which cooled underground. As these columns of magma cooled into stone, they cracked and fissured as a result of the cooling process and the seepage of water. Over time the soil which covered them eroded away, leaving mountains of what look like intricately-piled rocks.
The Boy Scout Trail is a great way to access this rocky playground. The 8-mile thru hike traverses the western flank of this unique stretch of rocks. You can also visit some remnants of the Park's more recent human past at Wonderland Ranch. Sometimes called the Ohlsen house, this site is comprised of the photogenic remains of a ranch house located near the Wall Street Mill trail.
Fan Palm Oases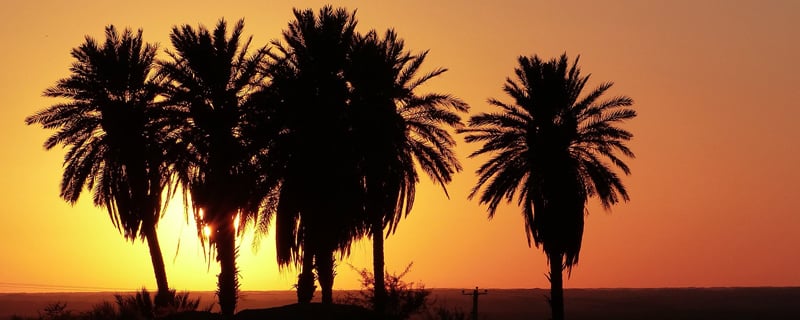 Perhaps the most iconic (and rarest) of desert delights is the Oasis. For those unfamiliar with the desert, I think the default scene that comes to mind is a stand of palm trees surrounded by a barren landscape of sandy hills. In reality, oases are a fairly uncommon occurrence. In fact, only 158 fan palm oases exist in all of North America – its desert region consisting of approximately 730,000 square miles.
Oases are the result of ground water coming close to the surface and fertilizing an area in an otherwise arid landscape. These can be small pools or support whole cultivated cities. In the case of Joshua Tree, the oases are places where fan palms have naturally sprouted as a result of water fertilizing the area. One exception is the Oasis of Mara, a place where the Serrano Indians were instructed by a medicine man to plant a palm tree for every boy that was born there. The Serrano subsequently planted 29 palms at this location.
The Lost Palms Oasis is a less-trafficked example of this desert marvel. The 7.2 mile out and back hike begins a Cottonwood Spring, in the southern part of the park.
Joshua Tree Forests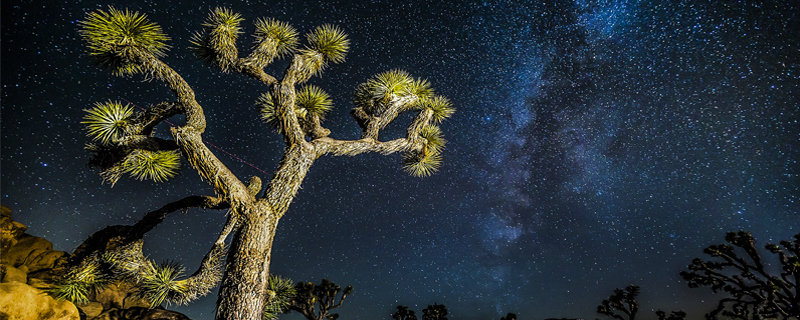 This iconic namesake of the park is not technically a tree. The cartoonish character, wielding its frond-studded arms haphazardly into the sky is actually a Yucca and a member of the Agave family. It has historically been used by native communities who wove its leaves into baskets and sandals and incorporated its flowers and seeds into their diet.
More than just lending its name to the park (and the greatest U2 album ever produced), the Joshua Tree is a wonder to behold. Large stands – or forests – of these quirky creatures exist throughout the park and lend to its somewhat surreal feel. Found mostly in the Mojave Desert, Joshua Trees sprout flowers in the spring which are then pollinated by Yucca moths. The resulting seeds are spread by wind and wild animals and the plant propagates.
Since it is not actually a tree, it does not develop trunk rings and is therefore somewhat difficult to date. Height and growth rates are used to approximate age, and it is believed that on average a Joshua Tree will live about 150 years. Some live much longer, as is the case of a Joshua Tree in California scientists believe to be over 1000 years old!
Hike Joshua Tree National Park with a Guide
Guided Joshua Tree backpacking trips are available, and are a stress-free, exciting way to do this trip. The tour company handles permits, gear, transportation, meals, and provides a professional guide so you can focus 100% on enjoying your adventure. Read more…
Human History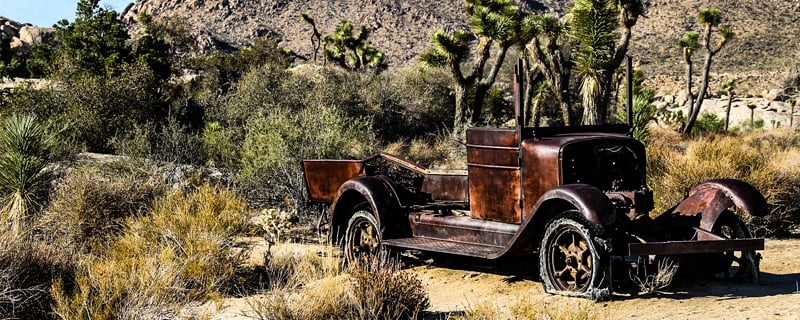 Humans have occupied the Mojave Desert for ages unknown. There is currently debate as to just how far back human history reaches in North American. For much of American history it was believed – nearly set in stoned – that no humans occupied this land prior to about 10,000 years ago. That changed in the early decades of the 20th century when a site was discovered in New Mexico containing distinct projectile points that have since been dated to 13,000 years ago. These artifacts (and similar finds in various other locales) were attributed to what became known as the "Clovis" people. The Clovis became the new standard for what represented the first peoples in America. They were the new rule. In a 2013 article, Smithsonian Magazine named them "America's First Culture".
The Clovis people and that 13,000 year date still stand today as the most accepted standard – however an abundance of recent evidence being dated is pushing that number back to at LEAST the 15,000 year mark (these finds and the people attributed with having left them are known simply as "Pre-Clovis"). One such "Pre-Clovis" site exists about an hour Northwest of Joshua Tree National Park at what is known as the Calico Early Man site.
The site (which is managed and now closed to the public by the BLM) is controversial. Louis Leakey, the veritable godfather of modern anthropology, conducted excavations at the site in the 1950s and was convinced of human activity at the location that dated back to the 100,000 year range. This claim has been vehemently dismissed and debate still rages as to the credibility of the site.  However, it is generally accepted that there was human occupation of the region as far back as 15,000 years.
Accepted and verified evidence points to the first human occupants of Joshua Tree arriving in the area 5000-8000 years ago. Known as the Pinto Culture, many of their projectile points and cutting and scraping tools were first found in the 1930s in Pinto Basin. At the end of the last ice age, the area would have been covered with lakes and lush grasslands – ideal habitat for large prey such as mammoth and mastodon.
As the environment changed, so did the lifestyle of Joshua Tree's first inhabitants and groups migrated in and out of the park. Beginning in the mid-1800s Eastern American settlers looking for gold, land and a better way of life began to trickle into the area. Various sites throughout the park preserve relics of the past and venturing to them can feel like walking through history. Please have respect for any site you might visit and leave any artifacts you may find for future visitors to enjoy.
Keys Ranch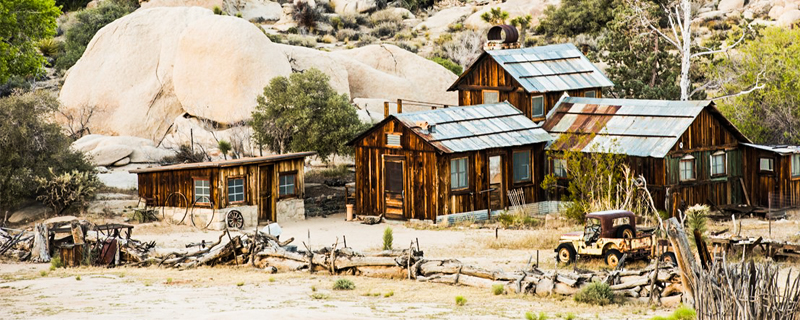 Keys Ranch, a National Historic Register List site, preserves the home of William and Frances Keys. Bill Keys ran the Desert Queen mine in the early 1900s. Upon its closing in 1917, he homesteaded what he named the "Desert Queen Ranch". He and his wife raised their family of five children and thrived in this remote region for over sixty years.
Bill had several mining claims in the area and also built a stamp mill. The mill operated and was used by other area miners to crush ore. The Keys also built a schoolhouse, workshop and a store on their property. Today the remains of their industrious accomplishments can be viewed by taking a ranger-led walk to the site. Learn the details of its intricate history and tour the grounds of this well preserved piece of pioneering history.
Serrano, Cahuilla and Chemehuevi
Long after the Pinto Culture had moved on from the area, many native groups were still calling this area home. The most recent of these groups have been in the region for about 400 years. Sites like the Oasis of Mara demonstrate the Native Americans' ability to cultivate the land. As a result of this ability to work with what the land provided, 121 various types of plants were used as food, medicine or  materials for making various tools and objects. These groups saw Joshua Tree's desert landscape as a place of abundance.
Despite the trials and tragedies that accompanied clashes between these groups and the arriving European-Americans, the Serrano, Cahuilla, and  Chemehuevi people remain in the region today, scattered in various places outside the park boundaries.
Since the early 1930s, ancient artifacts and archeological sites have been discovered within the park. The park's museum collection houses more than 230, 000 artifacts including rare basket remains, ceramics and stone tools. The collection and research library are open to the public and to researchers by appointment only.
Lost Horse Mine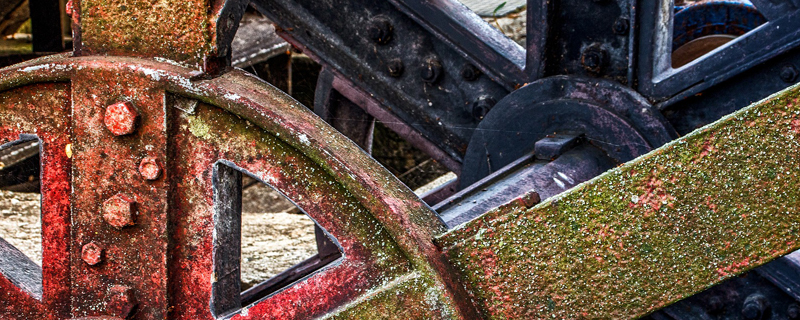 The Lost Horse Mine operated between 1894 and 1931. In that time it produced about $5 million dollars worth of gold – unlike the bulk of the other 300 mines in the area which were essentially duds. Named by its owner Johnny Lang, who, legend says, lost his horse in the area to cattle rustlers, the mine included a stamp mill to process the gold ore.
The Lost Horse Mill is well preserved and the hike to it is easily accessed from Keys View Road. The 4-mile roundtrip hike follows an old road built by J.D. Ryan who bought out Johnny Lang's partners and used the route to haul ore and supplies.
Hike Joshua Tree National Park with a Guide
Guided Joshue Tree backpacking trips are available, and are a stress-free, exciting way to do this trip. The tour company handles permits, gear, transportation, meals, and provides a professional guide so you can focus 100% on enjoying your adventure. Read more…
Adventure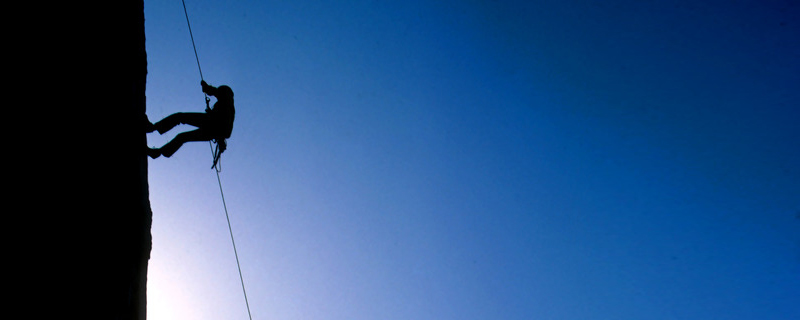 Perhaps best known for its recreational opportunities, Joshua Tree is an adventurers paradise. On any given visit, you will witness a multitude of people testing themselves against the ruggedness of this desert landscape. Often quite accessible, there is adventure for every level of ability and every interest.
Hiking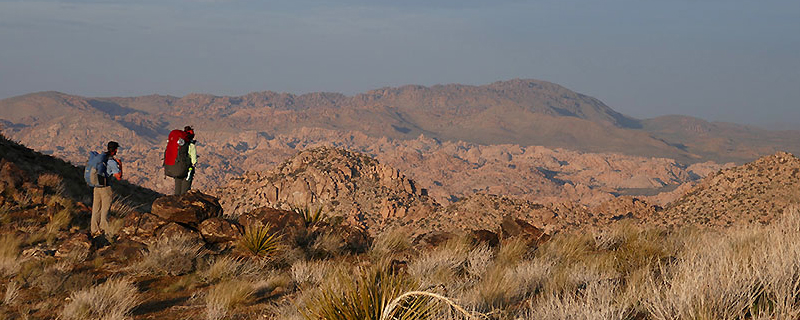 With an abundance of trails ranging from short, boardwalk strolls to tough scrambles up and over faint to non-existent cross country trails, Joshua Tree National Park has a hiking route to hit anyone's desires.
Joshua Tree's inviting landscape draws you into it and if you are remotely adventurous, you can't help but want to scramble on its rocks and trek across its mountains and ravines. But don't let the whimsical cast of characters making up the inviting landscape make you underestimate what desert travel entails. There is virtually no water in the park. The few sites that do have water are used by wildlife and the park asks that visitors not use any of the few water sources existing.
This means that any kind of overnight travel requires careful planning in terms of water use and consumption. Carry a minimum of a gallon per day. You may cache water for yourself ahead of time at various spots along your route, but be sure to label and date it.
There are some fantastic cross country backpacking routes that showcase the best that Joshua Tree has to offer, with names like Bigfoot Trail and Maze Loop. Be aware, however, that many of these will have you trekking through washes. Natural channels through the park's topography, their sandy bottoms soak up just about every ounce of your hardworking kinetic energy. If you are a hiker that likes to keep a strong cadence and make many daily miles, be sure to allow for these routes to potentially take some time off your pace.
It is also important to research your route. As mentioned, many of these trails run off in indiscernible directions. When a trail become faint, or disappears completely, you will need to have some solid navigation skills and the ability to read a map.
If you educate yourself and take all necessary precautions, a night in the backcountry of Joshua Tree National Park can be a profound experience.
Rock Climbing
Depending on the circles you move in, the only thing you've ever heard about Joshua Tree is that it is a climbing Mecca – which it is. Blessed with an abundance of granite, excellent for hand holds and protective gear, Joshua Tree has incredible climbing for all levels.
Unlike many places where half the day is spent on the approach (actually getting to the rock you intend to climb), some of Joshua Tree's most popular climbs are literally drive-up. Because of the various shapes, sizes and heights of rock formations in the park, it is also a fantastic place to learn how to climb. There are many climbing guides who, on any given day, will be teaching some new fanatic the proper technique to climb Joshua Tree's granite faces.
Astro Dome in the Wonderland of Rocks is a popular climbing route and is accessed via a hiking trail past the Wonderland Ranch. There are really an infinite number of bouldering opportunities and you will often see climbers working out mini routes up 12 foot rocks adjacent to their campsite.
As with hiking, be aware of the desert surroundings and be sure to carry enough water and food to sustain you in the moisture-wicking environment.
Horseback Riding
If your idea of a true western adventure is donning a hat and some chaps and saddling up your favorite pony you are in luck: Joshua Tree has plenty of equestrian-friendly trails to ride your four-legged conveyance across the stunning landscape.
The California Hiking and Riding trail is a 35 mile route that traverses various regions of the park. Traveling from Black Rock Canyon to the North Entrance of the park, this route will take you through Covington Flats – where some of the oldest and largest Joshua Trees can be found.
When the day gets long in the saddle, camp out under the band of the milky way gleaming across the sky. Just be sure you've brought enough water for yourself and your faithful companion.
Hike Joshua Tree National Park with a Guide
Guided Joshua Tree backpacking trips are available, and are a stress-free, exciting way to do this trip. The tour company handles permits, gear, transportation, meals, and provides a professional guide so you can focus 100% on enjoying your adventure. Read more…
Wildland Trekking Hiking Adventures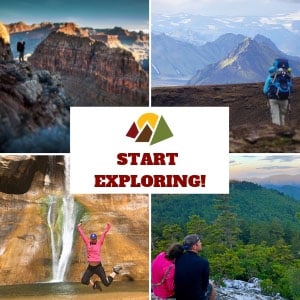 As the world's premier hiking and trekking company, Wildland believes in connecting people to fantastic environments in amazing ways. Joshua Tree National Park offers an array of incredible hiking and trekking experiences. Wildland Trekking provides 4 different multi-day hiking and backpacking adventures in the Park. Read more about our Joshua Tree trips.
To learn more about our guided backpacking trips and all of our award-winning hiking vacations, please visit our website or connect with one of our Adventure Consultants: 800-715-HIKE