Sea To Summit Ascent 15 Down Sleeping Bag Reivew
Wildland Trekking guide, Samantha Cooke, shares her experience after testing the Sea To Summit Ascent 15 Sleeping Bag during winter camping in Death Valley and Joshua Tree.
Hello Blog Readers! My name is Samantha Cooke, and I'm a professional backpacking guide and llama-wrangler. I've been guiding with The Wildland Trekking Company since 2017, and I'm fortunate to guide year-round between Utah, California, Arizona, and Colorado, leading backpacking, llama supported, inn-based tours, and day hikes. As you can imagine, a necessity to my lifestyle is equipment that functions in all types of seasons and weather. So today, I will be highlighting one of the most versatile sleeping bags on the market! The Sea to Summit Ascent Down Sleeping Bag.
I had the opportunity to put the Ascent 15 Sleeping Bag to the test during winter camping adventures in Death Valley and Joshua Tree. During my December and early January testing, the nighttime temperatures could easily dip into the 30s Fahrenheit, and a warm and reliable sleeping bag was key to a successful trip. So let's look at how this sleeping bag performed in this Ascent 15 Review.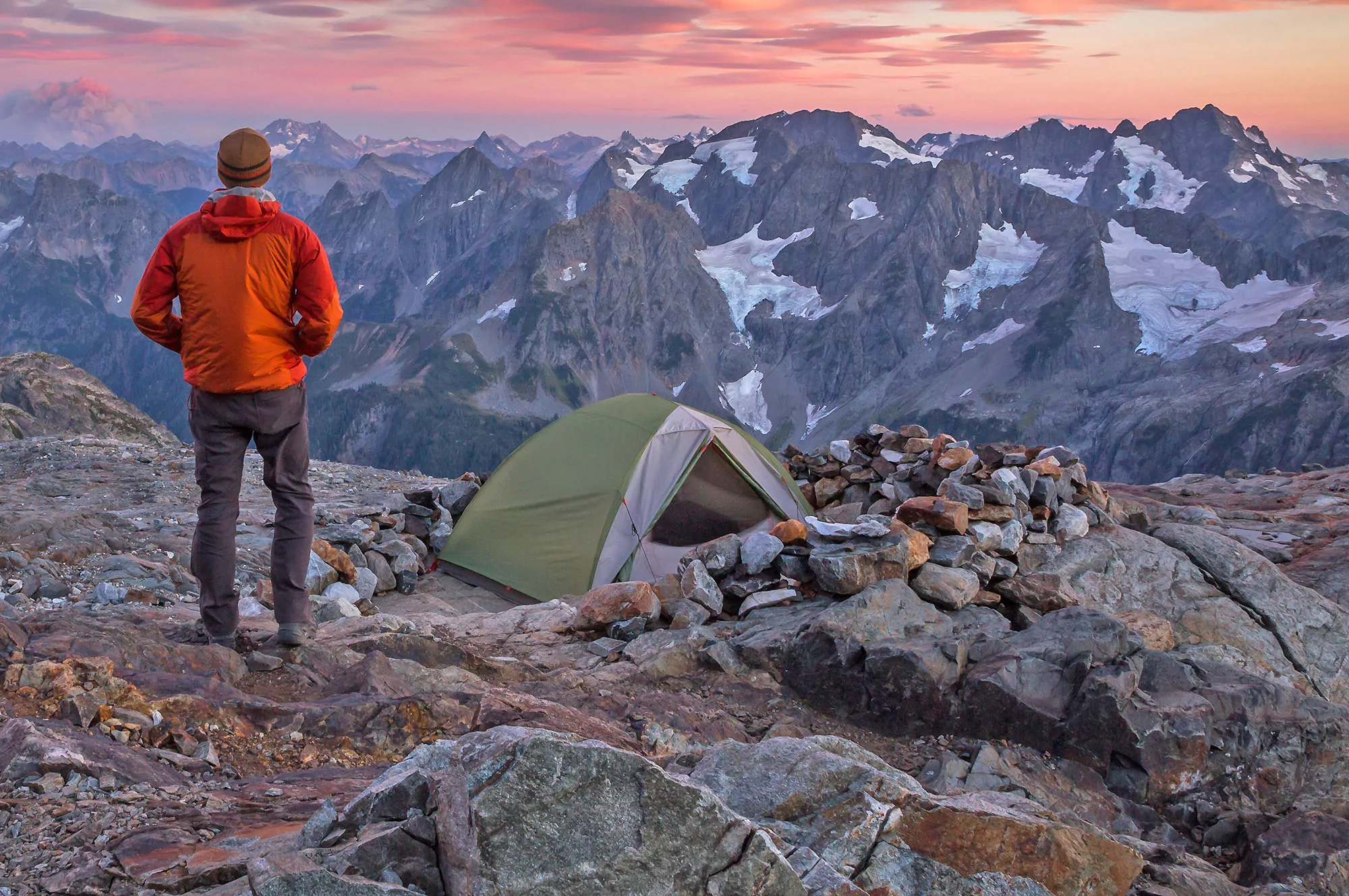 Ascent Down Sleeping Bag Specifications
The Sea To Summit Ascent down sleeping bag comes in three different bag series ranging from 25F, 15F, to 0F degree options. Within each series, there is an option for a regular or long size. I was fortunate enough to test the Ascent AC II 15 degree long sleeping bag. The specs below reflect the bag size tested.
Sleeping Bag Specifications
Price: 0ºF Degree: $489 – 15ºF Degree (Long): $439 – 25ºF Degree: $369
Weight: 2 Lbs. 10.2 Oz.
Insulation: Ultra-Dry Down 750+
Tested Lower Limit Rating: 15ºF  (typically used for male sleepers)
Tested Comfort Rating: 27ºF  (typically used for female sleepers)
Shell/Lining Material: 20-Denier ripstop nylon
Size/Dimensions (Long): 65in around shoulders; 61 in. around the hips; 51 in. around the feet; for Max user height 6'6''
Gender: Unisex
Intended Use
The Ascent 15 is a three-season sleeping bag, best used for backpacking. The down insulation works in tandem with a soft nylon lining to stay warm and cozy through the shoulder seasons but cool enough to use during the warmer months. However, the 15º version doesn't quite offer enough insulation for folks looking to adventure in extreme cold – such as mountain ascents and mid-winter camping. For those scenarios, take a look at the Ascent 0º option.

Notable Features 
The Ascent 15 includes several notable and unique features. Let's take a closer look at everything it has to offer before diving into my field testing results.
3 Zippers for Maximum Comfort – The Ascent offers the customary full-length side zipper, a half-length zipper on the opposite side so you can fold the top down, and a small foot zipper to fine-tune your ventilation.
Semi-rectangular Shape – This sleeping bag's generous cut offers increased space at the hips and shoulders for improved comfort, especially for side sleepers.
Internal Pocket – An internal pocket allows you to stash and access items with ease, such as your phone or headlamp.
Sea To Summit Company Background 
At 17 years old, Roland Tyson was manufacturing his own outdoor gear in his bedroom. At this young age, he discovered his passion for designing cutting-edge outdoor equipment – and the name Sea To Summit was born after outfitting a unique first ascent of Mt. Everest (a 700+ mile, 29,028 feet in elevation trek from Sea to Summit).
In 1993 Tyson was joined by Penny Sanderson, and together the Australian-born company grew into a global brand. They create some of the most lightweight and durable equipment, including shelters, sleeping bags/pads, camp cookware, outdoor, everyday essentials, and more.
Sea to Summit uses some of the most advanced materials in the industry. With their sleeping bags specifically, they have created ULTRA–DRY Down™. This extremely hydrophobic (water-repelling) treatment protects the down from external moisture and condensation from the inside of the bag. What's more, all ULTRA-DRY Down ™ sleeping bags are tested in the International Down Feather Laboratory (IDFL), the largest and most respected down and feather laboratory in the world. To ensure your bag is filled with superior loft, all ULTRA-DRY Down™ sleeping bags come with a certified test report from the IDFL. On top of that, Sea to Summit sleeping bags use down sourced and certified by the Responsible Down Standards (RDS).
THE TEST – QUICK OVERVIEW
I put this bag to use in Joshua Tree and Death Valley National Parks on back-to-back trips from December 2021 into January 2022. While Death Valley is most known as the Land of Extremes in terms of heat, we weren't sweating but shivering from the cold on this occasion. The ambient temperatures dropped into the low 20s on more than one occasion during our 28-mile trip here.
Meanwhile, Joshua Tree did what it's known for, relentless strong gusts of wind that sound like a wolf howling in the night. Under these conditions, I pushed the Ascent 15º bag beyond its average range and was happy with the result!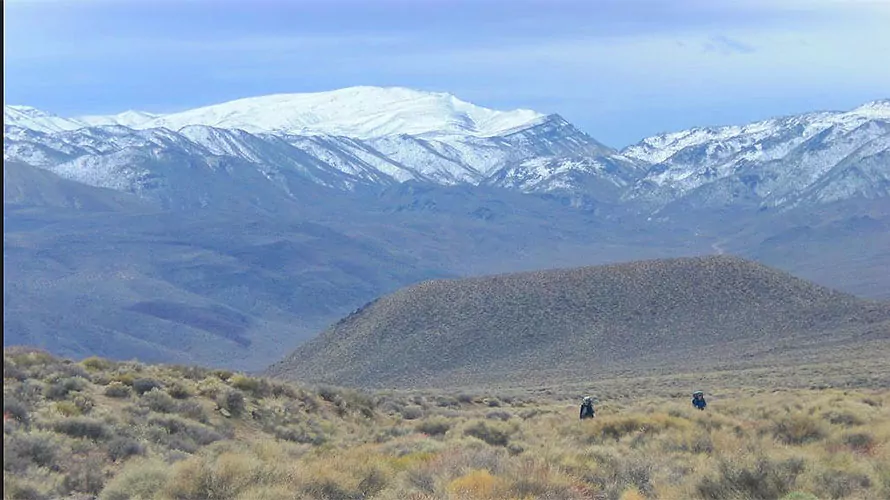 The Review
Now that we know the Ascent's basic specifications and Sea To Summit's background, it's time to dive into the complete Ascent 15 Sleeping Bag Review! I'll cover important performance characteristics below, rate them on a scale of 1 to 5, and provide my opinion on how the sleeping bag measured up in each category. We'll also have a final round-up of pros and cons at the end of the review to summarize the Ascent's essential points.

Durability – 4/5
The lightweight outer and inner shells are made of 20D nylon. This nylon thickness falls squarely in the spectrum of lightweight backpacking gear and did a fantastic job holding up to continuous use in the desert. No tears, scrapes, or rips!
The three zippers on the sleeping bag are YKK #5 zippers. For reference, YKK stands for Yoshida Kogyo Kabushikikaisha and is the gold standard in durable and long-lasting zippers. On the Ascent 15, these zippers performed flawlessly and smoothly. I expect they'll last season after season.
I spent a lot of time inside this sleeping bag while hanging around camp in Death Valley, and the bag held up great. Not a single seam or stitch showed any sign of wear, and I'm thoroughly impressed by the Ascent's overall durability. The sole reason I gave a 4 out of 5 rating is because my test only lasted a month, and the Ascent's long-term durability has yet to be proved – but I have very high expectations!

Warmth – 4/5
This bag is a true three-season 15-degree sleeping bag. It performed terrifically during cold nights in Death Valley when the temperature dropped into the 20s, and I'd be comfortable taking this sleeping bag backpacking in chilly shoulder seasons.
However, I found that this sleeping bag is not immune from the common problem of cold spots in empty/unoccupied space. In my case, my 6'0" height puts me right on the fence between a regular and long-sized sleeping bag. I opted for the long version of the Ascent 15 – which accommodates someone up to 6'6",  and I definitely felt some cold pockets. So keep an eye on the sizing, and remember that your body has to heat every nook and cranny of the sleeping bag for proper insulation at night.
Waterproofing – 5/5
Sea to Summit took waterproofing seriously with this sleeping bag, and I definitely noticed and appreciated their effort. Every down sleeping bag they make comes with a down batch test report from the International Feather Laboratory. The Down 750+ loft water repellent treatment protects the down from external moisture and condensation from inside the bag. Remember, moisture can make down insulation clump and lose its heat retention ability – not good where you're relying on your sleeping bag to stay warm!
Practically speaking, this technology and water repellency combats both inclement weather and tent condensation. For my part, I often wake up with a bit of condensation around my nose/mouth area, which can make the down wet and clump up. However, I didn't notice any such problems with the Sea to Summit Ascent 15 bag. A common issue of tent condensation on the inside wall of my tent getting my sleeping bag wet also didn't occur. Top marks for water repellency!

Packability – 5/5
This sleeping bag comes with a storage cell and an Ultra-Sil™ lightweight compression bag. While testing, I noticed the sleeping bag packs down very small to just slightly bigger than a one-liter water bottle. This got me excited as it meant more space inside my pack and an easier time organizing my gear.
So full marks for packability! As I mentioned earlier, the Ascent 15 is a thoroughbred backpacking sleeping bag, and Sea to Summit did a phenomenal job making it as easy to pack as possible. The Ascent 15's excellent warmth rating also makes this packability all the more impressive – a tribute to the excellent 750+ down quality used in this bag.
Weight/Bulk – 5/5
The weight-to-packability ratio on this sleeping bag is phenomenal. Weighing in at 2lbs. 10 oz. and packing down to just 4.5L is remarkably efficient for a 15-degree, long-sized sleeping bag. The Ascent 15 bag is made for the trail, and I found it very easy to pack up and hike with all day without it taking up inordinate space in my pack or adding excess weight. So, all in all, this sleeping bag more than earns its weight in my pack.

Overall Comfort – 5/5
The Ascent 15 is one of the most comfortable sleeping bags I have ever used. Period. I have gravitated to a relaxed fit mummy bag over the years, and with this bag, I was able to move around throughout the night and sleep comfortably. The semi-rectangular shape of the bag creates additional room around the shoulders, hips, and feet which kept me from feeling claustrophobic or hemmed in.
The 20-denier nylon fabric is also exceptionally soft and cozy. I never once felt that the material was getting scratchy or stiff, and I'm very impressed that Sea to Summit could deploy such a comfortable material without sacrificing overall durability.
Price – 4/5
Don't let the steep price tag shock you; this is a top-quality product that's designed to stay with you for years and years. First off, a down sleeping bag will almost always cost more than a synthetic bag. Secondly, the Ascent 15 used high-quality and responsibly sourced down paired with excellent craftsmanship and shell materials. Put these points together, and the sticker price can certainly be shocking. However, think of this sleeping bag as an investment in your backcountry comfort. What's more, if the bag is stored correctly and well cared for, it'll easily last the advertised 10–15 year lifespan.

Ease of Use – 4/5
Waking up inside this sleeping bag is like waking up in your bed! The free flow zipper system allows you to unzip both sides just as if you were turning down the sheets at home. One zipper goes down the entire length, while the other unzips halfway down the other side. This multi-zipper approach is a notable feature, and I have to say that it makes the Ascent 15 an infinitely accessible and easy-to-use sleeping bag.
The anti-snag zipper system also performed well, and I never had to battle with the zipper in the morning to release myself from the sleeping bag.

Overall Quality – 5/5
Overall, I was delighted with the performance of the Ascent 15 Sleeping Bag!
The integrated features of this bag are well thought out and user-friendly – such as the multi-zipper design and internal stash pocket. From a weight and bulk standpoint, Sea To Summit did an excellent job keeping the sleeping bag's overall weight down while maximizing packability with high quality down and material choices.
I switched from my typical 0-degree sleeping bag to the Ascent 15 for this test, and doing so, shaved off almost a pound and a half from my pack! I can easily see this sleeping bag becoming a staple in my future backpacking sleep system.
Review Roundup
This sleeping bag performed admirably during my month-long testing period in Death Valley and Joshua Tree. We've covered plenty of crucial points in this Ascent 15 review, so let's recap the main pros and cons below to bring this sleeping bag into focus.
Pros:
Multiple zippers for ventilation
Well-planned and executed features
Phenomenal packability/weight to warmth ratio
Great performance and durability
Cons:
Almost none to speak of! Just keep an eye on the sizing, and know that any extra space in your sleeping bag may turn into a cold spot that will sap your warmth.
The Ascent 15 – A Closer Look
Down Quality and Water-Resistance 
The RDS certified 750+ loft ULTRA-DRY Down™ thermal technology is unmatched. This responsibly sourced high-quality down maintains thermal retention and helps eliminate moisture's effects on down. It is also very compressible and light.
Meanwhile, the down's 750+ number relates directly to its quality. This number is known as the down's "fill-power" and represents the volume (in cubic inches) that a single ounce of that down occupies. The higher the fill power, the better quality the down.
The Lining and Shell – What is a denier? 
This sleeping bag is constructed from 20D nylon material – where the "D" refers to Denier. The Denier is a unit of density based on the length and weight of a fiber. In short, higher denier values equate to a more dense/thicker material. Regarding this sleeping bag, there are 20 nylon yarns to create one thread.
The Science Behind the Shape 
The vertical and horizontal baffles are designed to maximize heat retention without compromising the down loft. A thin fabric membrane between each baffle helps keep the down in place and from shifting to one part of the bag. This design helps keep the heat distribution well balanced throughout the sleeping bag, so in turn, you stay warm. The draft shoots/collars that run along the inside of the sleeping bag zippers help retain heat that would otherwise be lost through zippers. The synch collar and oversized hood are dually adjustable to optimize heat. And if that isn't enough warmth, this bag comes with a built-in Quiltlock ™ system that allows you to attach any of the Sea To Summit quilts.

Final Thoughts
Overall, I thoroughly enjoyed field testing this sleeping bag!
Excellent warm retention combined with a very soft nylon material makes the Ascent 15 sleeping bag from Sea To Summit extremely comfortable in all conditions – yet surprisingly durable. The free flow zipper system also allowed me to use the bag as a blanket when completely unzipped or half-zipped – making me feel like I was waking up at home with my favorite comfy blanket. And lastly, the semi-rectangular shape is very spacious, which allowed me to sleep comfortably and have room to move about without feeling constrained. So the Ascent 15 is a solid performer in all regards, in my opinion!
In conclusion, I hope this Ascent 15 Review helps you understand everything this sleeping bag has to offer, and I 100% recommend this sleeping bag for anyone heading into the backcountry!