Walk the Camino de Santiago
Sarria, Spain
Trip Highlights
Iconic Pilgrimage with Local Guide
Charming Villages & Local Farms
Authentic Galician Countryside
Luggage Transfer to Each Accommodation
Galician Specialty Food and Drinks
Sample Queimada-- "The Fire Drink"
Stunning Forests and Fields
Description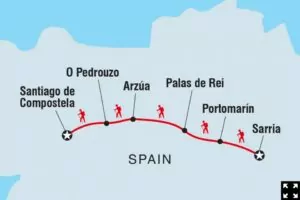 Hiking the Camino de Santiago is an enriching experience in every way whether you are doing it as a religious pilgrimage, a journey into Galician culture and food, a sheer physical challenge, or to meet other like-minded travelers. Over 7 days, journey the last 100KM (about 62 miles) of the Camino de Santiago before arriving at Santiago de Compostela, traveling with a local guide and a small group of fellow travelers. You'll retrace the footprints of pilgrims for centuries as you walk through quiet countryside, small villages, Roman ruins, and picturesque farmland. Celebrate your journey's completion at the famous Cathedral of Santiago de Compostela for breathtaking views and deserved feelings of accomplishment. 

Operated by Intrepid Travel

This trip is offered and operated by Wildland's parent company, Intrepid Travel. Intrepid is an international adventure travel company committed to offering sustainable, experience-rich journeys across the globe. They've led the way with ethical, small-group travel since 1989, helping guests discover the magic of travel more than 30 years! When you sign up for this trip, you will be taken into Intrepid's registration system, and book directly with them.
Read more …
$435 Single Supplement
A single supplement is available on this trip for an extra fee if you would prefer to not have a roommate. This supplement applies to all your nights but is subject to availability. Please speak to a representative or your booking agent if you are interested. Once on our trek we will not have the ability to put guests in single rooms.
Return Guests get a 10% discount on all Trips!
DIFFICULTY LEVEL 3
Scale of 1-5. 1 is least difficult; 5 is most difficult
SUMMARY OF DIFFICULTY
This trip follows mostly well-maintained trails and roadways with occasional more rugged sections. It includes mostly strenuous hiking distances with moderate elevation and some days of more moderate distance.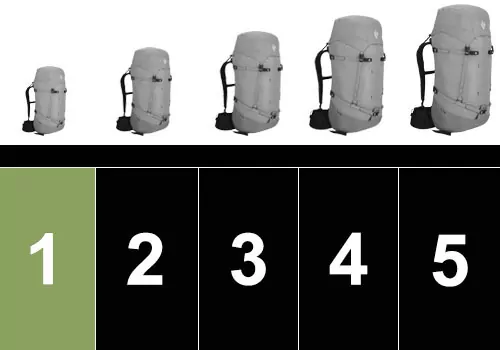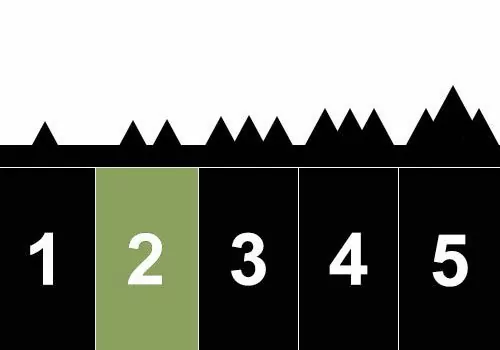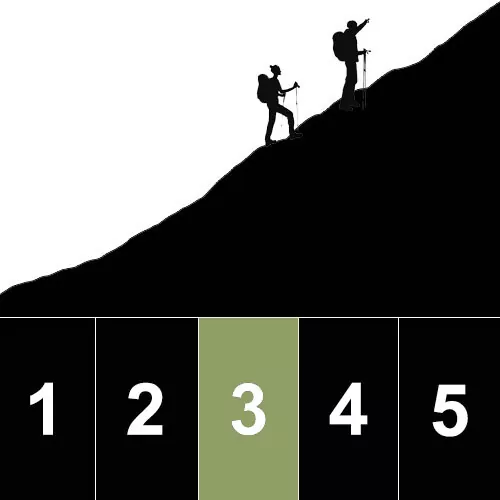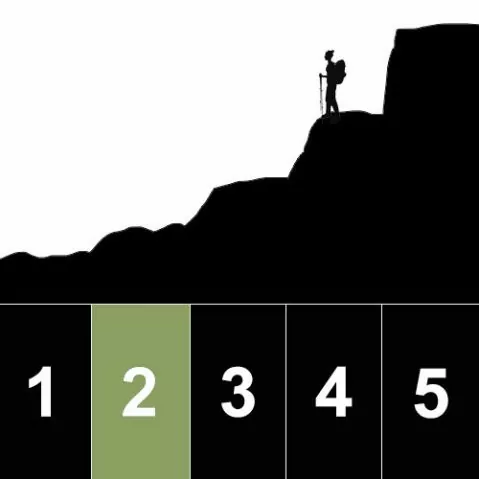 PHYSICAL REQUIREMENTS
Hiking uphill or downhill with a 8-12 lb backpack for 8-10 hours
Maintaining balance and footing on maintained trails with occasional more rugged sections
SOLITUDE LEVEL 2
1 least solitude, 5 most solitude
We rate this hiking tour a Level 2 for solitude. You can expect as much as an hour of solitude at a time.
This trip can be booked as a private tour directly with Intrepid Travel by calling  1-800-970-7299.
Inclusions: 6 breakfasts, 1 lunch, accommodations, activities
PDF Trip Itinerary Packet
Book online