Walk Queensland's Scenic Rim
Gold Coast, Australia
Trip Highlights
Tamborine, Lamington, & Main Range National Parks
Subtropical Rainforests
Spend a Morning with a First Australians Guide
First Nations Experience
Diverse Local Wildlife
Unique, Eco-Friendly Homestead
Mount Cordeaux, Mount Mitchell & Mount Barney
Description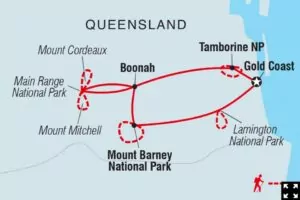 Packed full of national parks, towering mountains, and picturesque vineyards, Queensland's Scenic Rim is not to be missed on any traveler's bucket list. Your local guide on this tour will fill you in on all the history and naturalism in this area and take care of all the little details so you can enjoy strolls through lush rainforests and high reaching summits. Trek through Tamborine National Park, climb the diverse terrain up to Mount Cordeaux, summit Mount Mitchell, wade through streams and rock pools near Mount Barney, and soak up the wonders of Lamington National Park with chances to experience much of the local cuisine from produce and meats to wine. 

Operated by Intrepid Travel

This trip is offered and operated by Wildland's parent company, Intrepid Travel. Intrepid is an international adventure travel company committed to offering sustainable, experience-rich journeys across the globe. They've led the way with ethical, small-group travel since 1989, helping guests discover the magic of travel more than 30 years! When you sign up for this trip, you will be taken into Intrepid's registration system, and book directly with them.
Read more …
335 Single Supplement
A single supplement is available on this trip for an extra fee if you would prefer to not have a roommate. This supplement applies to all your nights but is subject to availability. Please speak to a representative or your booking agent if you are interested. Once on our trek we will not have the ability to put guests in single rooms.
Return Guests get a 10% discount on all Trips!
DIFFICULTY LEVEL 2
Scale of 1-5. 1 is least difficult; 5 is most difficult
SUMMARY OF DIFFICULTY
This trip follows mostly well-maintained trails with occasional more rugged sections. It includes mostly moderate hiking distances and elevation with some more strenuous distances and elevation.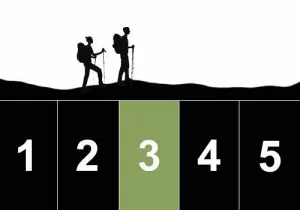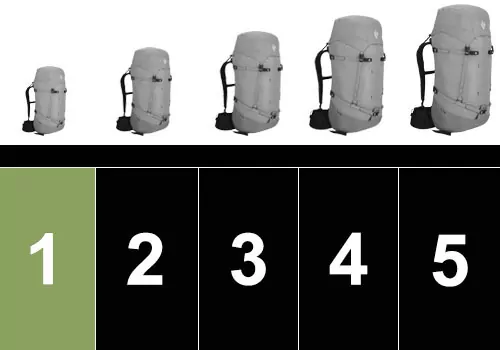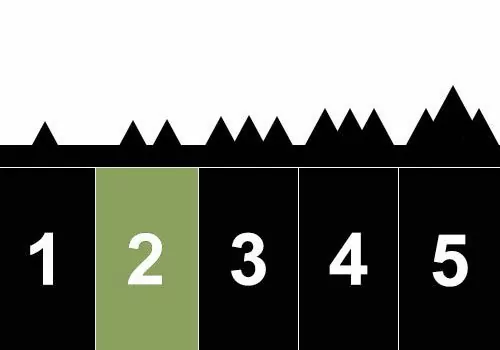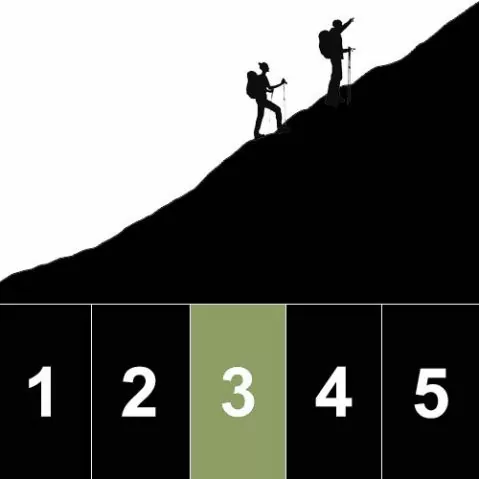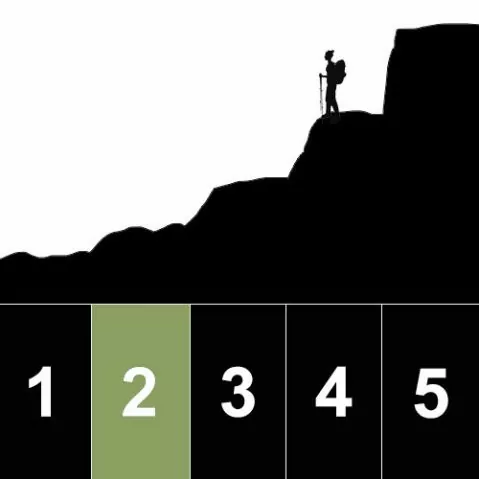 PHYSICAL REQUIREMENTS
Hiking uphill or downhill with a 8-12 lb backpack for 4-6 hours
Maintaining balance and footing on maintained trails with occasional more rugged sections.
SOLITUDE LEVEL 2
1 least solitude, 5 most solitude
We rate this hiking tour a Level 2 for solitude. You can expect as much as an hour of solitude at a time.
This trip can be booked as a private tour directly with Intrepid Travel by calling  1-800-970-7299.
Inclusions: 3 breakfasts, 3 lunches, 1 dinner, accommodations, local transportation, activities
PDF Trip Itinerary Packet
Book online