Hike the Trans Bhutan Trail
Thimphu, Bhutan
Trip Highlights
Himalaya Views
Hike the Divine Madman Trail
Visit Multiple Dzongs
See Tang Valley & Burning Lake
Famous Tiger's Nest Monastery
Local Food & Ema Datshi
Religious & Cultural History
Description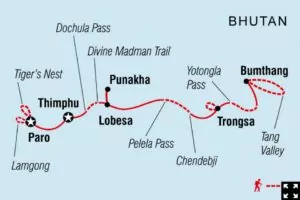 Tucked away in southern Asia between the spiritual hubs of India and Tibet is the mystical country of Bhutan, one of Asia's best-kept secrets. There is no better way to explore this land of fortified monasteries, lush valleys, and herds of yaks than on foot on the newly refurbished Trans Bhutan Trail. This adventurous  tour with Intrepid takes you through the best of this small country with so much protected forest that it absorbs more carbon than it emits. Feel closer to enlightenment as you walk section of the Trans Bhutan Trail, learning about the region's past, present, and future. Discover rich cultural heritage, sacred mountains and shrines, and excellent local cuisine with a local leader to guide you along the way. 

Operated by Intrepid Travel

This trip is offered and operated by Wildland's parent company, Intrepid Travel. Intrepid is an international adventure travel company committed to offering sustainable, experience-rich journeys across the globe. They've led the way with ethical, small-group travel since 1989, helping guests discover the magic of travel more than 30 years! When you sign up for this trip, you will be taken into Intrepid's registration system, and book directly with them.
Read more …
Return Guests get a 10% discount on all Trips!
DIFFICULTY LEVEL 3
Scale of 1-5. 1 is least difficult; 5 is most difficult
SUMMARY OF DIFFICULTY
This trip follows mostly well-maintained trails with occasional more rugged sections. It includes mostly moderate hiking distances and elevation with a few more strenuous days.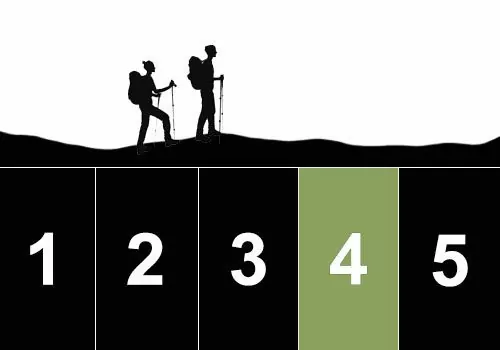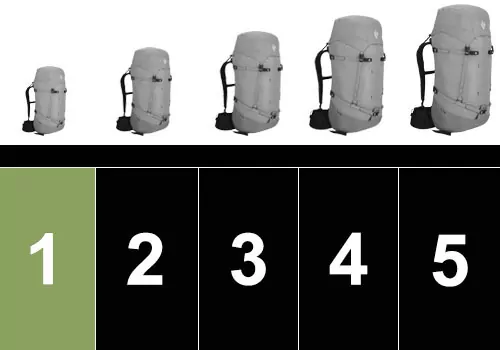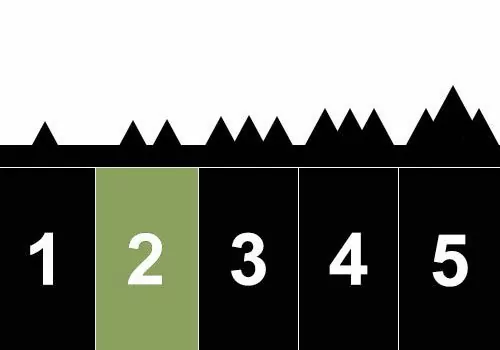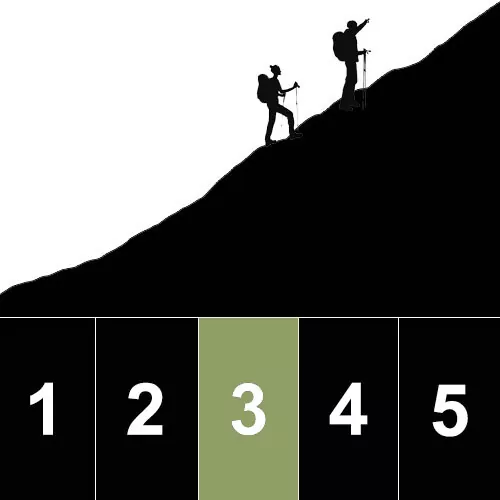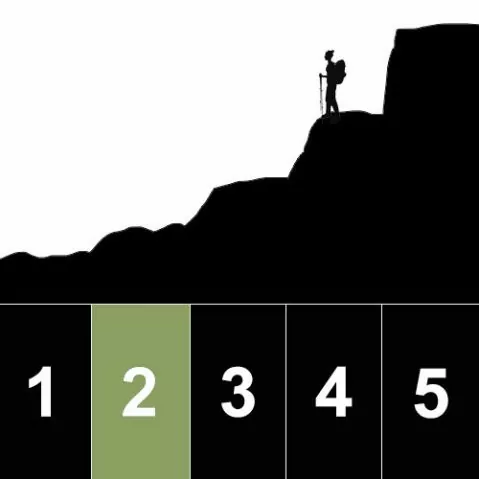 Please Note: Terrain, Elevation Gain and Heights Exposure ratings reflect the section or day of the trip with the maximum difficulty of each. Much of the trip is at easier levels. See the trip itinerary for more detailed information.
PHYSICAL REQUIREMENTS
Hiking uphill or downhill with a 8-12 lb backpack for 4-6 hours
Maintaining balance and footing on maintained trails with occasional more rugged sections
SOLITUDE LEVEL 2
1 least solitude, 5 most solitude
We rate this hiking tour a Level 2 for solitude. You can expect as much as an hour of solitude at a time.
This trip can be booked as a private tour directly with Intrepid Travel by calling  1-800-970-7299.
Inclusions: 10 breakfasts, 10 lunches, 10 dinners, accommodations, activities
PDF Trip Itinerary Packet
Book online
ITINERARY
ITINERARY
Day 1: Thimphu
Travel: 1.5 hr Drive to Thimphu

 

Activities Included: Tachogang Lhakhang Temple Visit, Thimphu Exploratory Evening Walk
Meals Included: Lunch, Dinner

 
Say hello to Bhutan as you arrive at the Paro International Airport. Meet your guide at your arrival gate and take the drive in a private vehicle to Thimphu, the capital city of Bhutan. Before you reach Thimphu, you'll stop at Tachogang Lhakhang temple, founded by Thankthong Gyelpo, an honored man in both Bhutanese and Tibetan culture. You'll see some of his personal belongings in this sacred place before continuing on to Thimphu and checking in to your hotel. Take some time to freshen up a bit and then go an exploratory walk around this exciting city with your guide leading you. Get the group together tonight for an included dinner where you can get to known each other better. You'll get your first taste here of traditional Bhutanese food which features lots of seasoned veggies as well as the country's signature, spicy dish: chili cheese over red rice called Ema datshi.
An airport transfer is included in the cost of your trip, but you will need to provide your flight information at least 2 weeks before you departure date in order to confirm this service. 
Entry into Bhutan is strictly controlled and travel outside of the tour group is extremely expensive and difficult to arrange. Intrepid provides a group visa for guests on their trips which stipulates that all visitors must arrive and depart on the same days that the tour begins and ends. Thus, travel outside the tour dates is not permitted and accommodations before or after your tour are not available. 
Day 2: Thimphu
Activities Included: Choki Traditional Art School, National Library, National Memorial Chorten, Zangthopelri Lhakhang Temple Visit, Buddha Point (Kuensel Phodrang) Walk
Meals Included: Breakfast, Lunch, Dinner
Today is a day of exploring this fantastic city and getting a more in-depth view of some of the things you saw yesterday. Your group leader will guide you all the way as you visit the Institue for Zorig Chusum, also known as the Arts & Crafts School or the Painting School. Here, you'll get to see students practicing the traditional art techniques of Bhutanese culture. Stop at the National Library where prayer flags are printed on large blocks and you can see many beautiful, archaic manuscripts and gaze at the impressive treasures of art and vast wall paintings at Zangthopelri Lhakhang temple. Top off the day with a visit to Buddha Point Kuensel Phodrang where you'll get excellent views of the city and the country's largest statue. In memory of Bhutan's 3rd King, the stupa built at Memorial Chorten will give you a better understanding of Buddhist philosophies through the memorial itself and the paintings and statues inside. 
Day 3: Lobesa
Travel: Drive to Dochula Pass

 

Activities Included: Dochula Pass Hike, Druk Wangyal Lhakhang Temple Visit, Divine Madman Trail Hike
Meals Included: Breakfast, Lunch, Dinner

 

Hiking Distance: 6.5MI / 10.5KM
Eat hearty at breakfast and pack up this morning before heading out to travel along Dochula Pass, more than 9800 ft above sea level, marked with prayer flags fluttering in the wind and huge Bhutanese Chorten monuments to honor distinguished Buddists. If the weather is fair, you'll enjoy vistas of the Himalayas as you hike along the scenic path. Later in the afternoon, visit Druk Wangyal Lhakhang, a temple which celebrates the 100th anniversary of the monarchy of Bhutan, constructed in honor of King Gyalpo Jigme Singye Wangchuk, the country's fourth king. Then travel down the valley and hike another section of trail called the Divine Madman Trail, called such because of a local belief that Drukpa Kuenley, aka the Divine Madman, came here to fight and conquer evil spirits. Stop for lunch at the quaint hamlet of Thinleygang and visit the Thinleygang Lhakhang temple before making the drive to your hotel in Lobesa
Day 4: Trongsa
Travel: 3.5 hr Drive to Pelela Pass

 

Activities Included: Trans Bhutan Trail Hike – Pelela pass/Chendebji, Chendebji Chorten Monument Visit, Trongsa Dzong (Buddhist School) Visit
Meals Included: Breakfast, Lunch, Dinner

 

Hiking Distance: 7.5MI / 12KM
Enjoy a leisurely breakfast this morning before driving out to Pelela Pass where the group will rejoin the Trans Bhutan Trail and begin your trek at the border between the western and central regions of the country. The group will enjoy a delicious hot lunch while on the trail while resting at the site of Rukubji Lhakhang temple. Then climb up higher through the forests until you come to Chendebi, a scenic little village which boasts the Chendebji Chorten. If this structure looks familiar, you might have seen (or seen photos of) the famous Bouddhanath Stupa of Kathmandu in Nepal which was the model for this structure. After you've enjoyed the views here, trek on to Trongsa and— if you have time— pay a visit to Trongsa Dzong, the largest and one of the most impressive Dzongs (religious building resembling fortified monasteries) in all of Bhutan. This one is set on a cliff which offers view of the Mangde Chu river gorge and the valleys beyond. This is your final destination tonight, so check in to your hotel when you've had your fill of the views and enjoy an evening of rest. 
Day 5: Bumthang
Travel: 2.5 hr Drive to Yotongla Pass
Activities Included: Trans Bhutan Trail Hike – Yotongla Pass/Gyaltsa Village
Gyaltsa River Picnic Lunch
Meals Included: Breakfast, Lunch, Dinner

 

Hiking Distance 9.5MI / 15KM
If you didn't have enough time to visit Trongsa Dzong yesterday evening, there will be time to do so this morning before loading up for the drive to Yotongla Pass where you'll meet up with the trail again for another day of hiking in the quiet and serene beauty of Bhutan. Once you conquer the pass, hike down through lush meadows and light forests as you come to Gyaltsa River. You'll stop for a delicious picnic lunch on your hike while the group takes a short rest. Then trace the banks of this river until you reach Gyaltsa Village where you'll get to rest your legs on a private transfer to Bumthang. Check into your hotel here and get comfortable as this is your home for the next three nights. 
Day 6: Bumthang
Travel: Drive to Tang Valley

 

Activities Included: Tang Valley Walk, Ugyencholing Heritage Museum Visit, Farmhouse Lunch, Mebar Tsho (Burning Lake) Hike
Meals Included: Breakfast, Lunch, Dinner

 
Enjoy breakfast this morning before heading out to visit Tang Valley, a remote and lush hidden gem of Bhutan beauty. Speckled with herds of yaks and grazing sheep, you'll also find sacred shrines in this valley as you explore the landscape. The group will then spend some time at the Ugyencholing Heritage Museum, once belonging to the royal family of Tang Valley before enjoy a lovely meal at a local farmhouse. After lunch, begin the drive back to Bumthang with a stop along the way at Mebar Tsho (Burning Lake). It was in this lake that Guru Rimpoche's treasurers were found by treasurer hunter Pema Lingpa in the 1400s. Let yourself feel small in the presence of this mighty landscape and perhaps take some time here to meditate like so many of the local people do. Once back in Bumthang, take a leisurely walk around the city with your leader and enjoy dinner at a popular eatery in town. 
Day 7: Punakha
Travel: Drive to Punakha (6hr total drive time)
Activities Included: Trans Bhutan Trail Hike Mangde River/Trongsa
Meals Included: Breakfast, Lunch, Dinner

 

Hiking Distance: 3MI / 5KM
Today brings the group to Punakha via Trongsa, hiking along one of the most scenic and iconic sections of the Trans Bhutan Trail. As you hike, imagine what it would have been like many years ago for those arriving on foot to Trongsa. You'll cross the old cantilever bridge that spans the Mangde River, hike down on a steep trail into a valley, and take in views of the Dzong before making the short— albeit steep— climb to the fortress. Take some time to relax and explore the fortress or just enjoy the view before loading up for the drive back to Punakha where your hotel for the evening is waiting. 
Day 8: Paro
Travel: Drive to Paro (4 to 5 hrs)
Activities Included: Tadzong Museum
Meals Included: Breakfast, Lunch, Dinner

 
Get up early this morning for breakfast and the drive back to Paro where your group will get to trek through the dramatic Wang Chhu and Paro Chhu River valleys and then come into Paro itself. You'll also get to stop and visit Simtokha Dzong, a school devoted to the study of the Dzongkha language, and see the Ta Dzong, originally built as a watchtower but now functioning as a national museum. In this latter location, your guide will give you a tour of the collections in the museum with everything from antique thangkha paintings, to weapons and armor, textile and household objects, and historic artifacts of all kinds. Afterward, get your blood flowing with a walk down the trail to Rinpung Dzong which translates to "fortress of the heap of jewels." This Dzong has many things to look at including wooden galleries the walls of which are painted delicately with Buddhist stories. 
Day 9: Paro
Travel: Drive Back to Paro
Activities Included: Trans Bhutan Trail hike Paro Valley/Dop-Shari, Ema Datshi Traditional Bhutanese Lunch
Meals Included: Breakfast, Lunch Dinner
Hiking Distance: 10MI / 16KM
Today is another day of hiking the Trans Bhutan Trail and exploring local villages and hidden gems in this country. Begin with breakfast before heading east on an uphill section of the trail where you'll pass the rice paddies of Paro Valley before coming to the small, traditional village of Dop-Shari. The group will get to enjoy a scrumptious hot meal prepared by locals where you might get another chance to try Ema Datshi, the spicy Bhutanese dish made with chili peppers, onions, and yak cheese. Elsewhere in the village, you'll have an opportunity to put on traditional Bhutanese dress for a photo or try your hand at archery, the national sport. Once you've thoroughly explored the village, hike up to the heights of the village for panoramic vistas of Paro Valley. Soak up the views and then load up in your private vehicle to head back to Paro.
Day 10: Paro
Activities Included: Taktshang (Tiger's Nest) Monastery Hike
Meals Included: Breakfast, Lunch, Dinner

 

Hiking Distance: 3.7MI / 6KM
Today is your last full day in Bhutan, and Intrepid has made it the best it can be with a hike to one of Bhutan's most famous monasteries: Tiger's Nest. Perched on the cliff face nearly 3000 ft above the floor of the valley, this monastery, locally known as Taktshang Monastery, is extremely sacred and all Bhutanese travel here at least once in their lifetime. In April of 1998, the building was devastated by a fire, but it has since been restored to it's original splendor and beauty. While hiking up to this iconic spot, visit the 7th century Kyichu Lhakhang, built by Songtsen Gampo, a Tibetan King who built 108 temples throughout the Himalayas. Kyichu Lhakhang temple is one of the most important as it represents the introduction of Buddhism to Bhutan. Once you've enjoy the history and views from these historic places, return to your hotel to relax for a bit before ambling through the streets and markets of Paro with your guide for you last night in Bhutan
Day 11: Paro
Meals Included: Breakfast
After you enjoy one last breakfast with your group, your tour will come to an end in Bhutan and your driver will take you to the Paro International Airport for your flight back home. Please provide your return flight details to Intrepid at least 14 prior to travel to confirm your complimentary airport departure transfer. Please note that due to group visa requirements and strict regulations on visiting Bhutan, all travelers are required to leave Bhutan on the same day. 
Trip Dates & Booking
TRIP DATES & BOOKING
Click on a date to register. You can also click here to request new dates or book through customer service.
Available to Book
AVAILABLE TO BOOK
This trip is available and bookable online! Click on the date to register now or contact us online to book through our award-winning customer service team!
Going Fast
GOING FAST
This trip has 1 or 2 spots remaining and is bookable online! Click on the date to book now or contact us online to book through customer service.
Request a Reservation
REQUEST A RESERVATION
This trip is exclusively booked through customer service due to logistics with lodging, permits, staffing, availability, or something else. Please contact us online or call us at 800-715-HIKE (4453) to request a reservation.
This trip is offered by Wildland's parent company, Intrepid Travel. Click on any date below to register for this trip on Intrepid's website!
Trip Details
Trip Details
Inclusions
Meals: 10 Breakfasts, 10 Lunches, 10 Dinners
Transportation: Private Vehicle, Walking
Accommodation: 10 Nights Hotel
Activities Included:

Tachogang Lhakhang temple visit
Thimphu exploratory evening walk
Thimphu – Choki Traditional Art School
Thimpu – National Library
Thimphu – National Memorial Chorten
Zangthopelri Lhakhang temple visit
Buddha Point (Kuensel Phodrang) walk
Dochula Pass hike
Druk Wangyal Lhakhang temple visit
Divine Madman Trail hike
Trans Bhutan trail hike – Pelela pass/Chendebji
Chendebji Chorten monument visit
Trongsa Dzong (Buddhist school) visit
Trans Bhutan Trail hike – Yotongla Pass/Gyaltsa village
Gyaltsa River picnic lunch
Tang Valley walk
Ugyencholing Heritage Museum visit
Tang Valley – Farmhouse lunch
Mebar Tsho (Burning Lake) hike
Trans Bhutan Trail hike – Mangde River/Trongsa
Paro – Tadzong Museum
Trans Bhutan Trail hike – Paro Valley/Dop-Shari
Ema Datshi – traditional Bhutanese lunch
Paro – Taktshang (Tiger's Nest) Monastery hike
Important Notes
In June of 2020, the government of Bhutan increased its sustainable development fee from 60USD to 200USD per traveler per day visiting Bhutan. The full fee is included in the price of this trip.
A single supplement is available on this trip if you would prefer to not have a roommate. This supplement applies to all your nights but is subject to availability. Please speak to a representative or your booking agent if you are interested.
The price of your tour includes a complimentary airport transfer at the beginning and end of your trip. In order to confirm this transfer, you will need to provide Intrepid with flight information no later than 2 weeks before departure.
Entry to Bhutan is very strict and travelers for this tour are only allowed to enter on group visas provided by Intrepid. In order to be qualified for the group visa, all passengers must arrive on day 1 and depart on day 11. Upon booking you will need to provide your booking agent with clear, uncut, color scanned copies of the personal details pages of your passport.
Bhutanese airlines are notorious for last minutes changes to flights in and out of the country. Please allow a minimum of 24 transit time before and after your flights to Bhutan. You can access flight schedules on the Druk Airlines and Air Bhutan websites.
If you have booked additional accommodations or transfers in Kathmandu, Nepal, please see the visas, passports, and entry requirements section of the PDF Itinerary packet accessed at the top of this page for information about entering Nepal.
Essential Packing List
Small to Medium Day Pack: used for carrying essentials on treks
Hiking Clothing: mix of lightweight quick-drying clothes and warmer layers
Hiking Boots: comfortable with good tread that you can walk in all day
Camp Shoes: comfortable footwear for wearing in the evenings and on shorter walks
Sport or Water Sandals
Warm Jacket or Fleece
Rain Jacket and/or Windbreaker
Water Bottle or Bladder for a Hydration Pack
Sunscreen, Sunglasses, Hat
Headlamp or Flashlight
Toiletries
Optional Packing List
Small First Aid Kit (Your guide will have a large one)
Sleep Aids: such as ear plugs or eye mask
Trekking Poles
Camera, Spare Batteries, Power Bank (You will have access to power to recharge your items)
Swimwear
Good Book or Journal
Itinerary & Accommodations Disclaimer
The itineraries on Intrepid trips are updated frequently to reflect the current state of the destination and based on guest comments. Therefore it is essential that you review the itinerary information directly before your trip as there may have been changes since you booked with us. Additionally, weather, holidays, local conditions, transportation schedules, and a variety of other factors may cause us to change the itinerary during your adventure. Your guide will inform you of any changes to your trip as soon as the information is available.
Similarly, the accommodation types listed here are meant to be used as a guideline and are not guaranteed.  It is sometimes necessary to make alternative arrangements due to a lack of availability or a change in itinerary. In these situations, we will use like standard of accommodation.
Trip Logistics
Trip Logistics
Starting Point
This tour begins on day 1 at Hotel Pedling

Hotel Pedling: PO Box No: 976 Phendey Lam, Thimphu, BHUTAN

A complimentary airport transfer is included in the price of your trip. You must provide Intrepid with flight information no less than 2 weeks in advance to confirm this transfer.
Ending Point
This tour ends after breakfast on day 11 at Bhutan Mandala Resort

Bhutan Mandala Resort: Wangchang, Paro Bhutan, Paro, BHUTAN

A complimentary airport transfer is included in the price of your trip. You must provide Intrepid with flight information no less than 2 weeks in advance to confirm this transfer.
Health and Safety Considerations
The health and well-being of guests and guides is Intrepid's top priority. Please review our itinerary and activities carefully to assess whether you are able to cope with and enjoy this particular trip. If our group leader or any local guide determines a guest is not able to participate in the itinerary without undue risk to themselves or others in the group, we reserve the right to deny said guest access to all or a portion of the trip without refund.
Group Size & Age Requirements
Minimum Age: 15
Minimum Group Size: 1
Maximum Group Size: 16
Weather in Bhutan
The country of Bhutan can be divided into three distinct regions, each with its own weather patterns. First, in the south, the section of country that faces India is lowland that has a subtropical climate. This region experiences mild winters in December, January, and February, and a monsoon rainy season from June through mid-October. The climate becomes progressively colder as you travel north as well as up in elevation as the Himalayas rise out of the valleys. The central belt of the country lying along the foothills of the mountains have cold dry winters and warm summers that feature some monsoonal rains in the open country but less in the valleys that are protected by the mountains. Once into the northern region of the country where the Himalayas rise above 8000 ft, the winters are very cold and summer can be pleasant, but some wouldn't say warm. Valleys are usually protected from rains at this elevation. Depending on when and where you are traveling in Bhutan, you will need to prepare accordingly for the weather you might encounter. Travelers should check the average temperatures at their destination as well as keep an eye on the current weather in order to prepare for their trip.
Trip Reviews
Related Trips