Hike the Rota Vicentina in Portugal
Lisbon, Portugal
Trip Highlights
Scenic Fisherman's Trail
Beaches, Dunes, Cliffs, & Coves
Visit a Quaint Seaside Chapel
Taste Fresh, Local Seafood
Daily Luggage Transfer
Free Day in Aljezur
Europe's Southernmost Point
Description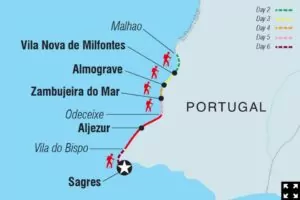 The Fisherman's Trail, also known as Portugal's Rota Vicentina, is one of Europe's lesser known gems: a long distance hiking trails with some of the most spectacular coastal line you have ever seen. Begin in Lisbon but soon travel away from this busy city to venture into quieter areas where you might often find your group to be the only ones about, passing small fishing villages and pristine beaches as you travel through the Alentejo and Algarve regions. Travel with an expert, local leader and like minded travelers as you stare up at dramatic cliffs, traverse the ever changing sand dunes full of rare and endemic wildlife, and sunbath on lovely beaches along the coast. This corner of Portugal is not to be underestimated for its beauty, culture, and food.

Operated by Intrepid Travel

This trip is offered and operated by Wildland's parent company, Intrepid Travel. Intrepid is an international adventure travel company committed to offering sustainable, experience-rich journeys across the globe. They've led the way with ethical, small-group travel since 1989, helping guests discover the magic of travel more than 30 years! When you sign up for this trip, you will be taken into Intrepid's registration system, and book directly with them.
Read more …
$625 Singl Supplement
A single supplement is available on this trip for an extra fee if you would prefer to not have a roommate. This supplement applies to all your nights but is subject to availability. Please speak to a representative or your booking agent if you are interested. Once on our trek we will not have the ability to put guests in single rooms.
Return Guests get a 10% discount on all Trips!
DIFFICULTY LEVEL 3
Scale of 1-5. 1 is least difficult; 5 is most difficult
SUMMARY OF DIFFICULTY
This trip follows mostly well-maintained trails with occasional more rugged sections. It includes mostly moderate hiking distances with moderate elevation and some days with more strenuous distances. Hikers should expect to walk long stretches of the trail on sand which can make the hike more tiring. Some sections of trail also lead past steep sea cliffs.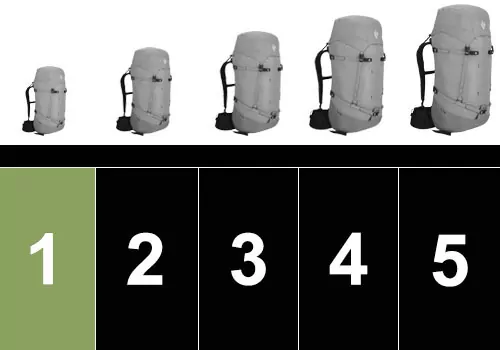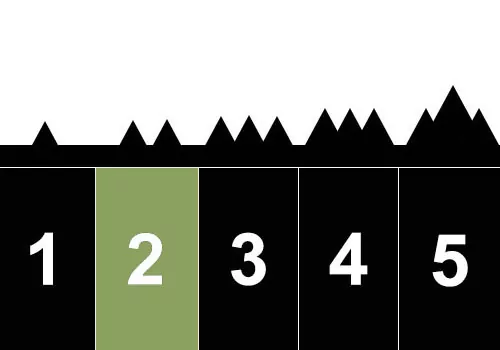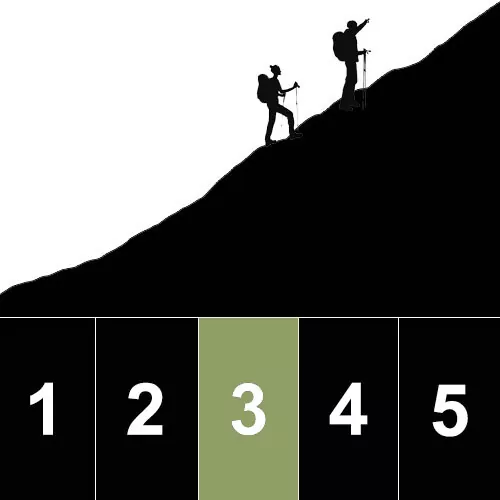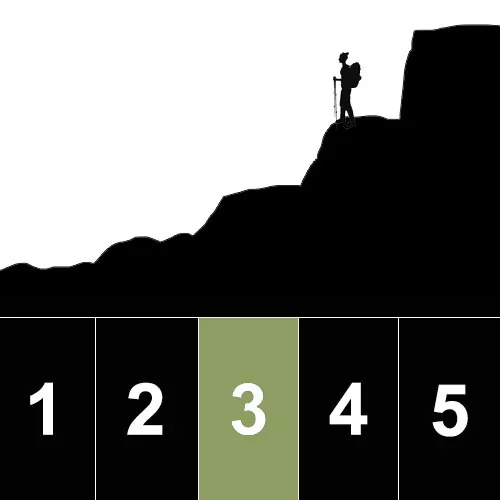 PHYSICAL REQUIREMENTS
Hiking uphill or downhill with a 8-12 lb backpack for 6-8 hours
Maintaining balance and footing on maintained trails with occasional more rugged sections of sands and near steep cliffs.
SOLITUDE LEVEL 2
1 least solitude, 5 most solitude
We rate this hiking tour a Level 2 for solitude. You can expect as much as an hour of solitude at a time.
This trip can be booked as a private tour directly with Intrepid Travel by calling  1-800-970-7299.
Inclusions: 7 breakfasts, 1 lunch, 1 dinner, local transportation, accommodations, activities
PDF Trip Itinerary Packet
Book online