Seven Must-See Sights in Yosemite National Park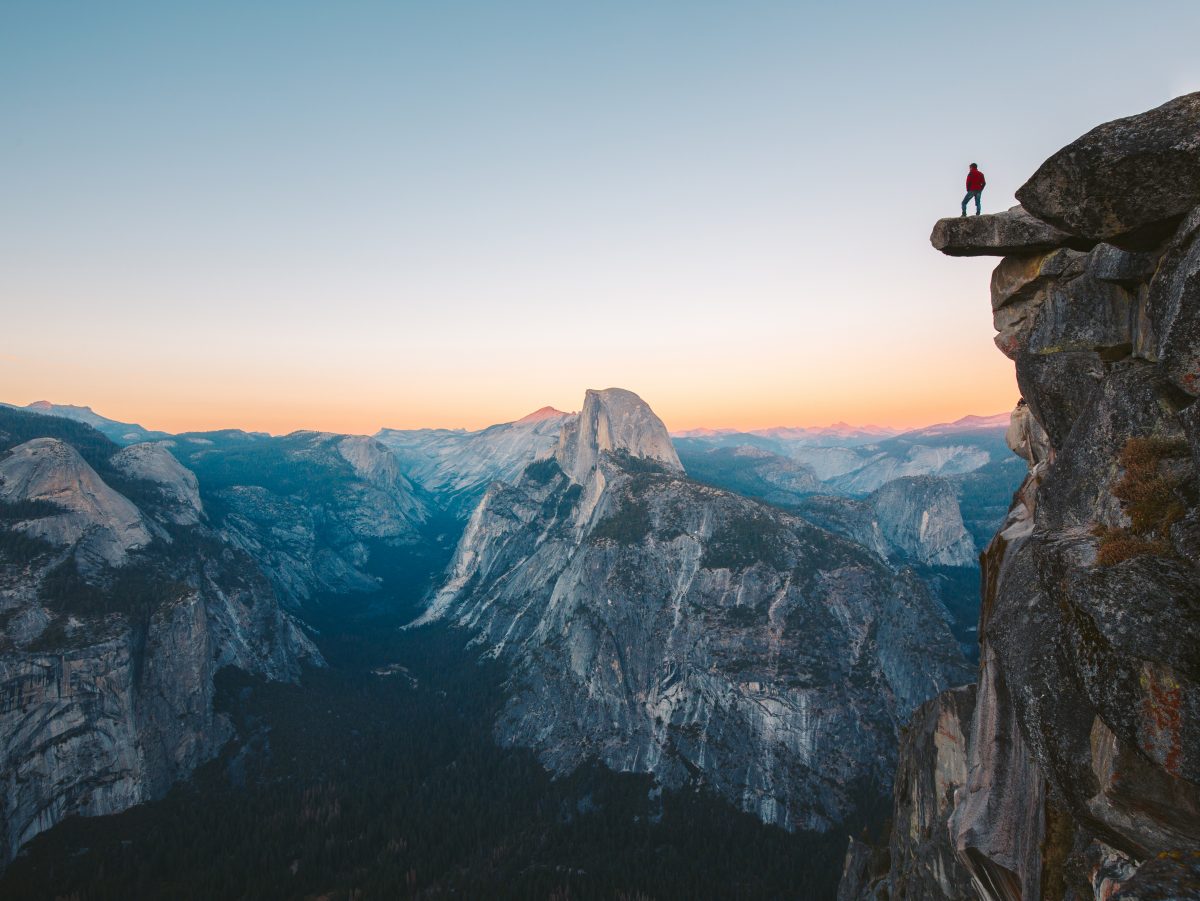 Narrowing down the "must-see" sights in Yosemite is tantamount to asking John Muir to name his favorite plant. If you're unfamiliar with John Muir, he was one of the earliest advocates for wilderness — and he is a big part of the reason that Yosemite became a National Park. He spent hundreds of hours in this landscape and guided others — like Teddy Roosevelt — into the mountains to see the wonders for themselves. However, Muir didn't have much of a schedule, he just wandered the wilderness for weeks on end, sketching flowers and free-climbing deadly waterfalls.
Today, we have jobs, families, pets, and commitments to get back to, so our travel time isn't unlimited like Mr. Muir's. So, we've rounded up a few must-see sights in Yosemite that you can check off if you only have a few days in the Park. This list includes both top Yosemite attractions and lesser-known locales so you can see both sides of the park.
1. Yosemite Falls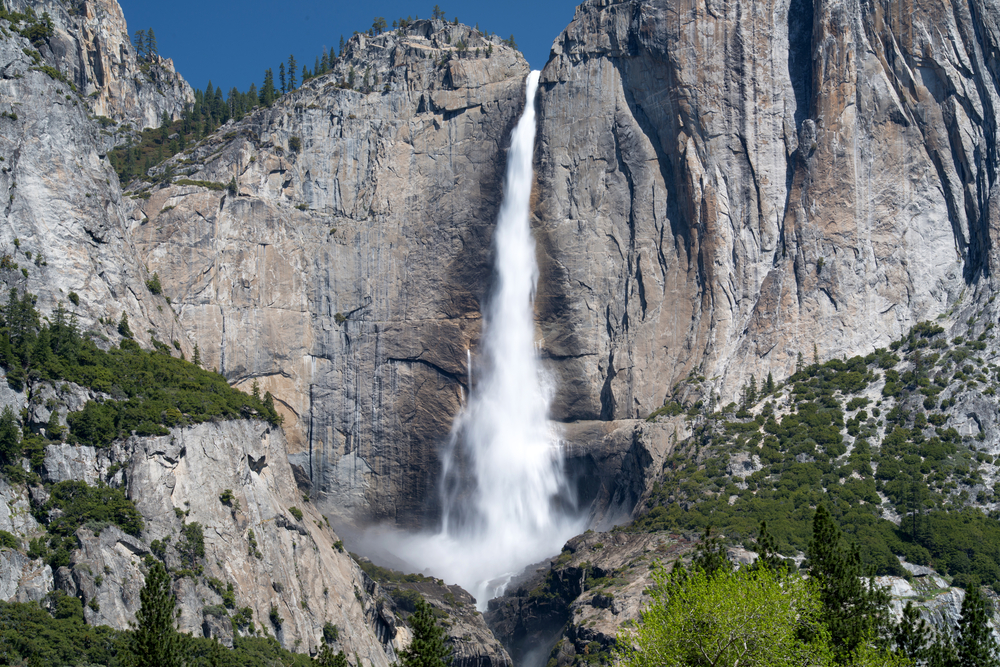 If you visit Yosemite in early spring and through the first half of summer, Yosemite Falls is a sight to behold. This iconic destination actually consists of three falls — the Upper, Middle, and Lower. Seen from afar, they create one giant waterfall that plummets to the valley floor more than 2,400 feet below. The water flow usually peaks in May, when the Yosemite Creek throws unfathomable amounts of flowing snowmelt over the cliff's crest. By late summer, this creek has dwindled to a small trickle. In low water years, Yosemite Falls dries up altogether.
No matter your hiking ability level, you can enjoy watching this waterfall from the valley floor. However, if you want to get an up-close view of the water's edge, you can take the Upper Yosemite Falls trail — a 7.6-mile roundtrip adventure with 2,600 feet of gain. This long, steep climb out of the valley will have your quads screaming, but it's worth your efforts. When you get to the overlook at the top, your heart will skip as you watch the raging water leap from the edge and feel the spray as it rockets towards the ground.
2. Horsetail Fall - The FireFall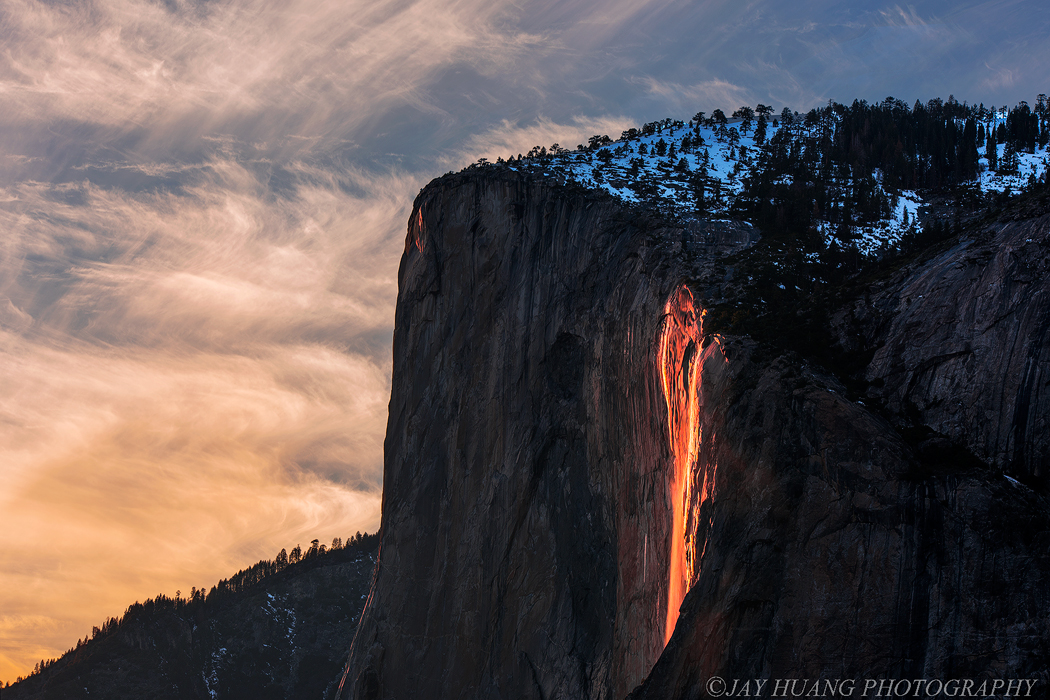 When it comes to can't-miss sights in this national park, few are as coveted as the "Firefall" in the Yosemite Valley.
When the sunset is just right in mid-to-late February, and the flow is ample enough, the 1,000-foot Horsetail Fall explodes into a flowing band of searing water as the dark orange rays of dusk land a direct hit. The flaming water cuts like a torch down the face of its canyon wall, attracting photographers from all over the world.
This waterfall only flows in the winter, so if you're visiting at any other time, you won't be able to catch this dazzling phenomenon. If you do happen to visit during this brief period, consider yourself lucky. And follow all the restrictions the Park Service has established to regulate this popular event.
3. The View from Cloud's Rest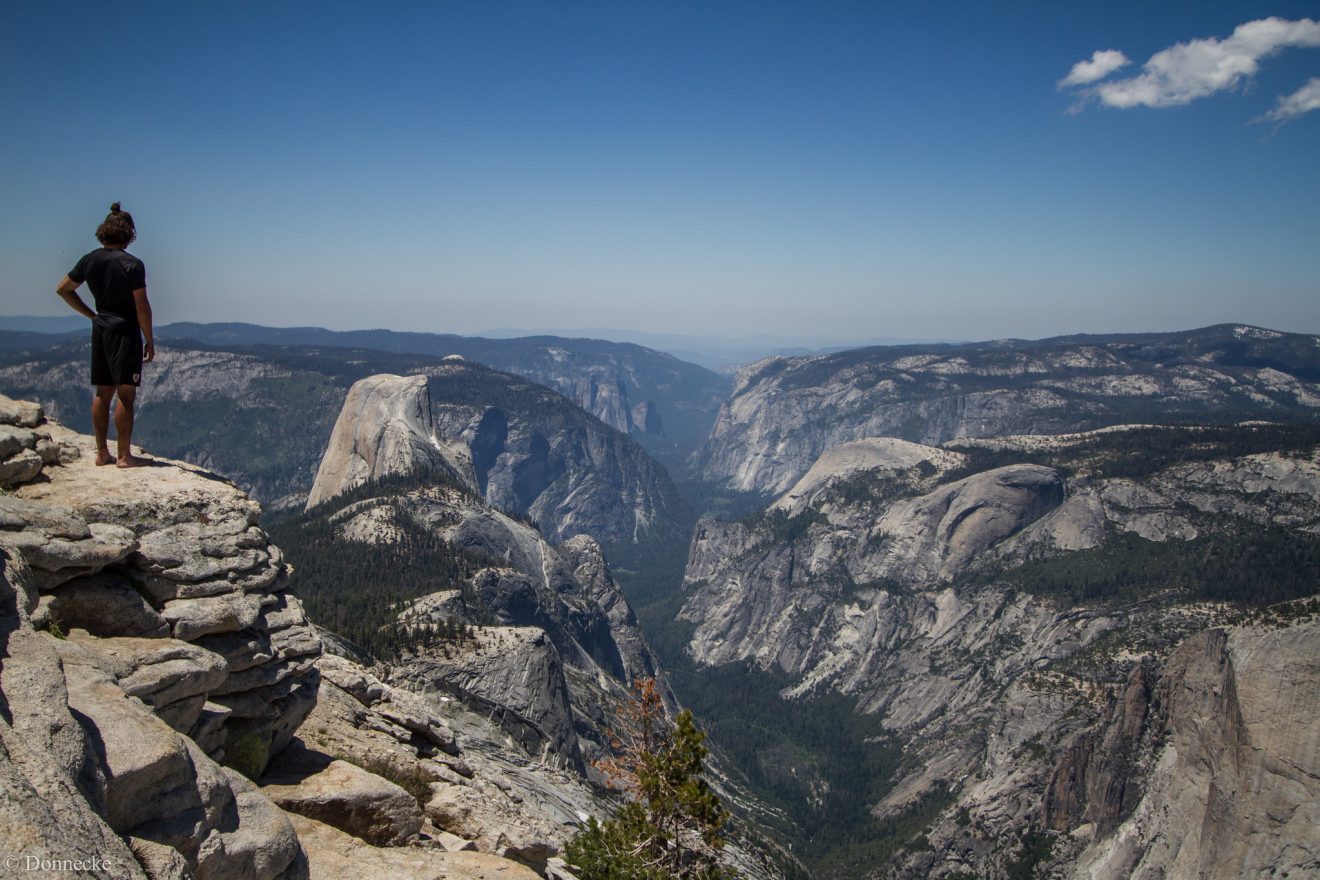 First, no peak anywhere has a better name. Part of our Classic Summits of Yosemite trip, Cloud's Rest looms above the valley at 9,931 feet. To access Cloud's Restl, you leave the Valley and head out on Tioga Pass — a stunning road into the High Sierras. The hike is fairly long and challenging, but worth every huff and puff. When you approach the summit, you're faced with a sidewalk of granite with 3,000-foot drop-offs on either side. And while the exposure gives you quite a thrill, the walk to the peak is straightforward.
From up on Cloud's Rest, you'll look down on Half Dome, over to Mt. Conness, Mt. Hoffman, and Tenaya Peak, and take in just about every other mountain in the park. Open your lunch, have a seat, and breathe in the fresh mountain air.
4. Vernal & Nevada Falls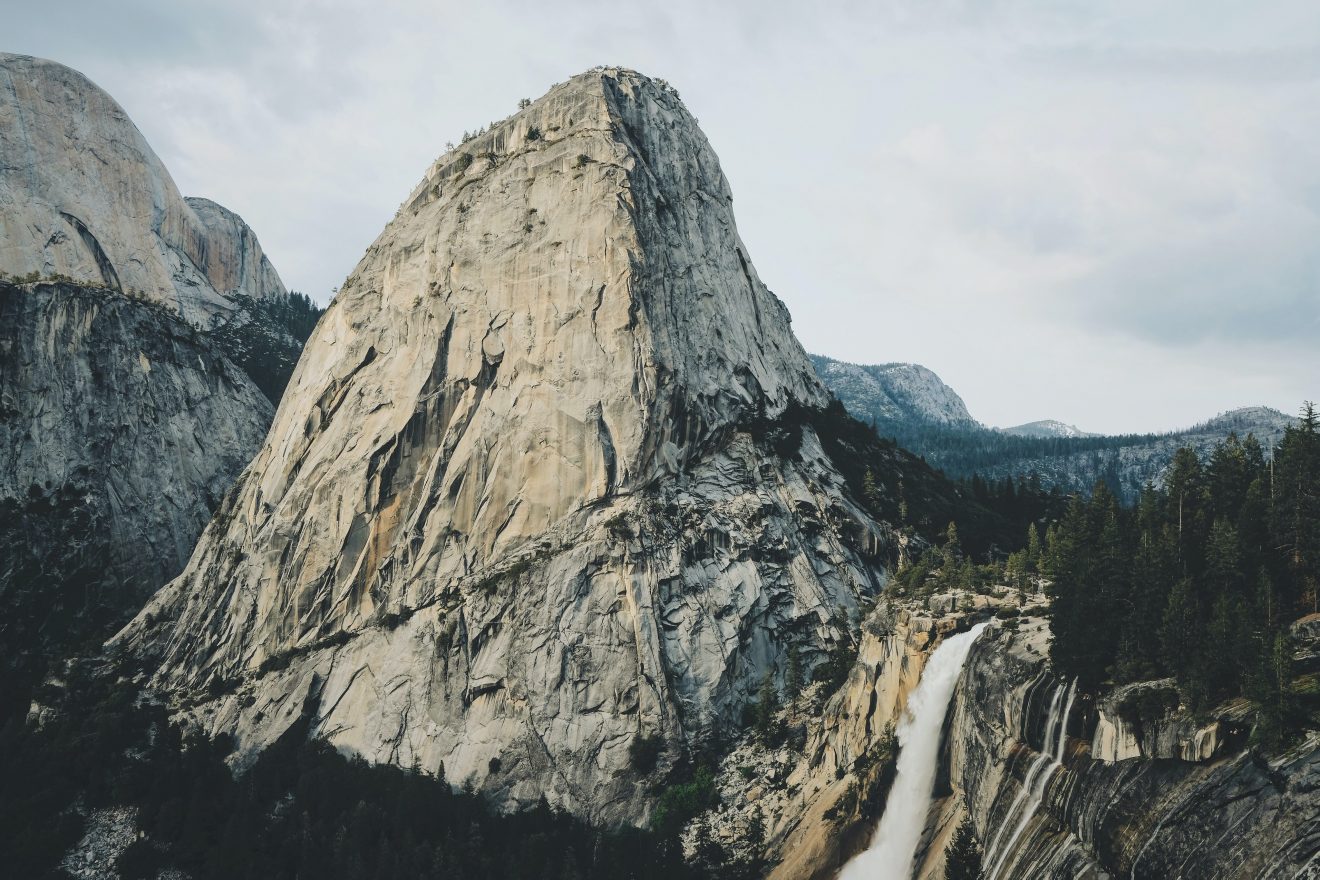 Vernal and Nevada Falls are two of the most iconic waterfalls in the Park — and they flow year-round.
You can access these spectacular sights from the Mist Trail, which starts just beyond Half Dome Village. First, you'll come across Vernal Fall, where steps are carved into the side of a cliff and take you into the water's spray. During high flow times (like the spring), this trail can get wet and slippery, so hike cautiously. The cliff-side trail offers several great places to rest and take in the often thundering experience, especially along the fenced natural granite ramp at the precipice of Vernal. Bring a poncho.
Next, you'll continue up the trail past Emerald Pool and up the steep switchbacks towards Nevada Fall, which carries the Merced River from its high Sierra source into and across Yosemite Valley. Resist the temptation to wade into the fast-moving waters above the waterfall; many accidents have happened here. You can create a loop by returning to the trailhead along the John Muir Trail. From here, you'll get great views of Nevada Fall and Liberty Cap. This almost six-mile loop is a fun, varied trail that offers some of the best sights in the Yosemite Valley.
5. Mariposa Grove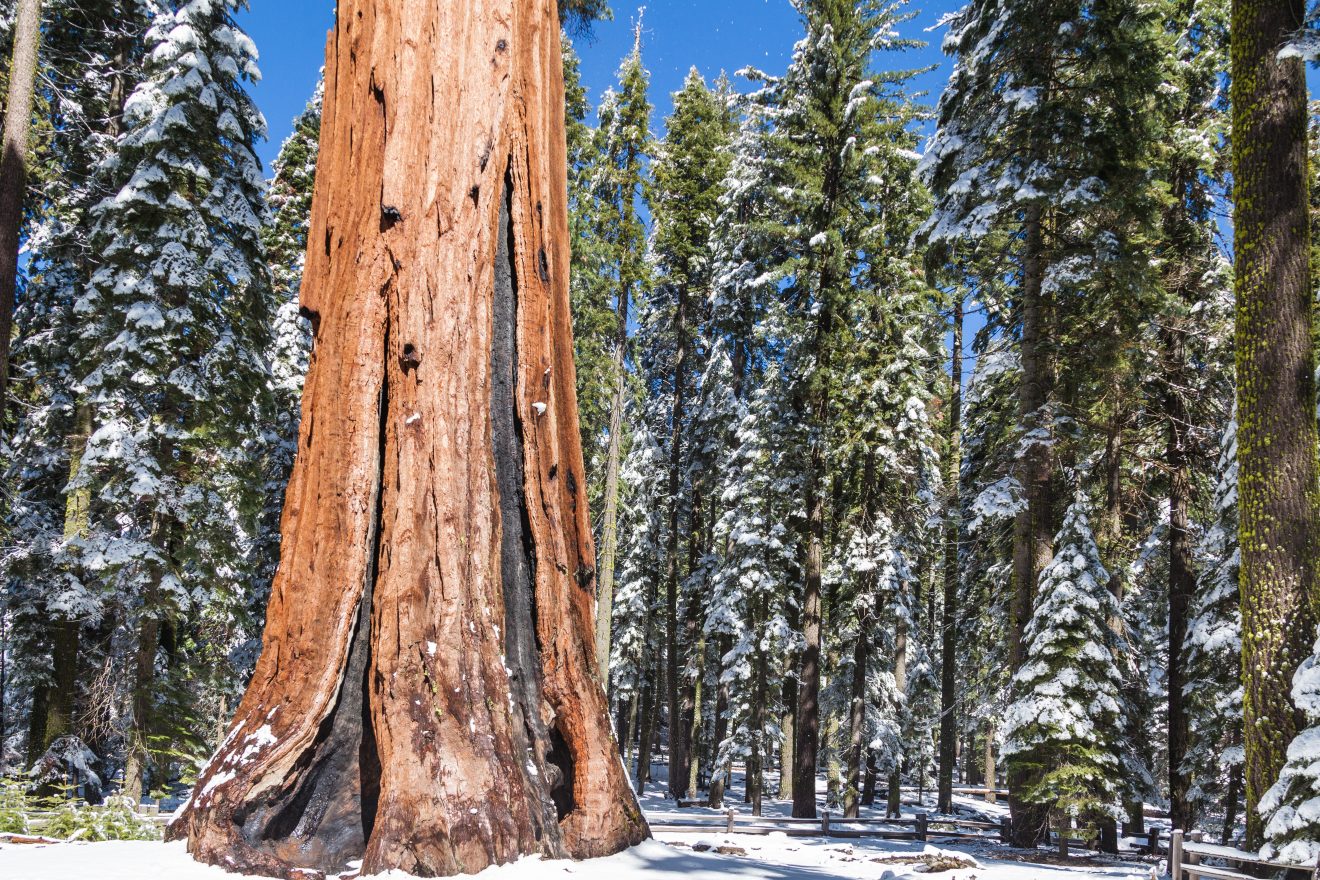 We'll be the first to admit it — giant sequoias are kind of scary. Sure, they're just trees. But until you stand among them, you won't understand their majesty and intimidation. These incredible feats of nature are true giants; their size belies the quiet awe they inspire in visitors. And as you walk among the grove, you'll breathe in the life that they bring to the forest. But these impressive trees are also vulnerable to human impact and deserve the utmost respect.
Recently, the Mariposa Grove re-opened after a multi-year restoration effort to ensure the health of the trees. Although these trees have survived for hundreds of years, the Park Service recognized that the crowds were impacting the sequoias. People were parking their cars on tree roots and trampling their habitat. Ditches along roadways were diverting essential water into sewers and away from the soil that supports forest life.
Now, with the addition of a shuttle service and well-designed facilities, the National Park System has restored the Mariposa Grove for generations to come. You can enter the grove and wander amongst the giants knowing that you are in harmony with this incredible ecosystem.
6. Tenaya Lake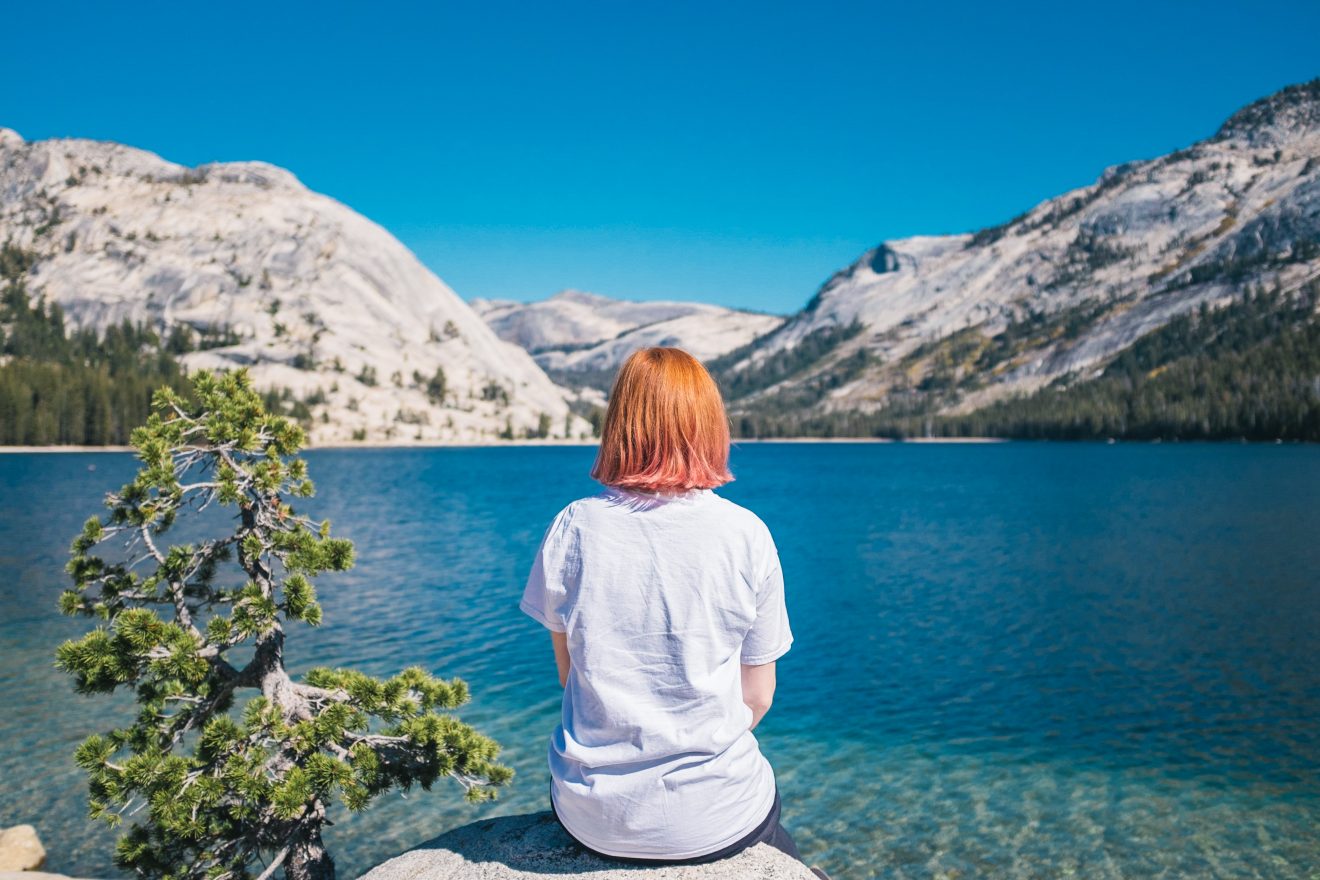 Tenaya Lake, a must-see sight in Yosemite, is a serene alpine lake sits on the edge of Tioga Road. Because of its proximity to the road, you can bring a blanket and a picnic lunch and relax on a beach by the icy blue waters. As a result of its location, it's a busy lake. But nevertheless, you're sure to find a little stretch of this mile-long lake to have to yourself. This postcard-esque destination is perfect to bring the family or your non-hiking partner.
This lake is also a great jumping-off point for many Yosemite backpacking trips and day hiking trails! In fact, the Cloud's Rest Trail starts at Tenaya Lake.
7. May Lake / Mount Hoffmann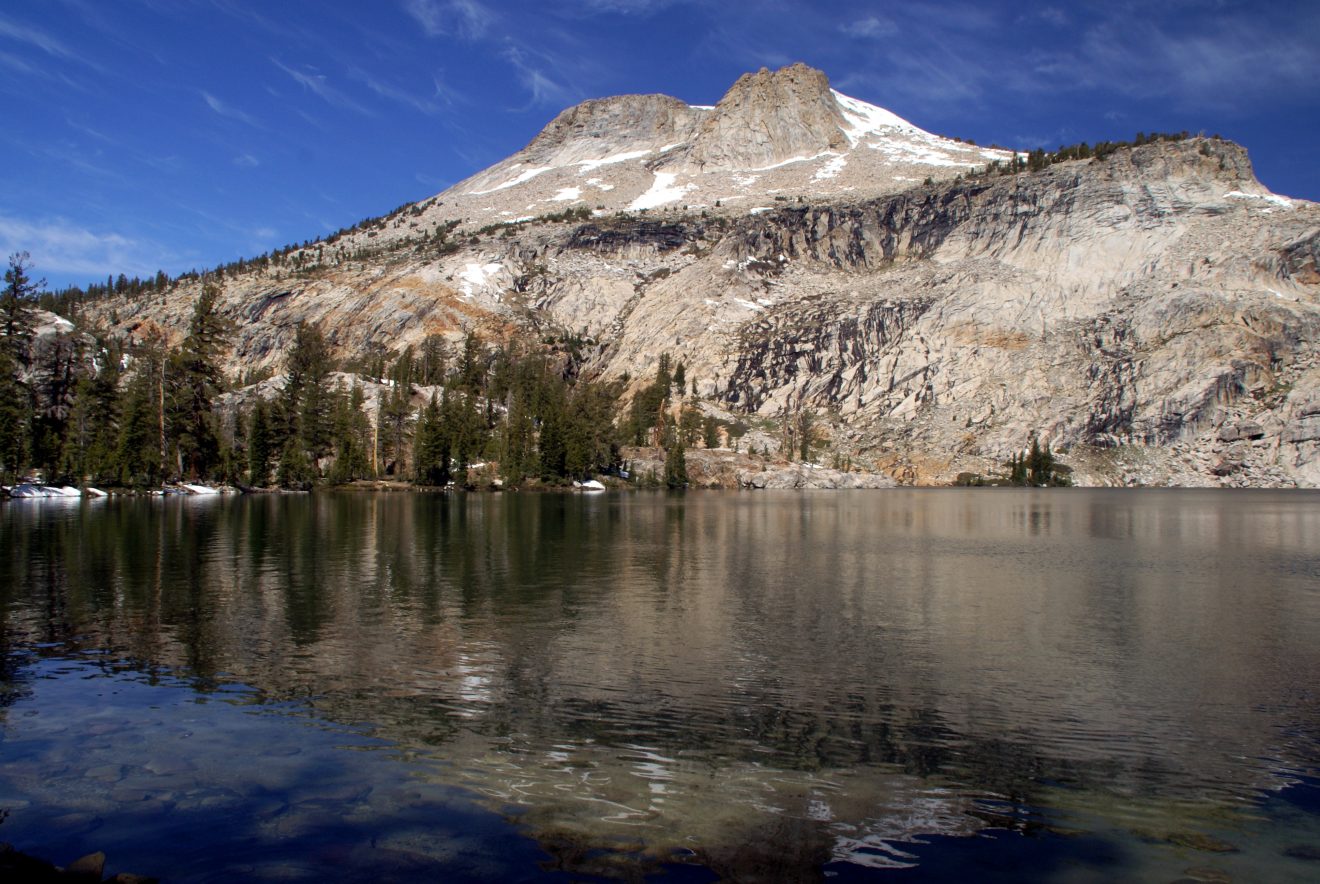 May Lake is a spectacular alpine lake nestled in a granite basin beneath Mount Hoffmann. However, unlike Tenaya, this lake sits three miles up a dirt road and a mile up a boulder-strewn trail. Thus: fewer people. However, this must-see Yosemite sight is worth the trek. Once you reach the lake, find a slab of granite and sit down next to the water.
If you continue around the lakeshore, you'll eventually reach Mt. Hoffmann, a rocky summit from which to scan the many high points of this wondrous national park. (Actually, this peak is the geographic center of Yosemite, so you can really see a lot.) While this hike is surely challenging, once you reach the top, you'll forget about how your lungs felt on the climb to a 10,000-foot peak.