Backcountry Cooking: Addressing Food Allergies on the Trail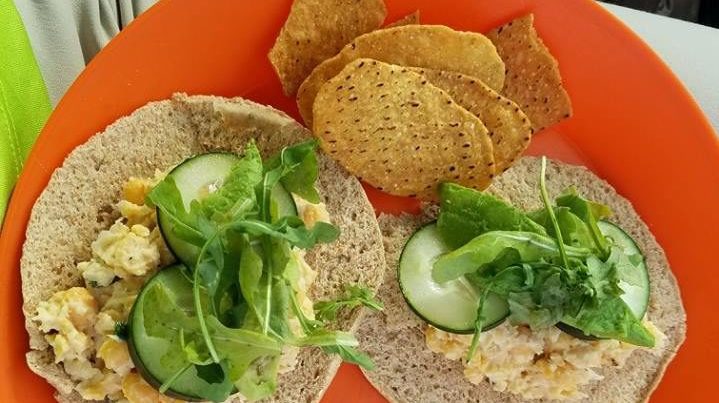 It's often said that every backpacking guide's secret ingredient for trail food is "a few tablespoons of exhaustion."
You won't hear us deny that, but we'll also proudly state that Wildland Trekking guides are some of the best cooks in the business.
The iron chefs of the outdoors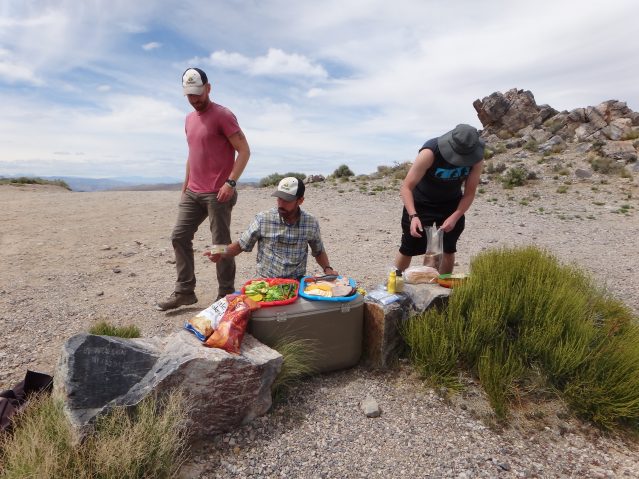 For starters, our guide training program includes meal preparation seminars. Knowing a few trail recipes is a great start; however, understanding how those meals come together within the unique confines of a backcountry kitchen is a critical skill.
Most importantly, guides need to understand safe food handling and above all else, how to address the needs of guests with food allergies.
You'll notice upon booking a hiking vacation with Wildland Trekking our emphasis on sharing dietary restrictions, allergies being the most critical.
Nothing should be off limits when sharing this information with us, as guests have often been surprised by an ingredient they didn't think could make it into a backpacking meal.
All Diets Welcome
Vegetarians have it pretty easy on most trips. Dried meats are common but easy to avoid and substitute. And meals are easily adjusted.
Vegan menus can be challenging at times, depending on how strict a person's approach. That said, we've stocked our kitchens and recipe books with countless vegan meal ideas and meal prep options. Plus, with more than a few guides championing such a diet, the options are growing every day.
For medical purposes, guides need to also know the difference between a diet choice and an allergy, gluten being the most common example.
Meeting gluten-free preferences is easy, but should a person become ill during a trip, we need to know what we can rule out as a cause.
Safety Standards & Staple Foods
Backpacking guides take meal preparation and food safety very seriously, and are required to have state-tested food handler certifications.
Most meals will use shelf-stable ingredients, dehydrated mixes, canned meats such as tuna or chicken, pastas, rice, soups, fresh vegetables, and a wide selection of foods that taste great and stand-up to days on the trail.
You can also expect various cheeses, dried meats, salty snacks, and bread types such as naan, pita, bagels, and tortillas.
Tasty Meals, Happy Guests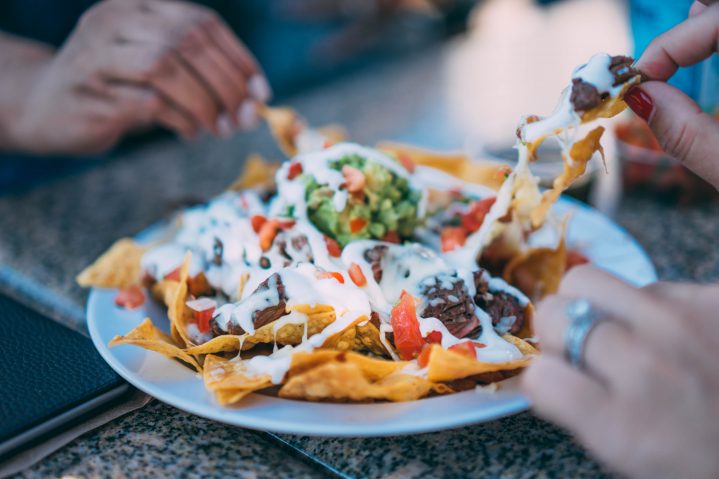 It's important to note that our guides are always interacting and sharing ideas about meals, discussing guest needs and finding ways to prepare hearty, safe meals. If one guide hasn't worked with a particular allergy, rest assured another has.
As much as we like to believe our hiking vacations are about the awe-inspiring scenery and long-term sense of accomplishment that comes with breaking through comfort zones, some guests come back raving the most about what they ate along the way.
That's fine with us. Bon appetit.